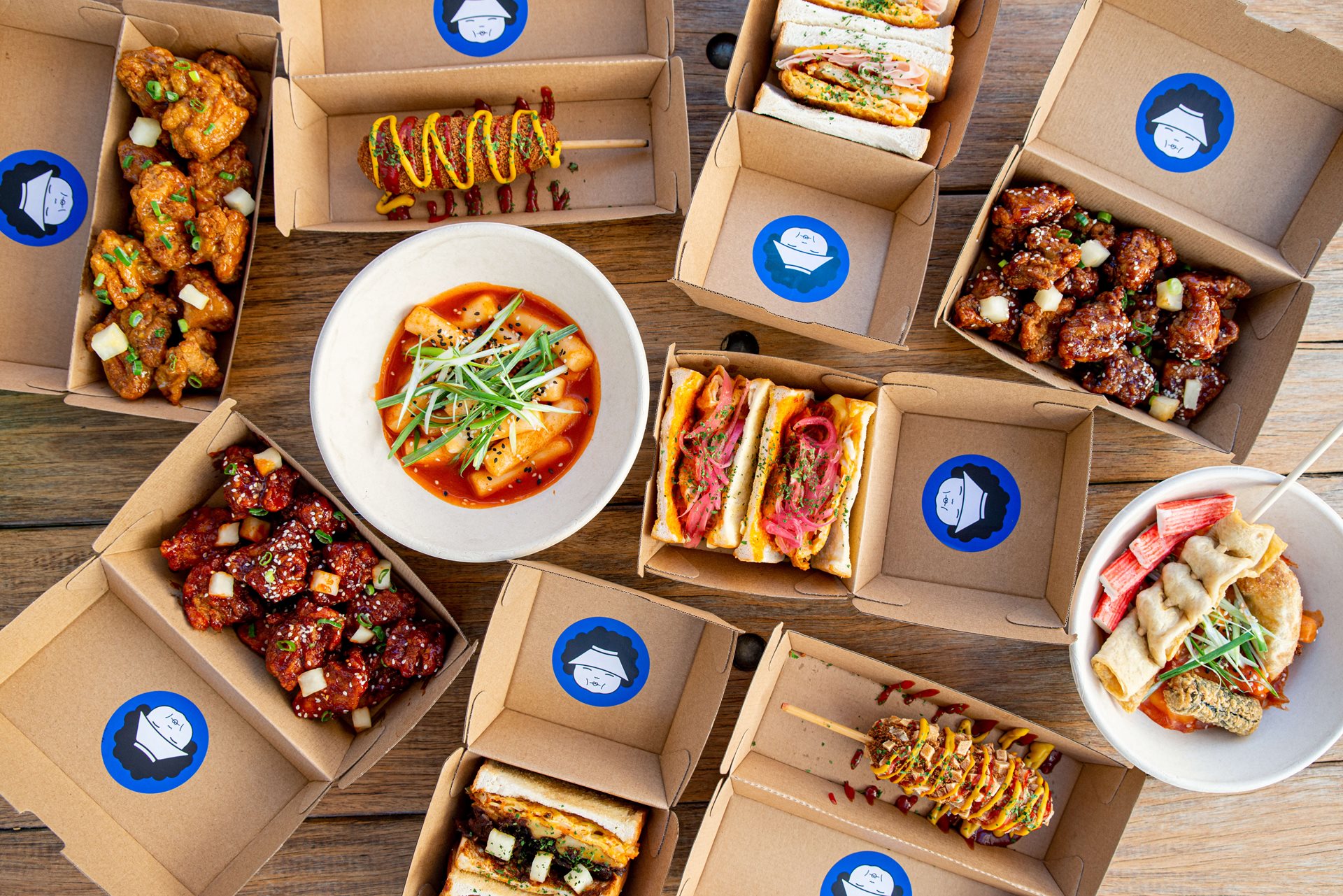 View gallery
Chikin Ajumma is your new favourite aunty, serving authentic Korean street food in The Rocks, including her famous sweet and spicy fried chicken.
Chikin is Korean slang for chicken, while Ajumma means middle aged auntie. This fierce foodie queen is the figurehead of your new favourite restaurant, bringing the hottest, most authentic Korean street food trends to the cobbled laneways of The Rocks. 
From hot fried chicken to buttery toasties and Korean hot dogs covered in crispy potato - it's all about delicious, Instagrammable bites.
If you haven't tried the authentic fried chicken at Chikin Ajjuma - you haven't lived yet. It's juicy and crispy, slathered in the most addictive sweet and hot sauce just like they serve it on the streets of Seoul. Our advice? Get there soon, order one of everything and wash it all down with an ice cold beer.