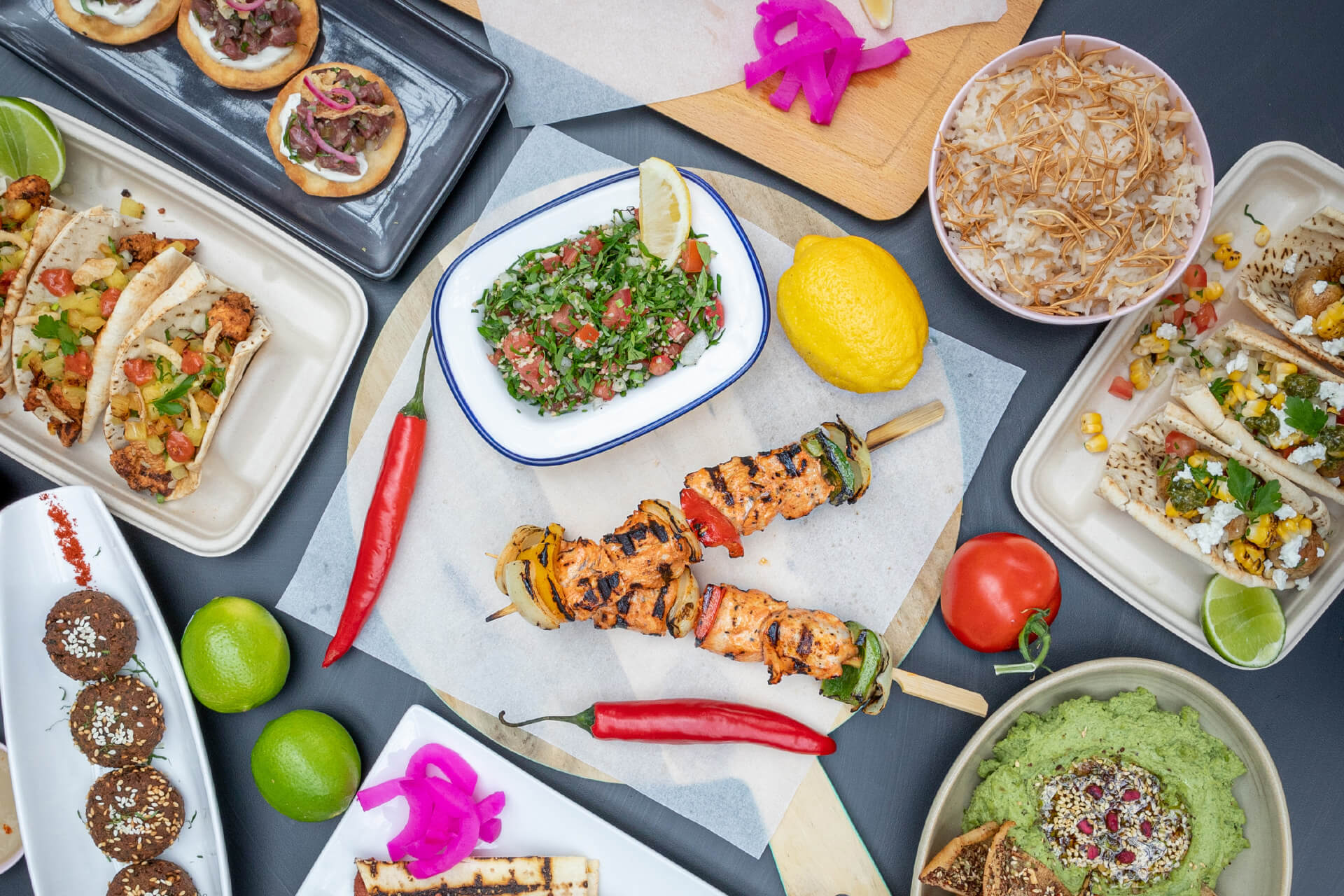 View gallery
This vibrant eatery is the first venture by two hospo veterans, fusing Mexican and Lebanese cuisine. Come for the delicious pita tacos (pitacos) and warm welcomes, stay for the spicy margaritas!
For centuries Lebanese immigrants to Mexico have influenced the cuisine, introducing new dishes, recipes and ingredients. Libano Mexicano is a welcoming new bar and restaurant in The Rocks that tells the story of that Lebanese influence by fusing both cuisines. The results are both surprising and delicious. 
Libano Mexicano's short but sexy menu is stacked with flavour. Highlights include Lebanese tacos served on flat pizza bread (pitacos) and stuffed with delicious fillings, lamb shish kebab skewers with habanero salsa and churros with chocolate hummus dip. To drink, think cocktails, wines and beers, including a mindblowing spicy margarita with tajin salt.
Libano Mexicano is part of a series of delicious pop-ups hitting The Rock as part of the Playfair Takeover - here for a good time, but not a long time!