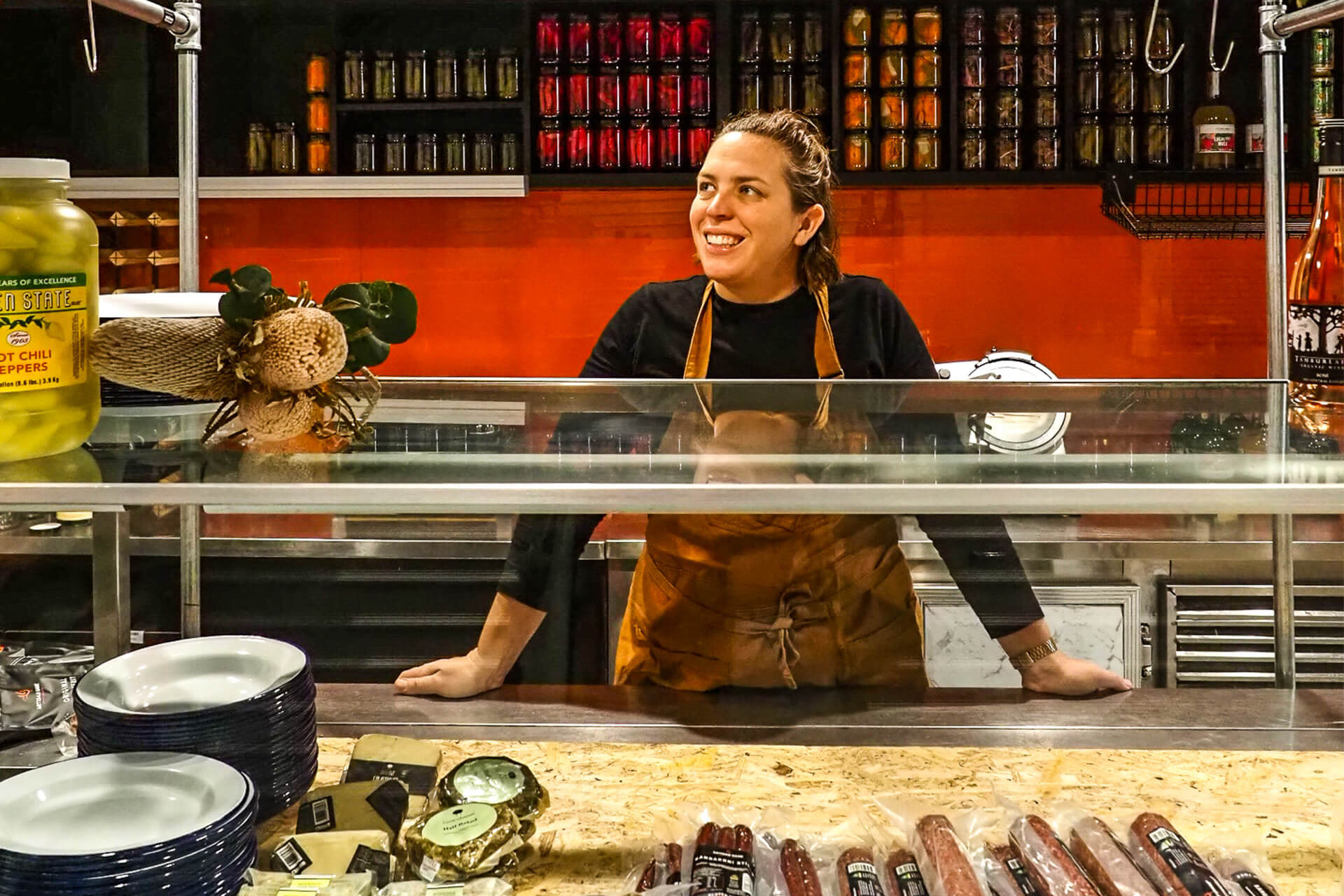 View gallery
Small. Good. is a pop-up Aussie style deli and snack bar. It is headed up by MasterChef 2021 contestant, Jess Hodge, who is best known for her bold use of native Australian Ingredients.
Small. Good. will showcase familiar Aussie favourites using distinctly Aussie flavours to intrigue diners' taste buds and to introduce them to a new way of thinking about Australian cuisine in an accessible, engaging and delicious way.
Through collaborations with local producers, Small. Good. will create unique products and showcase items from Indigenous suppliers to provide a range of take-home products.
The menu will consist of a changing selection of small goods, sandwiches and snacks to bring a delicious assortment of flavours to diners during the pop up.
Menu
Kangaroo Mortadella
Emu N'Duja
Mixed Native Pickles
Pepperberry Strachiatella
House Made Sausages
Sandwiches
Roo-ben – with wallaby Pastrami
Smoked Barramundi Bagel
Devon and Sauce – Kangaroo Mortadella, Bush Tomato Sauce + Smoked Chips
Kangaroo Katsu Sando
Wattleseed Vegemite Toast
Sausage Sanga
Snacks
Kangaroo Tartare
Emu Liver Parfait
Smoked Barramundi Croquettes
Fresh Oysters with native vinaigrette
Kangaroo Tail Terrine
Small. Good. is part of a series of delicious pop-ups hitting The Rock as part of the Playfair Takeover - here for a good time, but not a long time!