25 Oct 2019
Bars, bones and bodies - five of The Rocks' creepiest stories
Visit the sites of some of The Rocks' most creepy stories.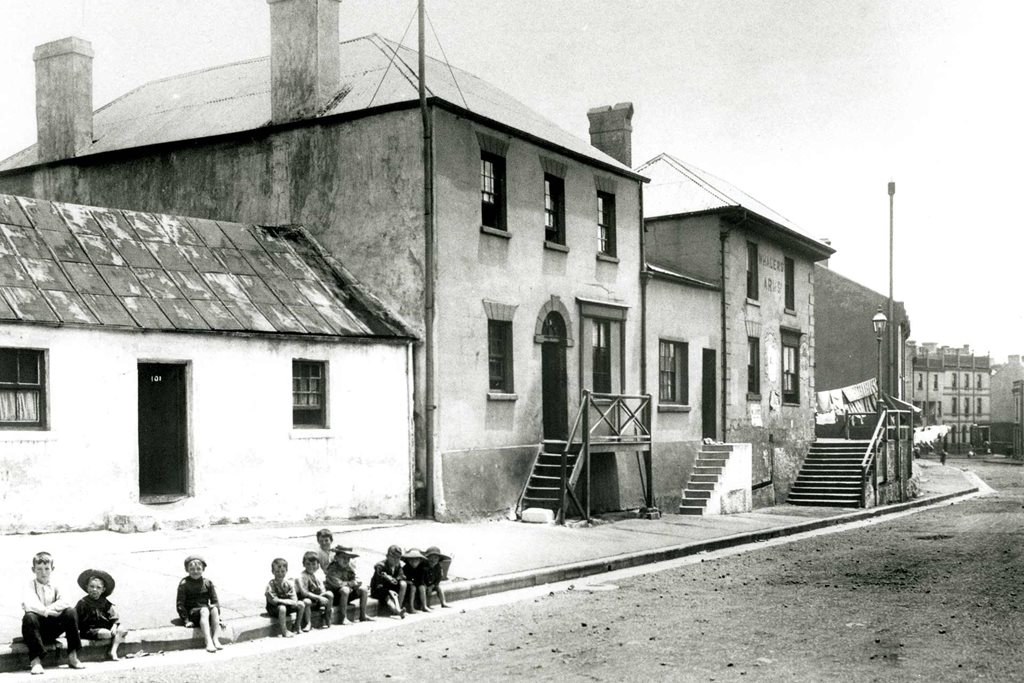 Today The Rocks is a hotspot for great coffee, unique shopping and some of Sydney's best bars and restaurants, but once upon a time it was a much more grisly place, full of death and disease. We've put together a few of its more spooky, scary or gruesome tales, and where they took place. Visit these spooky spots with caution – and maybe take a friend, just in case.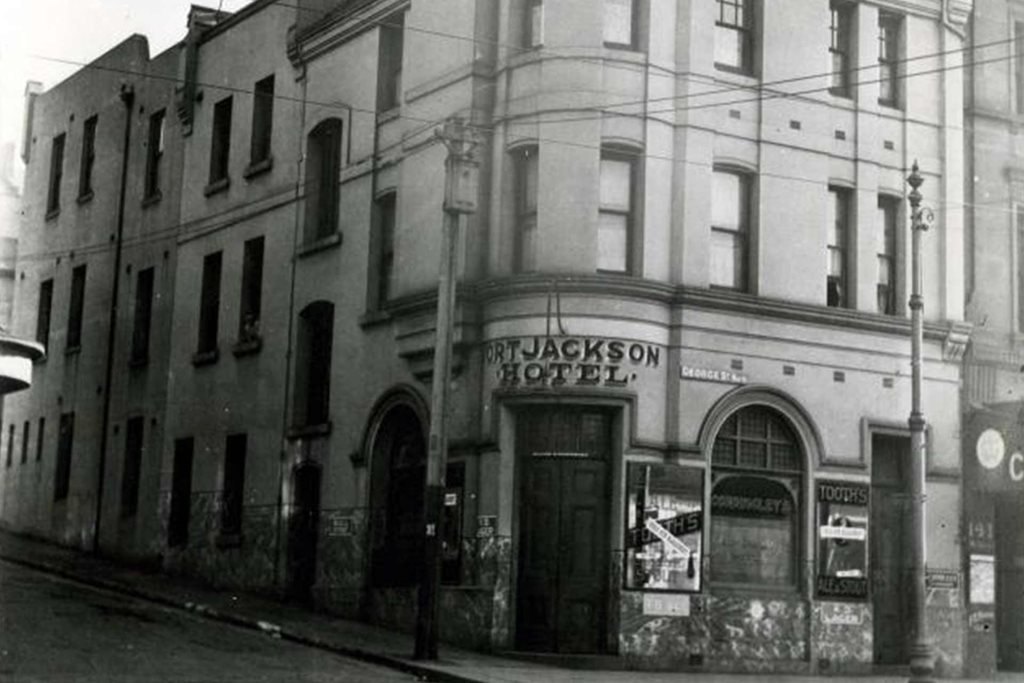 SHIPMATE IN ROOM 8 | THE RUSSELL HOTEL
When you think of
The Russell Hotel
, you might think of its renowned hospitality, the beautiful signature cocktails at
The Push
, or the frosty pints at
The Fortune Of War Hotel
. But it's also known for something else – being the most haunted hotel in Sydney. 
Across its history it has been a hospital, a hostel for sailors and an unofficial brothel, and The Russell's most well-known ghost is an unnamed sailor who was murdered by a sex worker. It happened in room number 8, and his spirit has lingered there ever since – but appears only to women sleeping on their own. (We guess it makes sense that a ghost might also be a bit of a creep.)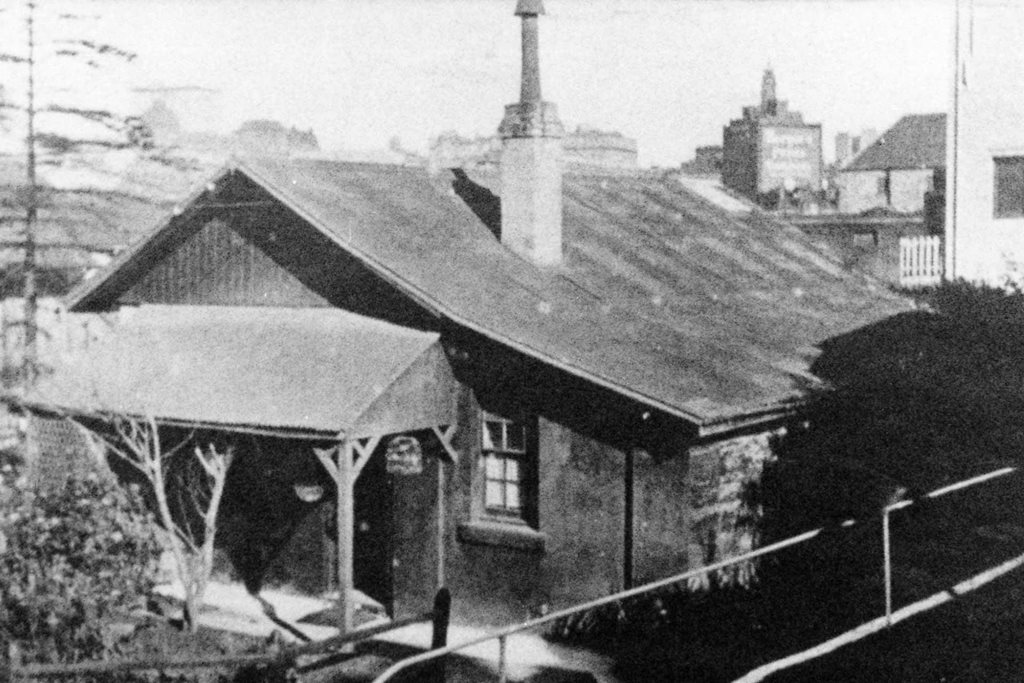 HIS MASTER'S REMAINS | CADMAN'S COTTAGE
These days it's a cute old cottage with Harbour views – the perfect vantage point to greet holidaymakers stepping off a tropical cruise. But in early Sydney, Cadman's Cottage was the site of some pretty gruesome goings-on. One morning in November 1844, a man named Jean Videll brought a chest to the jetty (Cadman's Cottage was right on the water in those days), containing the dismembered and partly burned body of his boss, Thomas Warne, who he had murdered the night before. He tried to hire a boatman to dump it out at sea, telling him the funky smell was because it was full of rotten pork, but the boatman doubted this. He alerted the nearest cop, and Videll was hanged a few months later.
A SHARK ARM | 'THE DEAD HOUSE'
Nicknamed The Dead House, for almost 120 years 102-104 George Street was the site of investigations into all cases of unexplained or sudden death in NSW. This included inquests into some of NSW's most notorious unnatural deaths, like the 1935 'shark arm murder'. 

In 1935, a fisherman off Coogee Beach hooked a small shark, which was then immediately swallowed by a massive tiger shark. It was taken alive to Coogee Aquarium to become an attraction. Days later it started to seem unwell, just before it vomited up the arm of police informer Jim Smith. An investigation found that this wasn't an aquatic accident, and foul play was afoot. This grisly story has many chapters in The Rocks – the only witness was later found dead in his car at Dawes Point, and the guns used in his murder are said to have been stashed inside a chimney in Kendall Lane.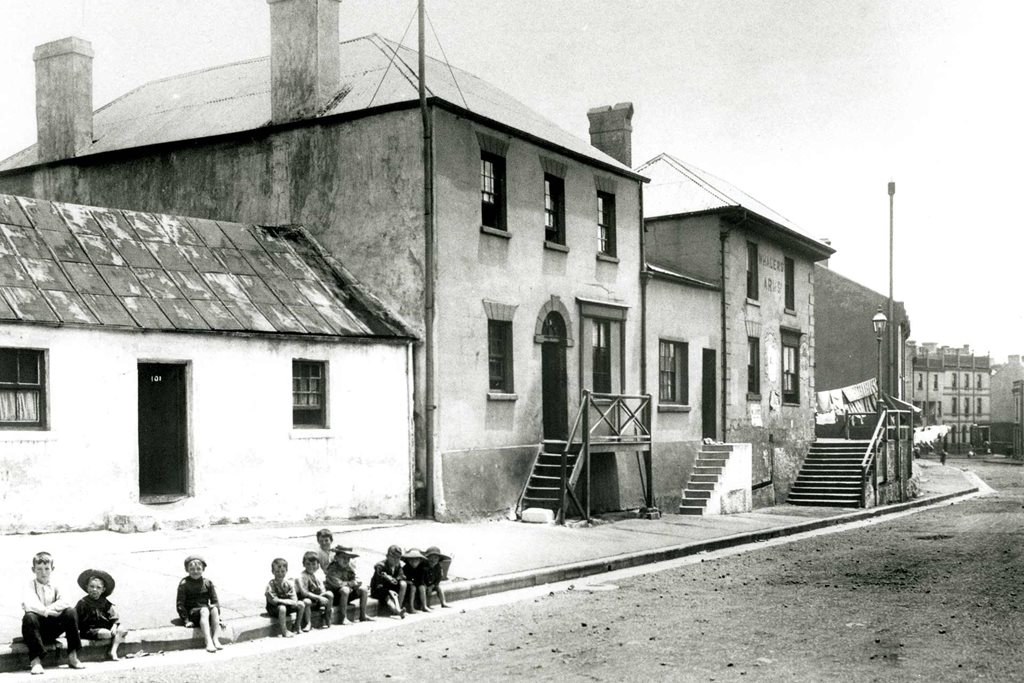 A SHARK LEGG | THE BIG DIG
Speaking of sharks, there's the story of George Legg. In 1807 he drowned while fishing in the Harbour, and a few days later his hand was found inside the stomach of a shark. His wife (whose name was Ann Armsden, which is pretty unfortunate considering all the limbs in this story) sent out a search party to find the rest of him. 

Almost 190 years later, the site of the home they shared would be uncovered by archaeologists at The Big Dig, which lies beneath the Sydney Harbour YHA. They found something pretty bizarre in there: the skeleton of a shark. Did Armsden hunt down the shark that took her Legg? Could that shark's ghost still haunt The Rocks to this day? (Probably not – but best to keep an eye out, just to be safe.)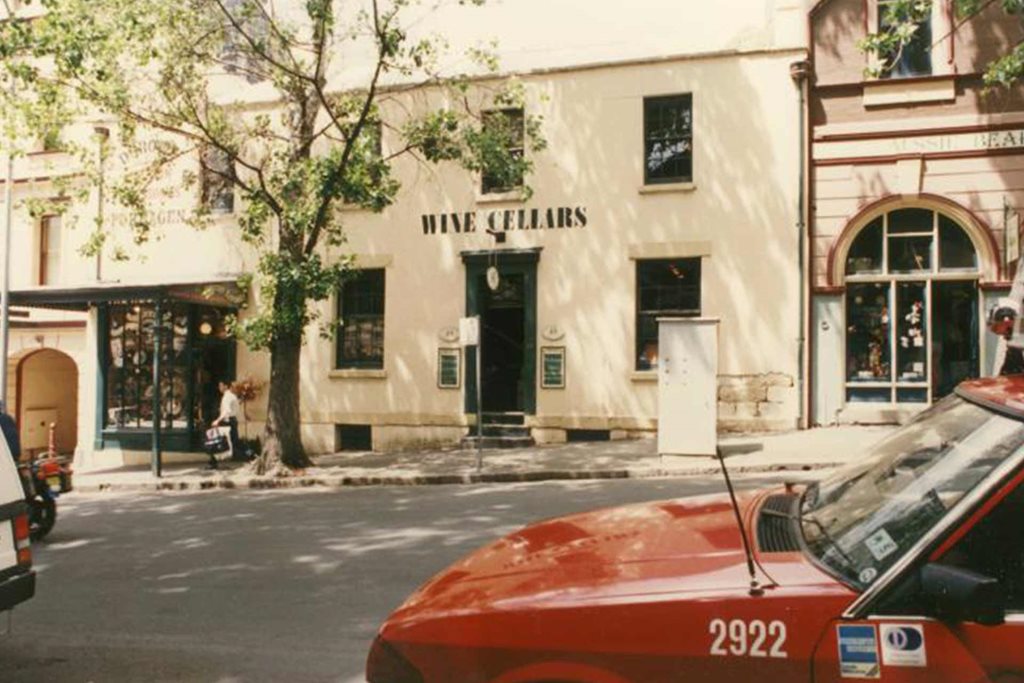 COFFINS GALORE | GANNON HOUSE
Ex-convict Michael Gannon was a carpenter, and given how profitable death was in The Rocks in those days, he focused especially on coffins. This led to him beginning work as an undertaker (a natural career progression, of course) in the rear of the property. Today the building houses the
Gannon House Gallery
, which showcases incredible Australian contemporary and Indigenous art. The spot where he tended to the bodies of the departed is the
La Renaissance Café
. From cadavers and corpses to canvases and croissants – that's what we call a step up in the world.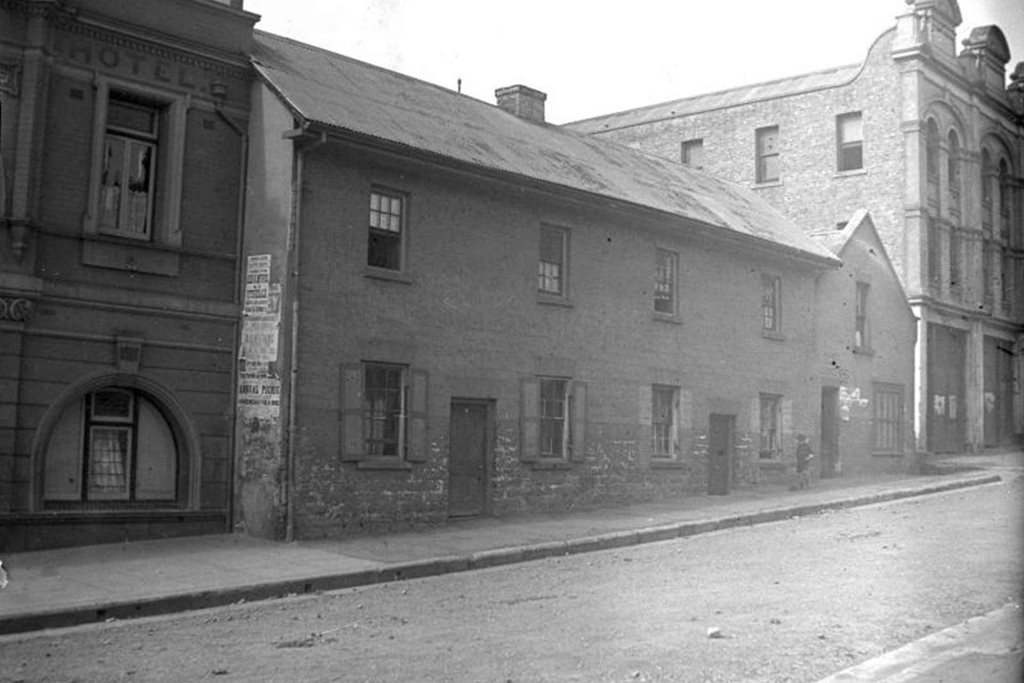 REYNOLD'S COTTAGES
Reynolds Cottages are said to be haunted by the son of ex-convict William Reynolds, who died an extremely painful death. In 1838 he was accidentally shot in the leg while pigeon-shooting in Surry Hills, and his leg became infected. It ended up being amputated inside the house, without any anaesthetic. Unsurprisingly, he died soon afterwards. The ghost of Reynolds Snr. may also linger among the laneways, as he too died tragically in the house just a few years later, falling from a ladder and hitting his head on the pavement.
Want to explore more of The Rocks' spooky side?
The Rocks Ghost Tours
runs every night, and features exclusive access to some of the most macabre and haunted places in Sydney.