29 Jul 2020
Coronavirus Update
In these unprecedented times, we appreciate the ongoing community concern about the Coronavirus (COVID-19).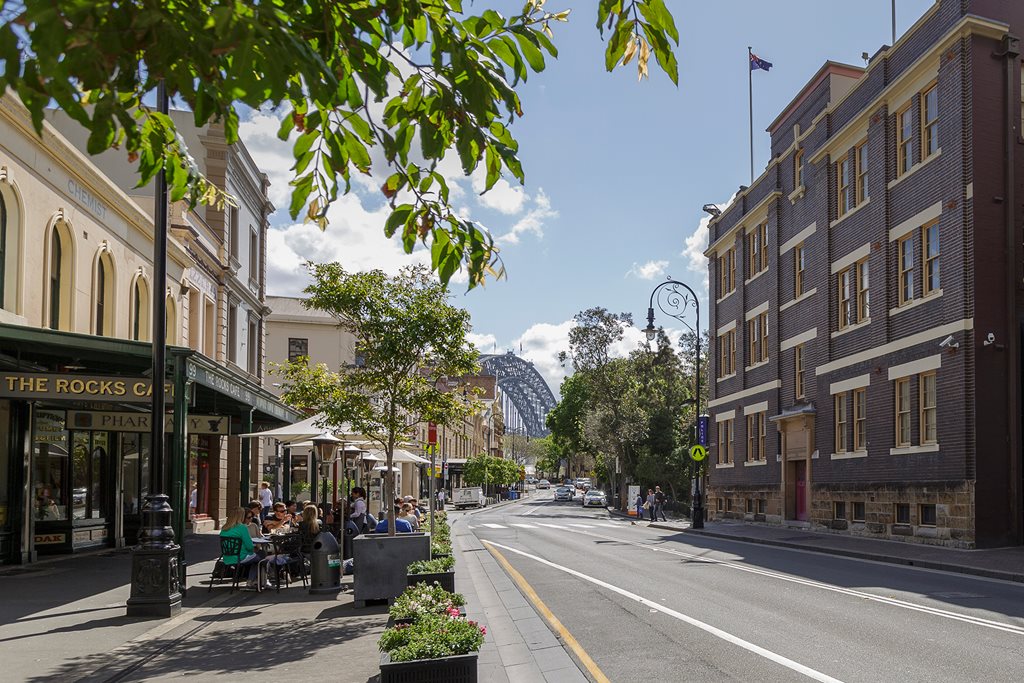 We want to reassure you that the team at The Rocks have been vigilant in monitoring the situation and share how we are proactively implementing measures to ensure the health, safety and wellbeing of all customers, retailers, staff and local community.
A focus on cleanliness and hygiene practices
We have high standards of rigorous cleaning and hygiene through our shopping and dining precincts and have recently increased our vigilance of cleaning in frequently used touch points.
We are working closely with our retailer partners to ensure they follow the same levels of cleanliness and hygiene.
As per the guidance of the Department of Health, we encourage all customers to maintain good personal hygiene practices including washing your hands often with soap and water or with an alcohol-based hand sanitiser, covering your mouth while coughing and sneezing, and keeping your hands away from your eyes, nose and mouth to prevent germs from spreading. If you are unwell, stay home and seek medical attention immediately if you are showing any of the viral symptoms.
For additional information please visit
health.nsw.gov.au
.

The Rocks remains open for business
With a strong focus on following the necessary wellbeing precautions, The Rocks remains open and trading so that we can continue to serve our community and our retailers, ensuring that products and services are readily available. Individual store trading hours may vary and are subject to change and we encourage our customers to keep up-to-date via our website, or contact us at
contactustherocks@property.nsw.gov.au
.
As circumstances continue to evolve, we will remain vigilant and responsive to amending our approach, ensuring that the health, safety and wellbeing of our customers, retailers, staff and community is our highest priority.
From Monday 1 June 2020 certain restrictions have eased:
Hospitality, including cafés, restaurants, clubs and pubs are allowed to trade with additional restrictions effective 1 June 2020.

Customers are encouraged to call ahead to reserve tables, rather than gathering out the front of venues to queue.

All food and drink premises:
must only seat a maximum of 50 customers
must comply with the 4 square metre rule
should encourage physical distancing
should follow and encourage good hand hygiene at all times to keep customers and staff safe
can continue to provide takeaway food to be consumed off the premises
if they are part of an accommodation facility such as a hotel, can continue room service.
Pubs and registered clubs:
must not exceed 50 customers or one customer per 4 square metres per existing separate seated food or drink area, whichever is the lesser. Venues may have multiple existing seated areas.
Can only book a maximum of 10 people per booking
Must take Anyone name and contact details of patrons, including a telephone number or email address.
We thank you for your continued support.