18 Feb 2021
Firestone The Rocks
Aussie brunch and lunch classics with a delicious Asian twist.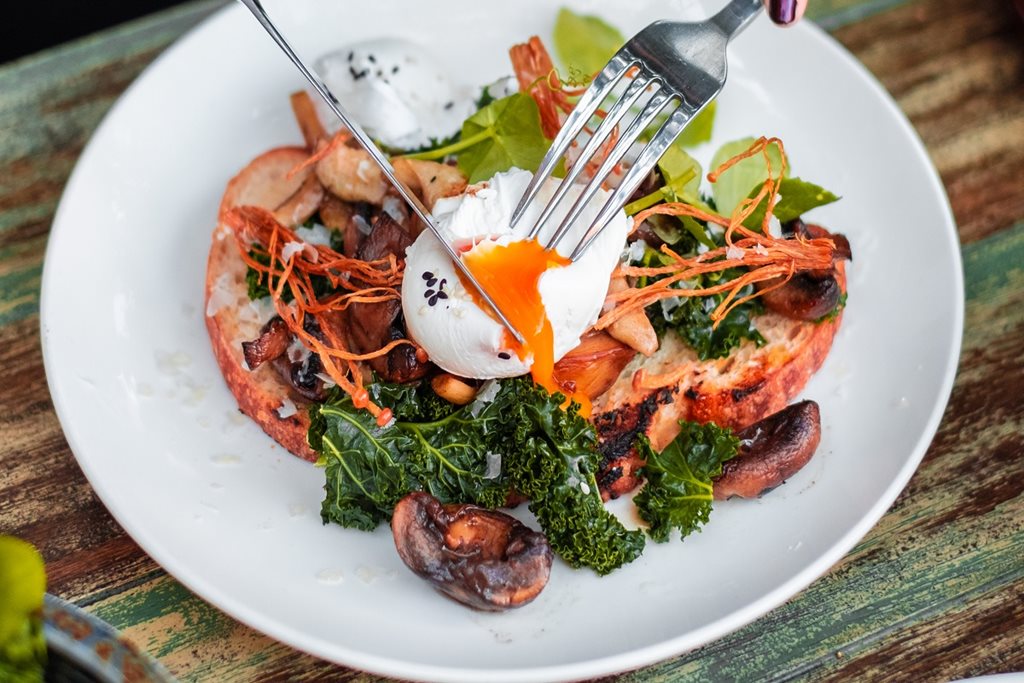 Brunching is one of the best things to do in Sydney and there are few better places to eat it than Firestone. This modern Australian fusion restaurant in The Rocks serves up Aussie brunch and lunch classics with a Korean twist in a charming heritage building.
Think salted caramel pancakes, cured salmon and melon, kimchi and cheese toasties and perfectly brewed coffee. Hungry yet?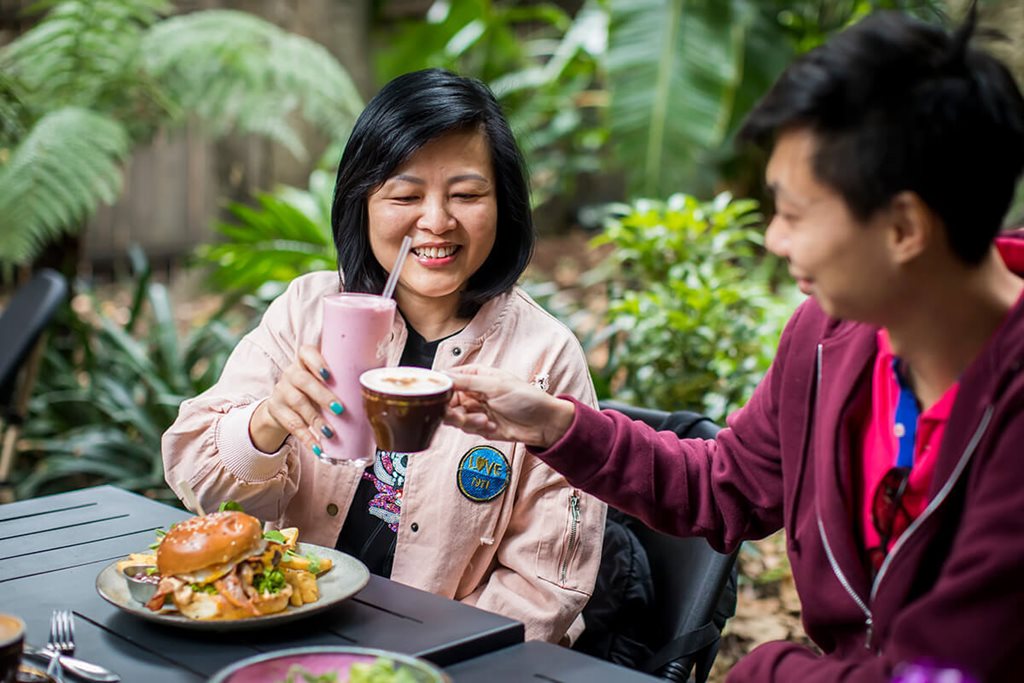 Firestone - Alfresco dining restaurant in The Rocks
You'll find Firestone at the Harbour Bridge end of George Street, tucked away in a charming Victorian Terrace building constructed in 1881. Nearby you'll find countless art galleries, waterfront public spaces, leafy parks and great shopping throughout The Rocks precinct. 
Just out front, there's ground floor and terrace dining, with views over the bustling Rocks Markets every Saturday and Sunday. This is the perfect place to grab a coffee and a bite to eat before shopping local at Sydney's most famous weekend markets. 
Inside, charming decor features chandeliers, subway tiles and brick pizza ovens harking back to the area's 19th century origins. Continue strolling through the building and you'll discover the cherry on top - Firestone's expansive sandstone courtyard. During the summer, the area is bathed in sun, making your morning coffee even better. In winter, it's crowded with outdoor heaters to create a cosy atmosphere in any weather. 
There's so much to love about this little brunch spot that both locals and tourists rush here every day of the week. Come early or book in advance to make sure you don't miss out!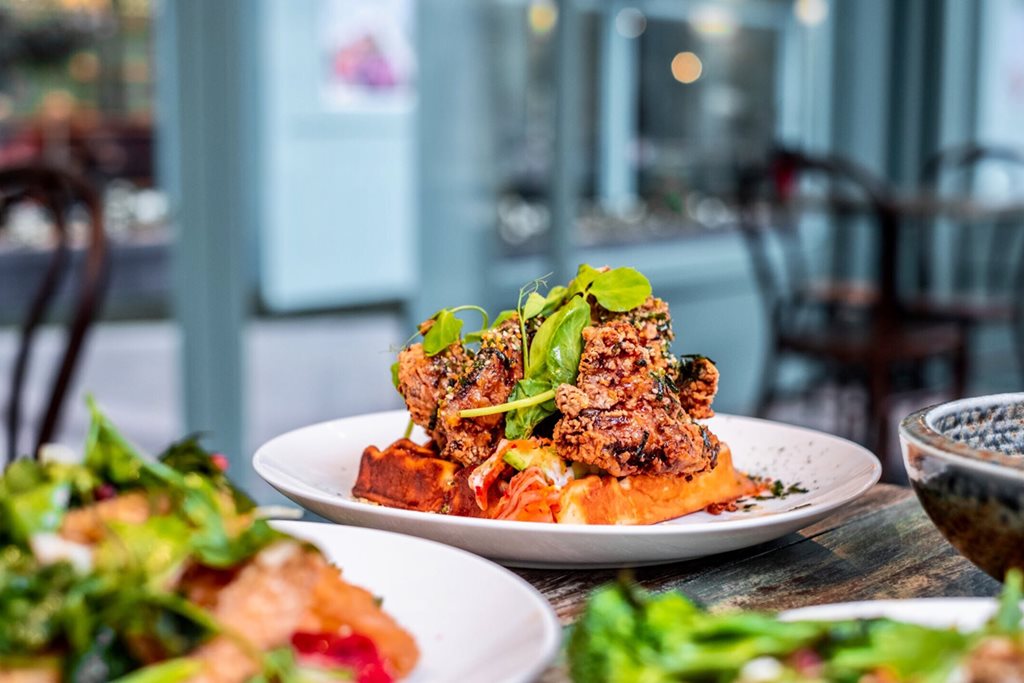 Must-try brunch and coffee at Firestone in The Rocks
Firestone don't serve your average, every day cuisine. Their brekkie menu (available till 11am) features Australian brunch and lunch classics with a punchy Korean twist. 
The incredible Waffle Chicken Avo may just be our favourite brunch in The Rocks. It features house-made waffle, crispy buttermilk fried chicken, kimchi, avocado, maple aioli and furigake (a Japanese sesame seed and seaweed seasoning). 
For something more conventional (but just as decadent), go for the French toast, featuring fruits, mascarpone, salted caramel, pistachio crumble and maple syrup. Wash it all down with one of Firestone's signature pearl lattes or frappes, shakes and smoothies or perfectly brewed coffees and you've got a recipe for the best brunch in Sydney.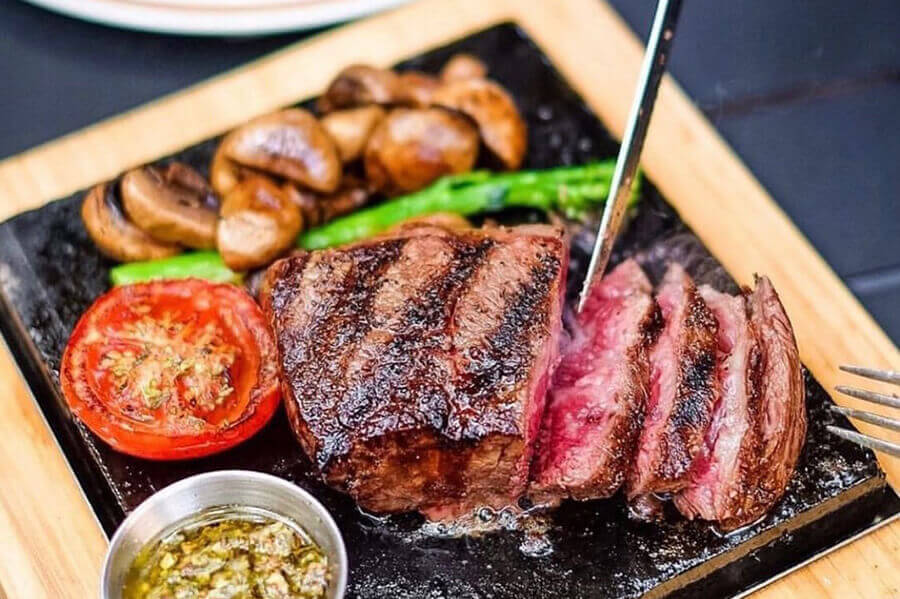 Lunch, steak and wine at Firestone 
Firestone is more than just a brunch restaurant. From 11:30am, their menu changes gears to lunch including delicious Korean inspired bowls, a giant wagyu burger, wagyu steak on hot stone, chef-made sandwiches and an extensive menu of wine and beer. 
Our advice? Grab a seat in the sun in the courtyard out back, order a local wine or beer and take your pick off the expansive menu. 
If you're hungry, go for the wagyu beef steak , which features 100% Aussie wagyu (Mb5+) cooked on a hot stone right in front of you and served with a moreish chimichurri and veges. The noodle bowls are one of the best light lunches in The Rocks, especially the kimchi bowl with kimchi fried rice, fried egg and shallot option. 
For a quick takeaway bite, the banh mi sandwiches are a must-try. Go for the grilled pork, ask for extra pâté and thank us later!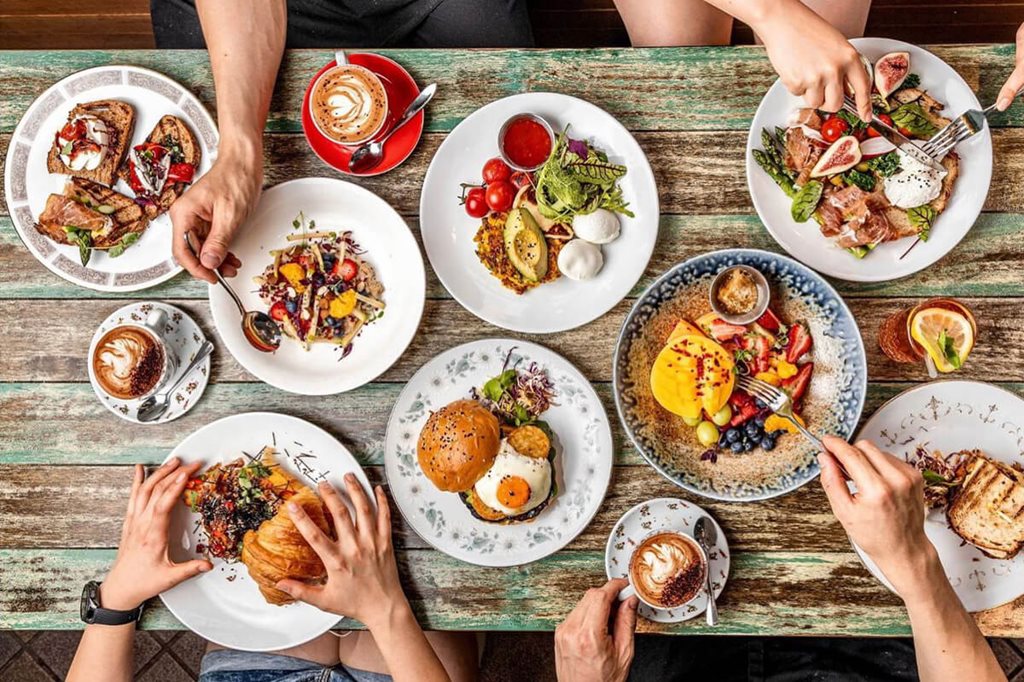 Getting to Firestone
Firestone is just located in the heart of The Rocks, easily accessible by public transport, bike, foot or car. Getting here is so easy:
Public transport: the nearest station is Circular Quay. It's just an eight minute walk down Pitt Street and George Street from there. 

Driving: there are a range of Wilson Parking facilities in the area, including one on George Street and one on Harrington Street next to the clocktower. 

Walking: Firestone is a 10 minute walk from the CBD, and a few minutes from the bridge for those in the northern suburbs. 
Once you're here, you're within walking distance of some of the best things to do in Sydney. There are hidden underground cocktail bars, world class art museums, laneways stacked with delicious restaurants and much more. 
Visit Firestone's website or social media to find out more.