20 Jul 2021
Local Sydney artists you can meet in person at The Rocks
Buying local art is better. Instead of speaking with a salesperson, you'll get the chance to talk to the artist and learn the story behind each piece.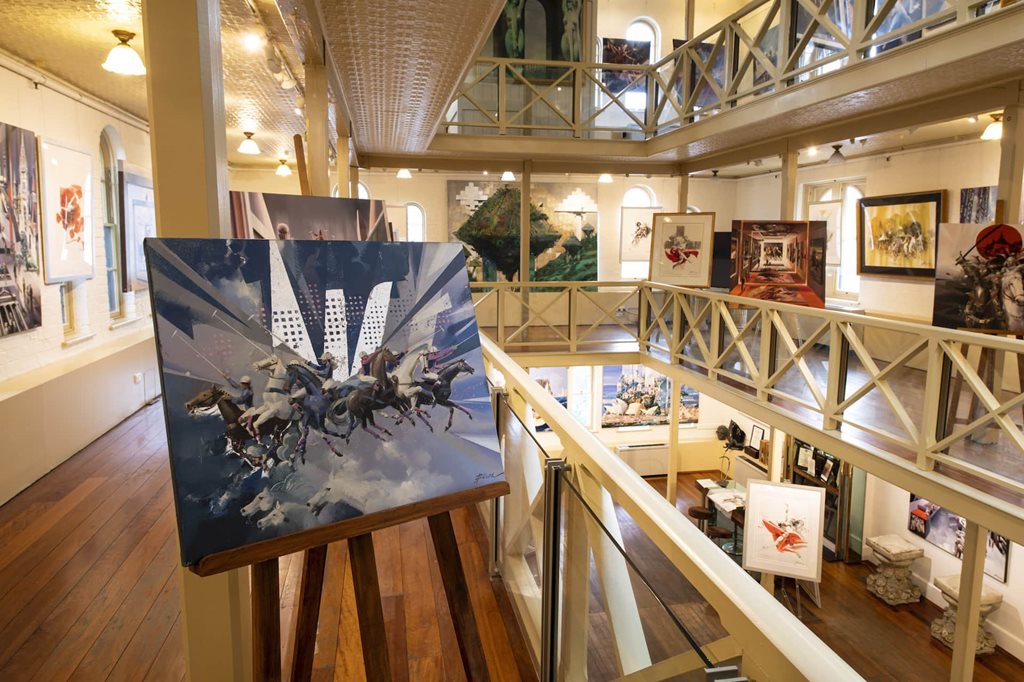 When you make a purchase, you'll be supporting a Sydney local at a time when they need it most.

To get you started, here are 8 local artists in the Rocks that you can meet in person as soon as the lockdown's over.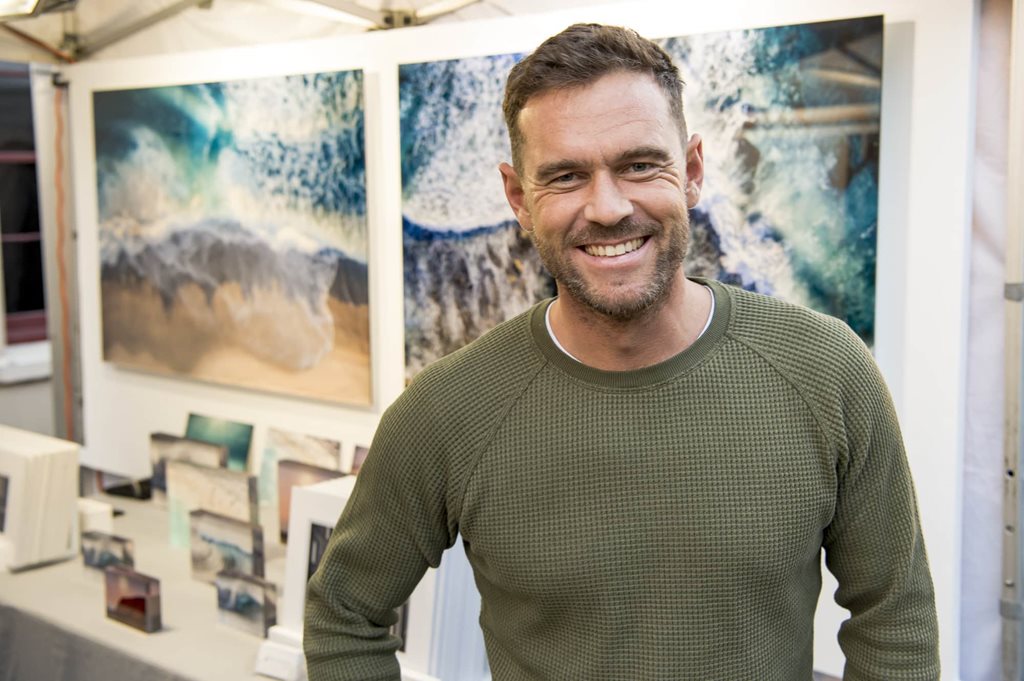 Matt Pearson Photography
Matt Pearson
creates fine art photography that captures some of the world's most beautiful locations in breathtaking style. Over the last 15 years, he's travelled the world to photograph desert canyons in Arizona, soaring fjords in New Zealand and pure white beaches around Australia.
His sense of adventure has served him well and he's quickly gained an international following, with collectors in every corner of the world. You can shop Matt's selection in person at his store in The Rocks once the lockdown's over, or jump onto his online store and get art delivered.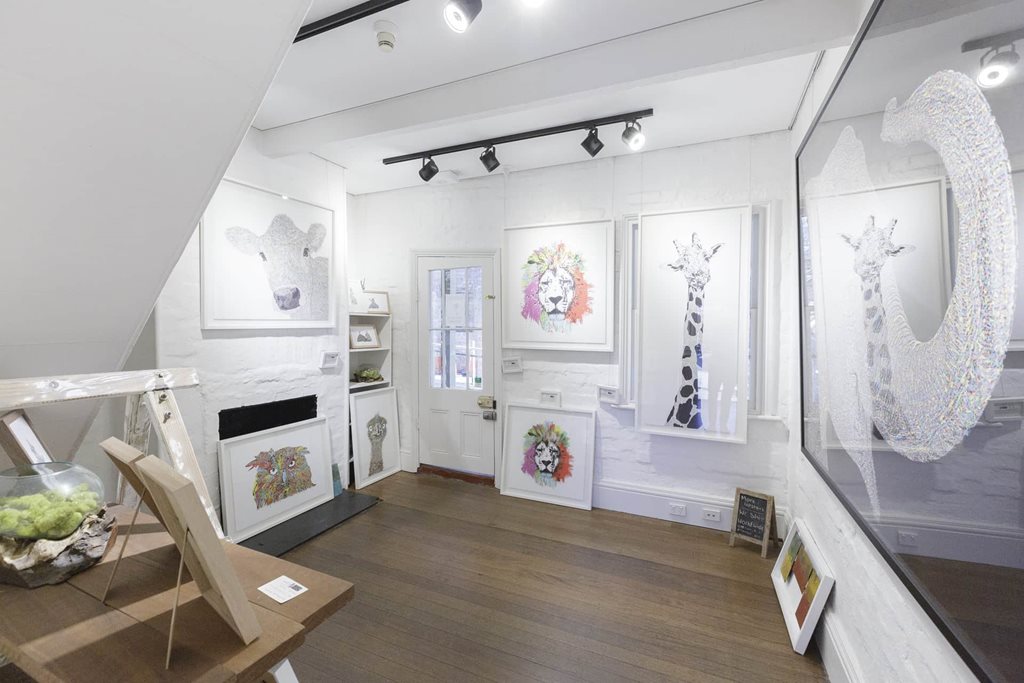 Atty Design
ATTY Gallery
is the brainchild of Graham Atwell, a local Sydney artist and animal lover. He painstakingly creates detailed digital prints of furry and feathered friends (otters, giraffes, cats, rabbits, emus) that burst with colour and personality then puts them up for adoption (purchase) at
his store in The Rocks
.
Popping one of these beauties on the wall in your office might not be as good as adopting a real otter, but it's the next best thing!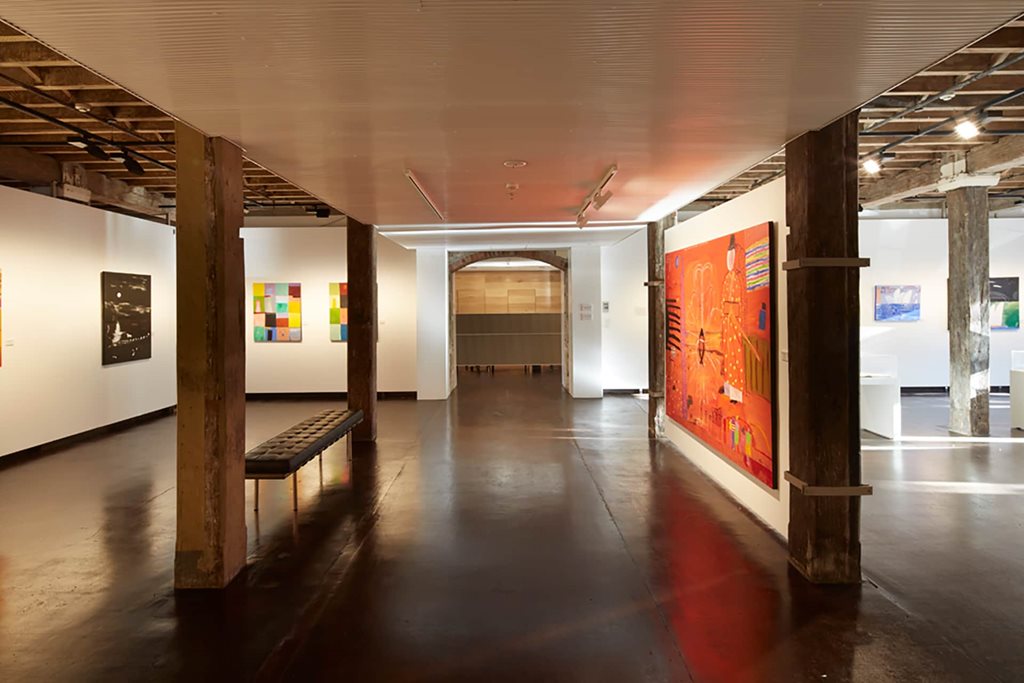 Ken Done
After 40 years as a successful artist and over 50 one-man shows from Sydney to Tokyo,
Ken Done
is an Australian art icon. His work on acrylic with oil paints is vibrant and colourful, taking inspiration from diverse sources including nature and his home here in Sydney.
Drop into Ken's gallery in the Rocks and you might be lucky enough to meet the man himself.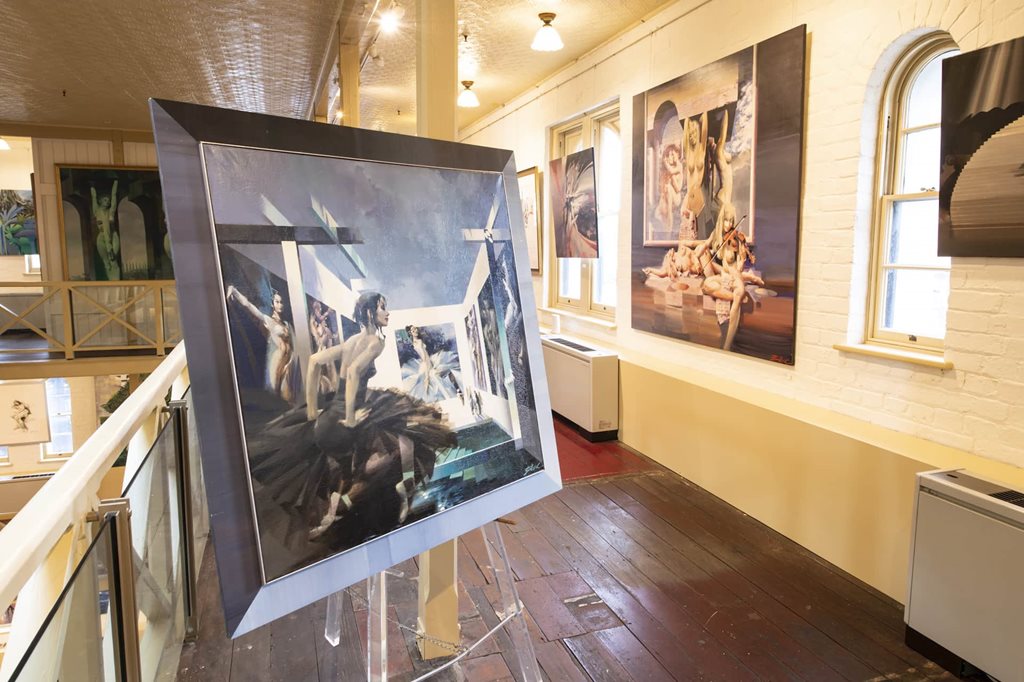 Billich Gallery
Charles Billich is one of Australia's most famous and flamboyant living artists - a modern master of surrealism. His work spans over forty years and countless mediums, but is best known for his otherworldly oil paintings that hang on the walls of some of the world's most prominent collections, including the Vatican, the private collection of the British royal residency and the White House.
You can experience Charle's collection at
Billich Gallery
in a beautiful heritage building in the heart of the Rocks.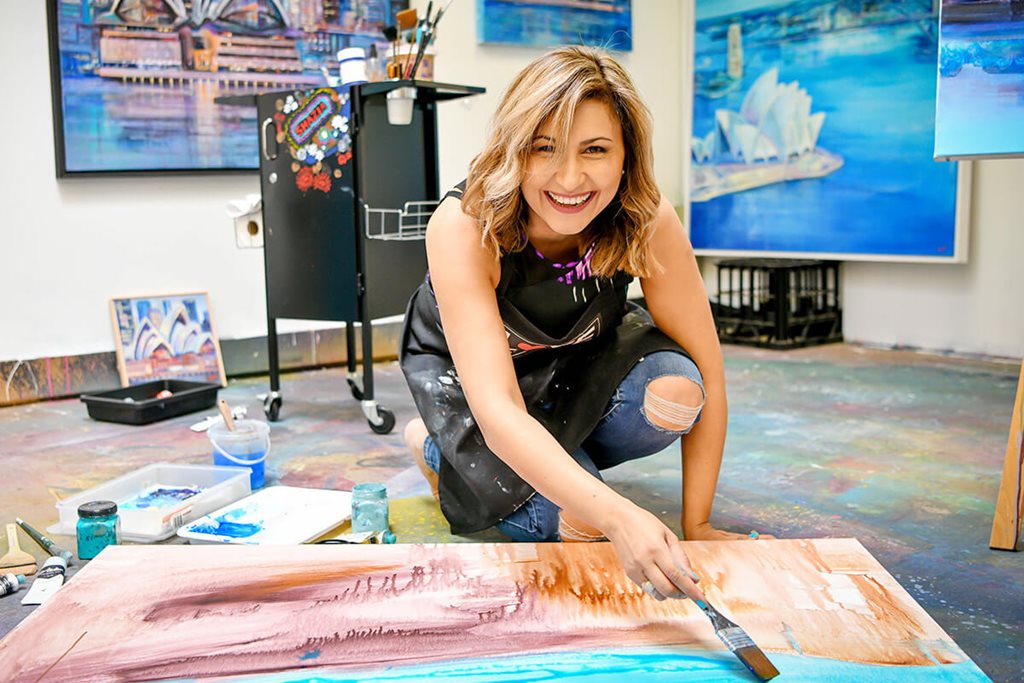 Shazia Imran Gallery
Shazia Imran, an internationally recognised and sought after mixed media, artist and gallery director of AAD Gallery has opened her first independent gallery in The Old Coroner's Court. She's won countless national and international art awards and specialises in vibrant mixed media pieces. 
Visit to meet Shazia, view some of her pieces and perhaps even pick up a piece for yourself!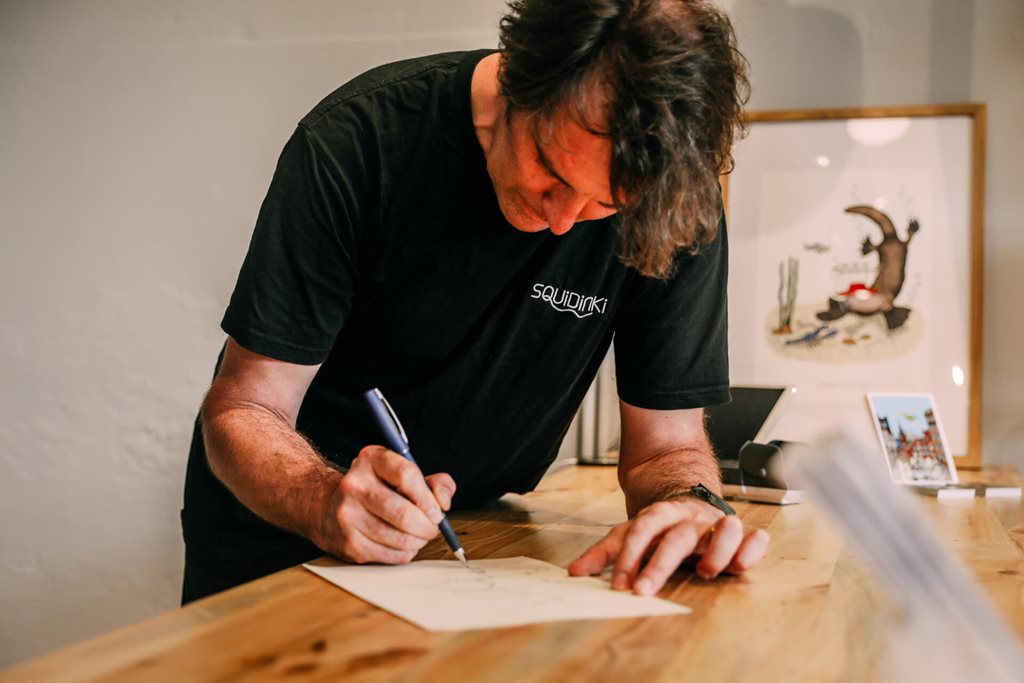 Squidinki
Max Mendez and Kerry Findley are a globetrotting couple who've worked for design agencies in England, Spain, America, Singapore and Australia. Not long ago they decided to follow their passions in illustration and design, leave the corporate world and start their own business. The result is Squidinki - a brand that uses everyday products as canvases for Max's whimsical, humorous hand drawn illustration. Their shop in The Rocks has quickly become a local favourite, selling everything from fine art prints to illustrated tea towels and keep cups. 
Stay up to date
Get the best of The Rocks straight to your inbox.