04 Feb 2020
Lunar New Year: Date Night Ideas at The Rocks
Here's a few tips for the perfect Lunar New Year date night in The Rocks.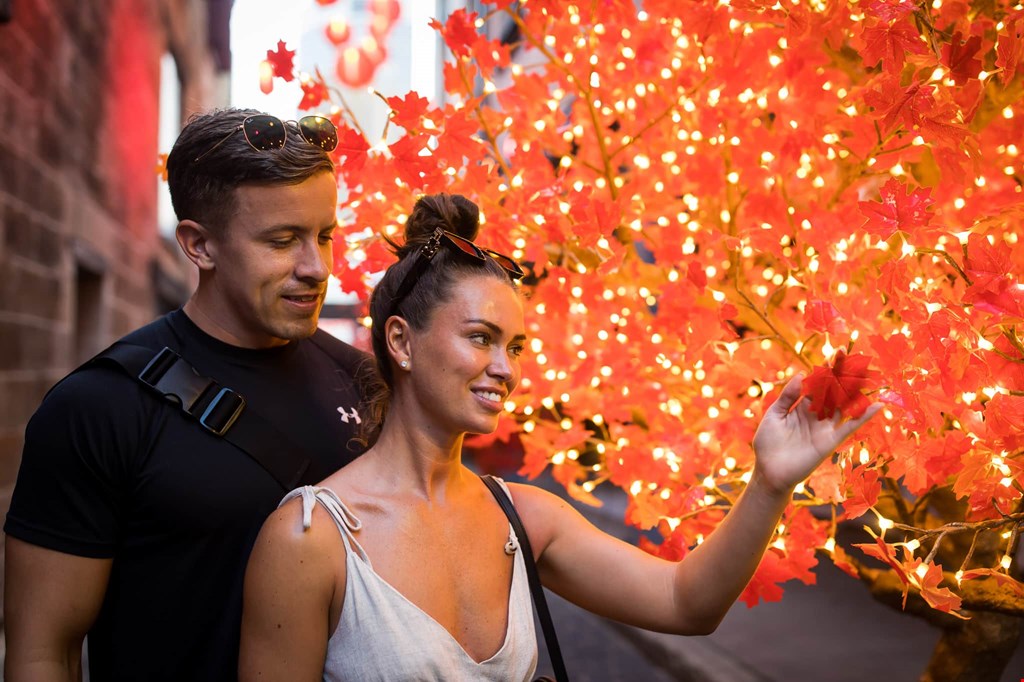 How does this sound for a date night: the air is alive, filled with the sights, scents and sounds of delicious Asian street food. Bright red lanterns and festoon lighting sway overhead, and cascading lantern displays spill into Kendall Lane. Pretty romantic, right? We think so too. So we've put together a few tips for the perfect Lunar New Year date night in The Rocks.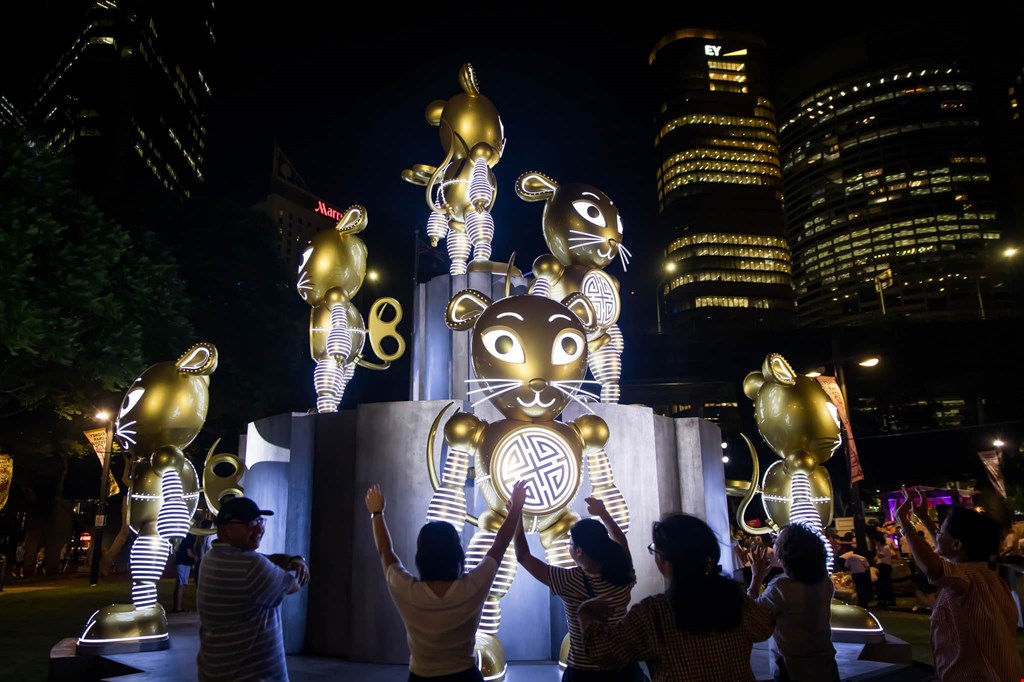 Animal Attraction
Follow the Lunar New Year Lantern Walk from Circular Quay to explore lantern-lit laneways and colourful spaces. Perched throughout the precincts are twelve magnificent, larger-than-life installations, showing the animal signs of the Lunar zodiac – from a majestic tiger at Bligh and Barney Reserve, to a spectacular tower of robotic rats in First Fleet Park. Wander along the water for a spectacular date-night stroll, then head to the heart of The Rocks to dive into the festivities.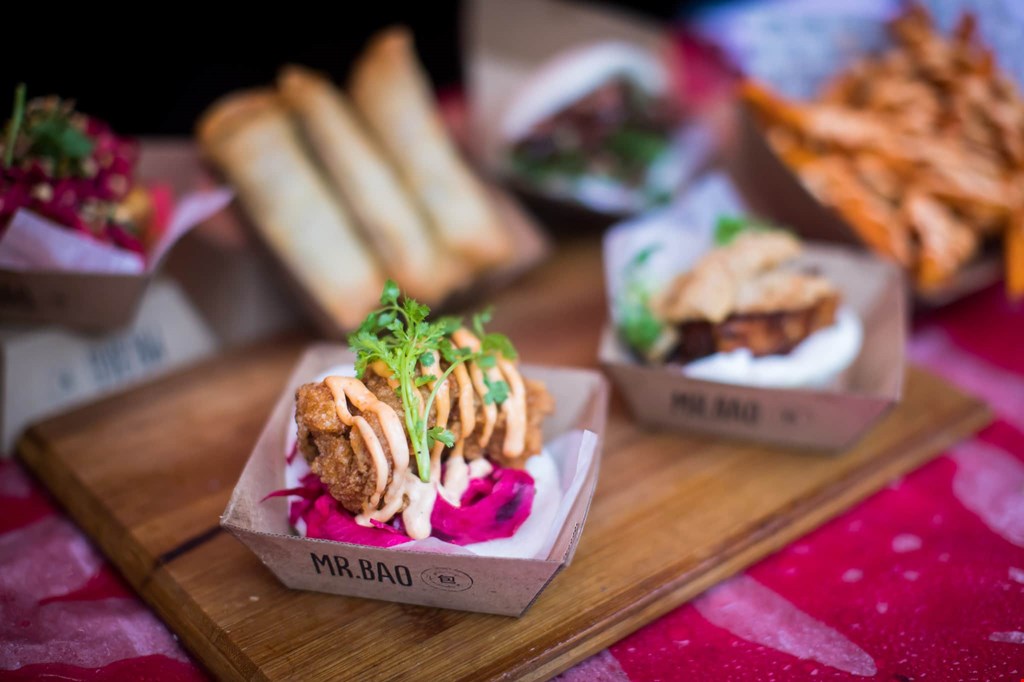 Market Romance
Meander through
The Rocks Lunar Markets
and savour the scent of smoke, steam and spice in the air with more than 20 stalls. Uncover delectable handmade dumplings, dim sum and buns within the towers of bamboo steamers at
Let's Do Yum Cha
. Experience
Mr. Bao
's Japanese and Vietnamese fusion-twist on the traditional Taiwanese street food, as well as his special-recipe pillow-soft steamed bao buns. Wash it down with a refreshing, authentic Thai juice from
Yummy Thai Juice Bar
, and indulge a sweet tooth with some of
Mix Mix Co
's crazy-coloured cups of Filipino deliciousness, like taro shakes and pearl and jelly coolers.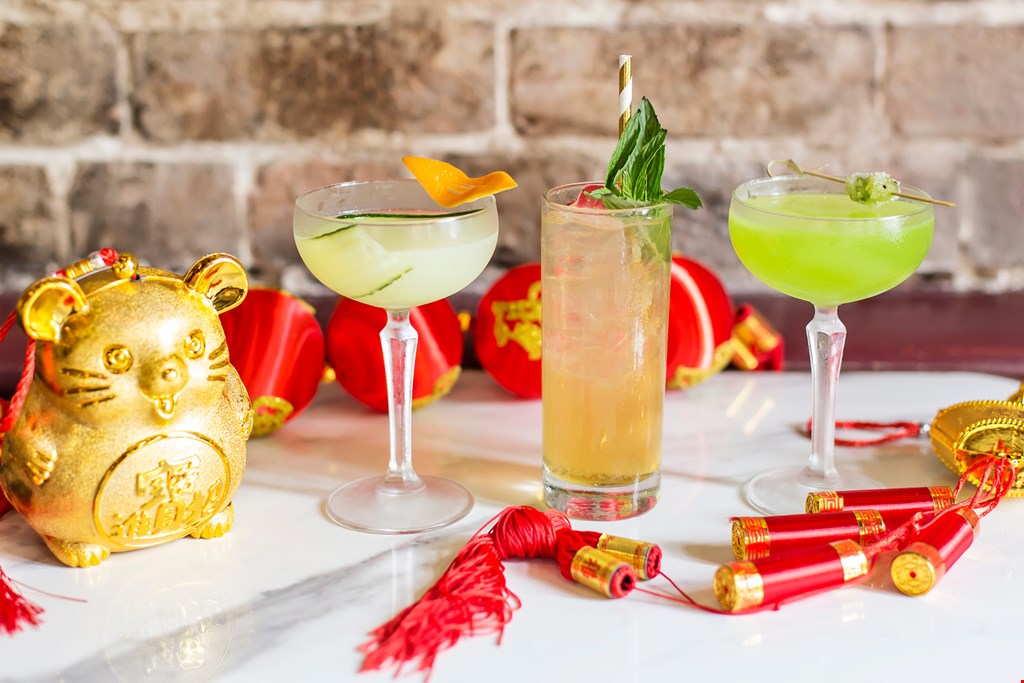 A Nice Little Nightcap
Take a load off and settle in together for a secluded cocktail at
The Push
. To celebrate the Lunar New Year, their expert mixologists have concocted
some special cocktail creations
, like the refreshing Green Sensei, made with 42 Below Feijoa, Midori, lime juice, and coconut water. Or there's the Dragon Breath (Tanqueray 10, lemon juice, and wasabi; and Iroh's Jade Dragon (Roku, Jasmine tea syrup, lemon juice, and Dom Bénédictine). A perfect way to toast a perfect date.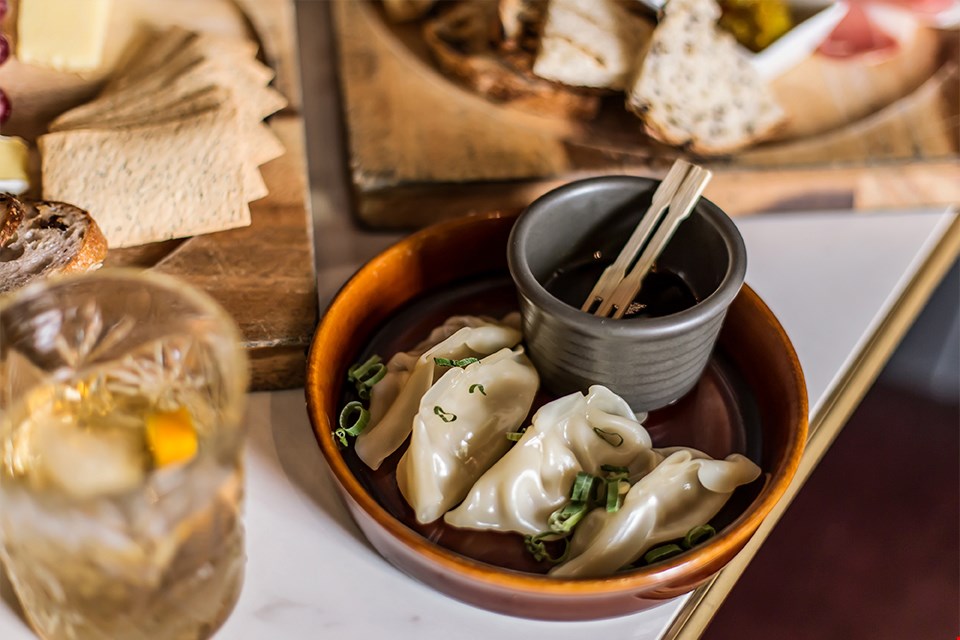 Stay the Night
You'll need to book ahead for this one, so maybe don't try it on a first date. If you want to make the night last that little bit longer (or just want to avoid the traffic until the morning), the historic
Russell Boutique Hotel
is offering
free dumplings
, complimentary breakfast and 5% off your stay until Sunday 9 February. Turning a date night into a date morning? What a great way to welcome the new year.