21 May 2021
Profile Artists
See some of Australia's favourite artist perform in The Rocks.
Phil Jamieson
Having spent over two decades entertaining crowds both as a solo artist and as the front man of the ARIA-winning Australian outfit Grinspoon, the evolution of Phil Jamieson as a musician and songwriter has been one that fans have been able to follow closely. 
To kick off a new year and a new chapter of creativity, Phil Jamieson announces the release of new singles 'Kapow!' and 'Rubberband'. Two tracks that highlight Jamieson's talents as an emotive songwriter and storyteller, also featuring additional guitars and production courtesy of Davey Lane (You Am I), this new music is a perfect addition to what has become an impressive and enduring body of work.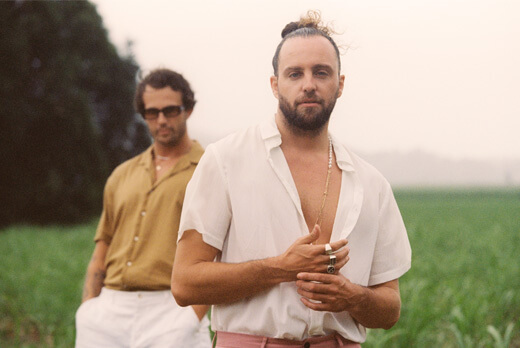 BOO Seeka (acoustic)
Newcastle soul-tronic duo BOO Seeka are back! After a year of non-stop touring, and several months working away in the studio, the duo revealed their new single "Rush" in January. The first taste of what will be their second album (the follow up to 2017's 'Never Too Soon') due later this year. Known for their smooth vocals and pulsating electro sounds, blended with spacey synth layered on top of rolling hip hop grooves and beats, new single "Rush" doesn't disappoint. The track flows like a cool river, yet buzzes with energy sizzling like a neon on the Miami strip.