11 Dec 2019
A throwback to some of The Rocks and Darling Harbour's biggest and most exciting events
With picture-perfect iconic views, The Rocks and Darling Harbour are ideal locations for engaging and effective events and activations.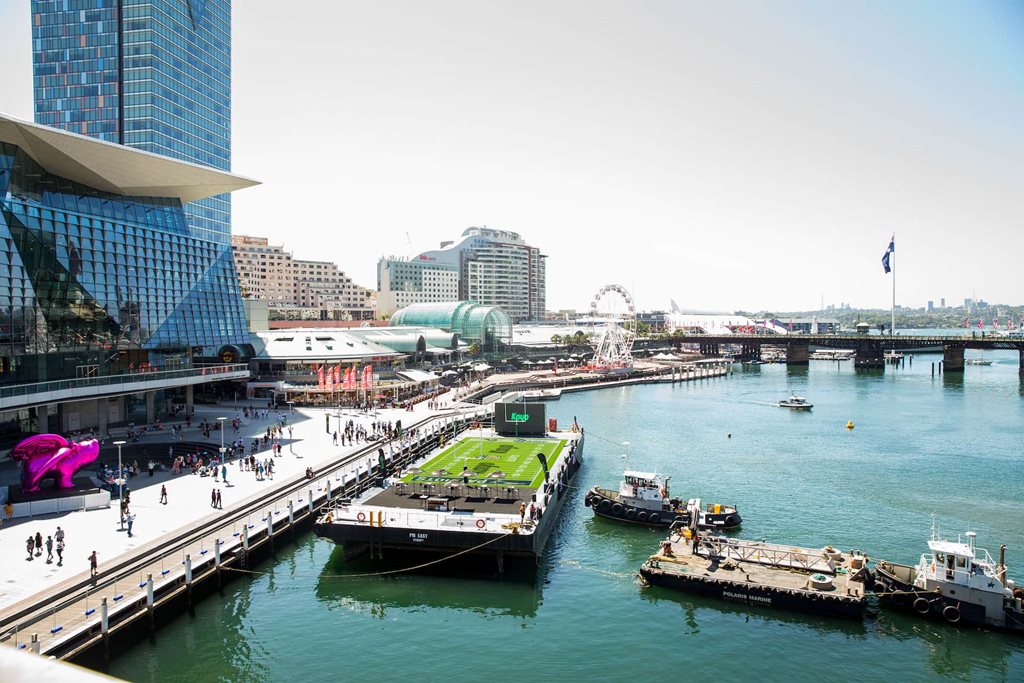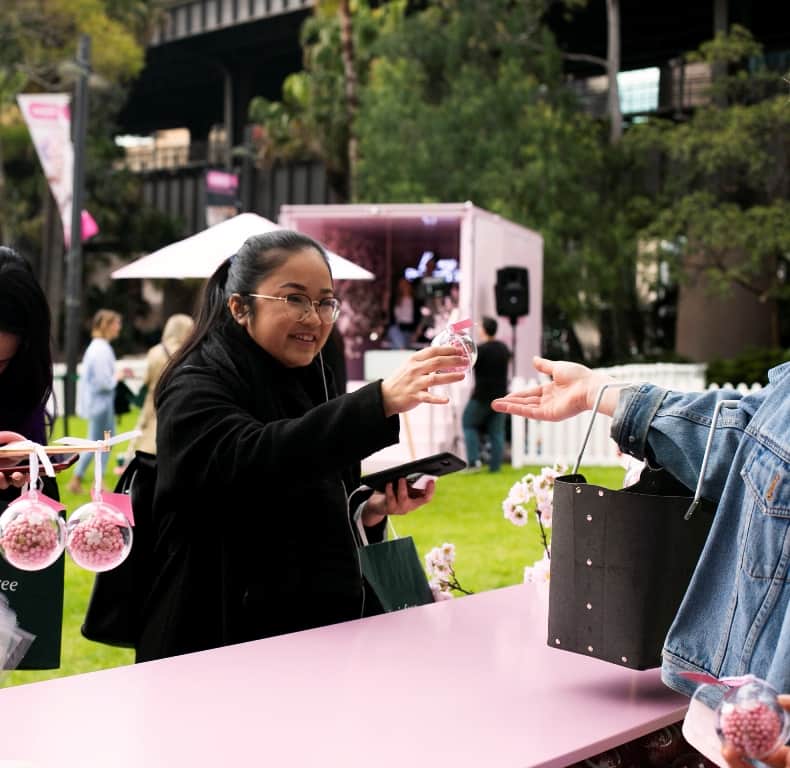 Cherry blossoms in a pink truck showcased new cosmetic range
Cosmetic brand Innisfree launched its new Jeju Cherry Blossom range with a pop-up Pink Truck in First Fleet Park, The Rocks which contained a blossom-adorned swing for selfie moments. Visitors could participate in a range of interactive experiences and pick up various free samples and giveaways.
Nikki Novakovic, Innisfree Marketing Manager, loved the high-profile grassy location with its stunning harbour backdrop for the activation. "Our first morning of the pop-up has seen queues of people being able to have a sensory experience and get skincare advice from our Innisfree experts. This helps us build a community, which is so important to our brand," said Nikki. "The public loved our 'photo moments' [the cherry-blossom encrusted swing] and our ATM sampler, where a surprise hand popped out to deliver the sample".
Innisfree took the show on the road to other states and shopping centres following its launch in
The Rocks
. The popularity on social media from this event helped build anticipation for the Pink Truck (
#
spotthepinktruck
) as it travelled to other venues and supported brand awareness and engagement.  
Super Bowl on Darling Harbour
Streaming platform Kayo Sports launched a Kayo Super Bowl 2019 Barge in Cockle Bay, Darling Harbour to promote the American event locally. Two teams of Aussie gridiron players took part in a photo opportunity on the floating gridiron field. Various media filmed the activity and guests were invited to enjoy the spectacle with a big screen on board streaming live Kayo content.

Cockle Bay's high profile, iconic location, accessibility and ease of use made for an ideal venue. Feedback was that Kayo found the entire event easy to organise, stating, "The permit process was smooth and quick. We had very limited production time and the team helped us turn this around very quickly to make it all possible. The service provided by PMNSW was extremely professional." Both the consumer and media elements were a huge success, with Kayo even picking up some airplay in the Super Bowl pre-game show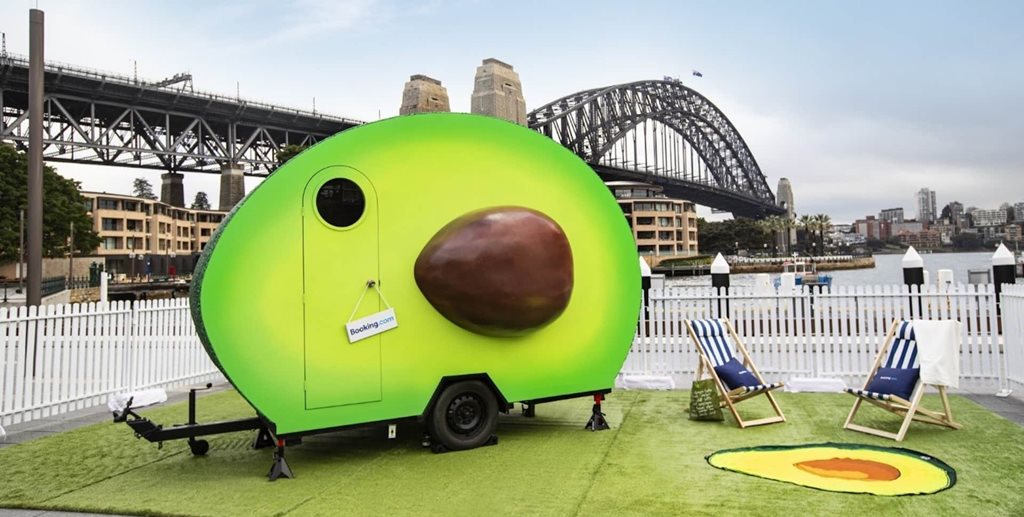 Avo-Condo on the Harbour
An avocado-themed condo came to The Rocks in celebration of National Avocado Day and as an original way to inspire travel bookings.
Booking.com celebrated National Avocado Day on 31 July with the world-first  Avo-Condo, a custom-built, self-contained avocado-themed condo at Campbell's Cove in The Rocks. Designed to offer savvy travelers the opportunity to book via Booking.com one of two available nights to stay in the unique venue with views of the Sydney Harbour Bridge and Sydney Opera House, guests also enjoyed a custom hamper of avocado-themed treats during their stay.

Capitalising on the popularity of the beloved green fruit, Booking.com chose this location for its money-can't-buy view and experience. It enabled them to showcase the wide range of homes, apartments and other unique places to stay available on the site.