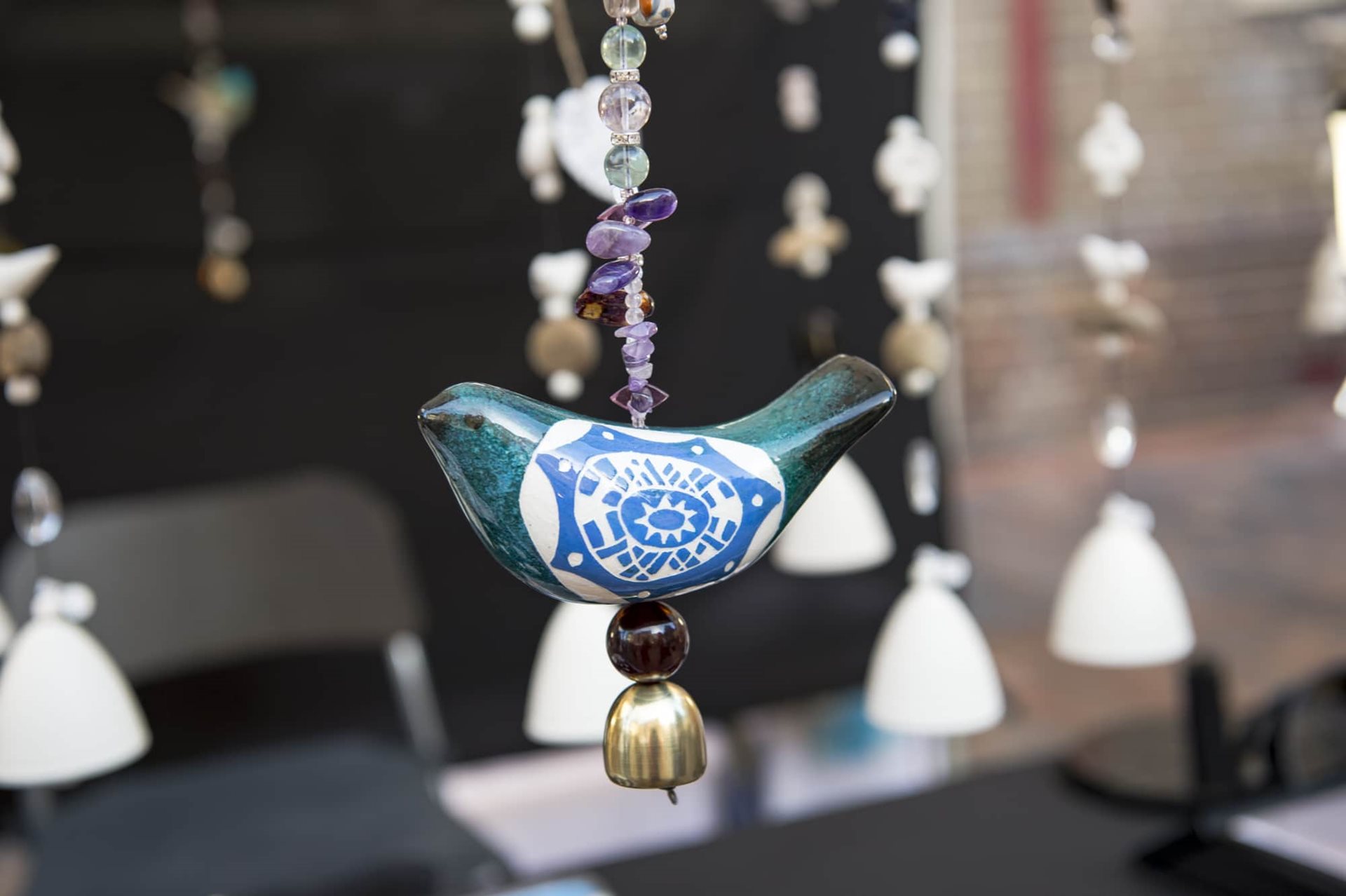 High quality handmade ceramics, homewares and accessories.
Birds, Bells and Blooms specialises in quality creations inspired by the beauty, light, love and sacred feminine in all of us, which its owner trusts has the power to heal. 

Find handmade ceramic bird wall hangings featuring silk thread layered with semi-precious stones, fresh water pearls, Swarovski crystals and bells that resonate with your chakras. Ceramic bowls and platters of varied and generous dimensions are decorated with captivating images, patterns and textures. 

There are also silky pillowcases of the purest quality, offering the perfect place to rest your head. Or treat yourself to a luxurious hair turban—gentle and lightweight, the ultra-fine bamboo fibres wick moisture from wet hair, reducing friction while smoothing and calming your tresses. 
Birds, Bells and Blooms invites you to heighten your energy and delight your senses.
@TheRocks.Models.Market.MarketStallViewModel