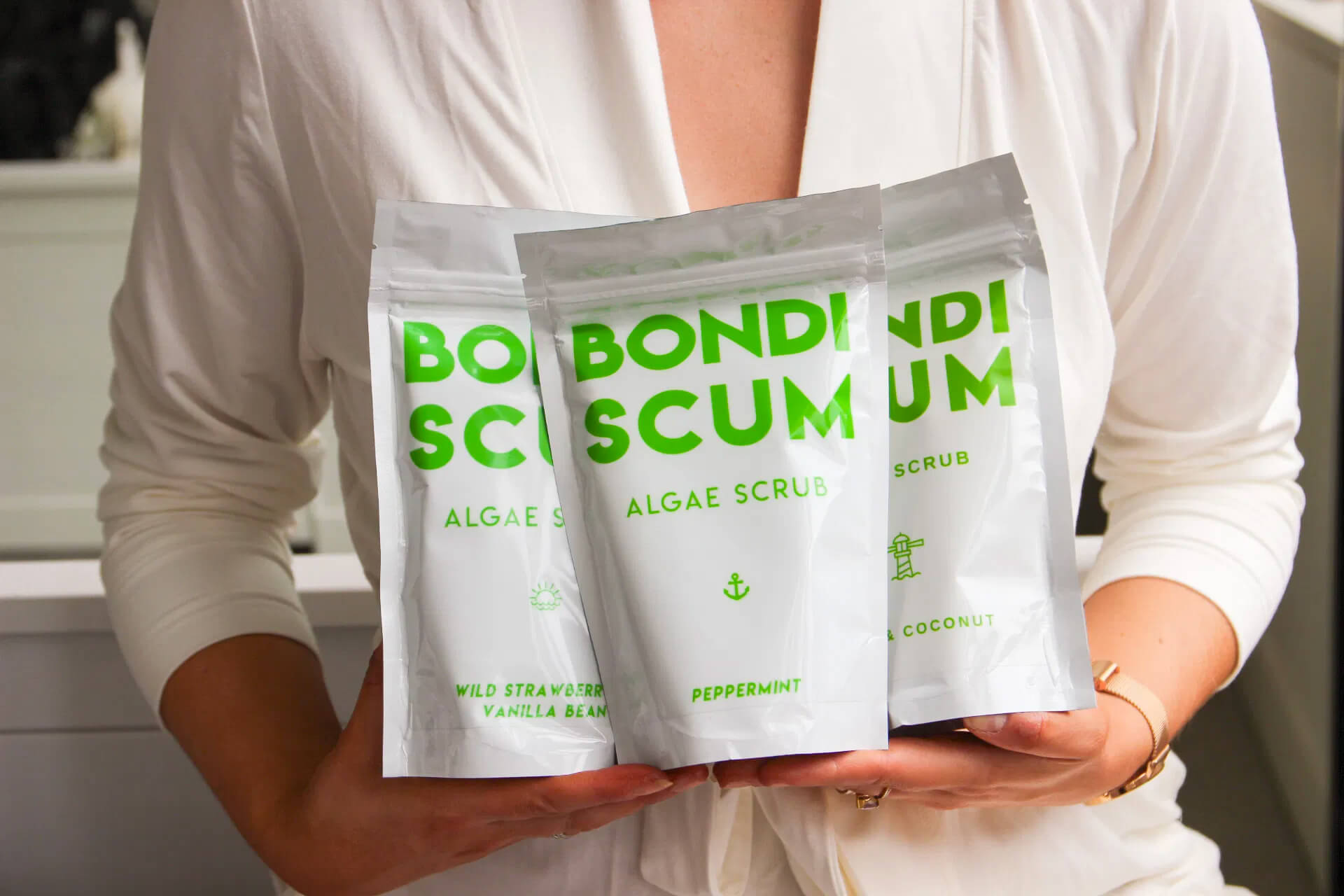 Face and body scrub made using ocean algae (no it's not slimy and yes it makes your skin feel amazing!).
In 2015, Jack and Jaqueline traded the cold, damp of England for the sunshine and sea of Bondi Beach, Sydney. Jaqueline, a lifetime sufferer of eczema, quickly found that the beach lifestyle made her skin look and feel amazing.
One day at the beach, Jack wondered if he could capture the skincare benefits of the sea to use year round. That's when he discovered the incredible benefits of ocean algae and created Bondi Scum skincare.
Meet Jaq and Jack and sample their range of healing body and face scrubs and lip balms at The Rocks Markets.
@TheRocks.Models.Market.MarketStallViewModel