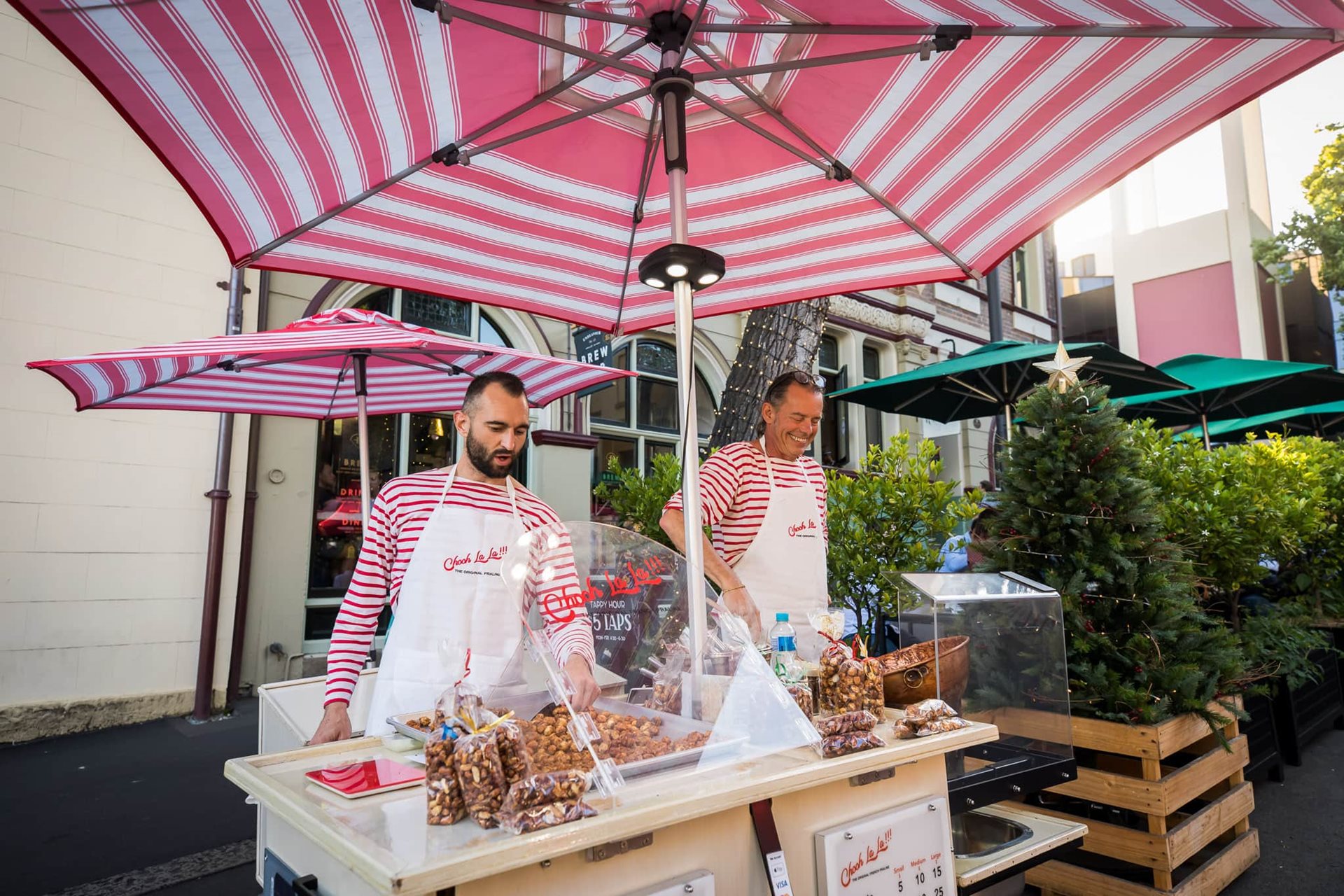 A French delight cooked on-site; as fun to watch as it is to devour.
Chooh La La merges a 400-year-old French recipe with the best in Australian produce. Perfect praline meets almonds, peanuts (or, as they say en français, 'chouchou'), macadamias and more for a crunchy, crumbly and warm delight.
 
The French artisan craft behind these tasty creations is a joy to watch. Every bite is made on-site, all the better with an audience.
 
Using all natural ingredients and made without oils, these flavoursome creations are vegan and gluten-free.