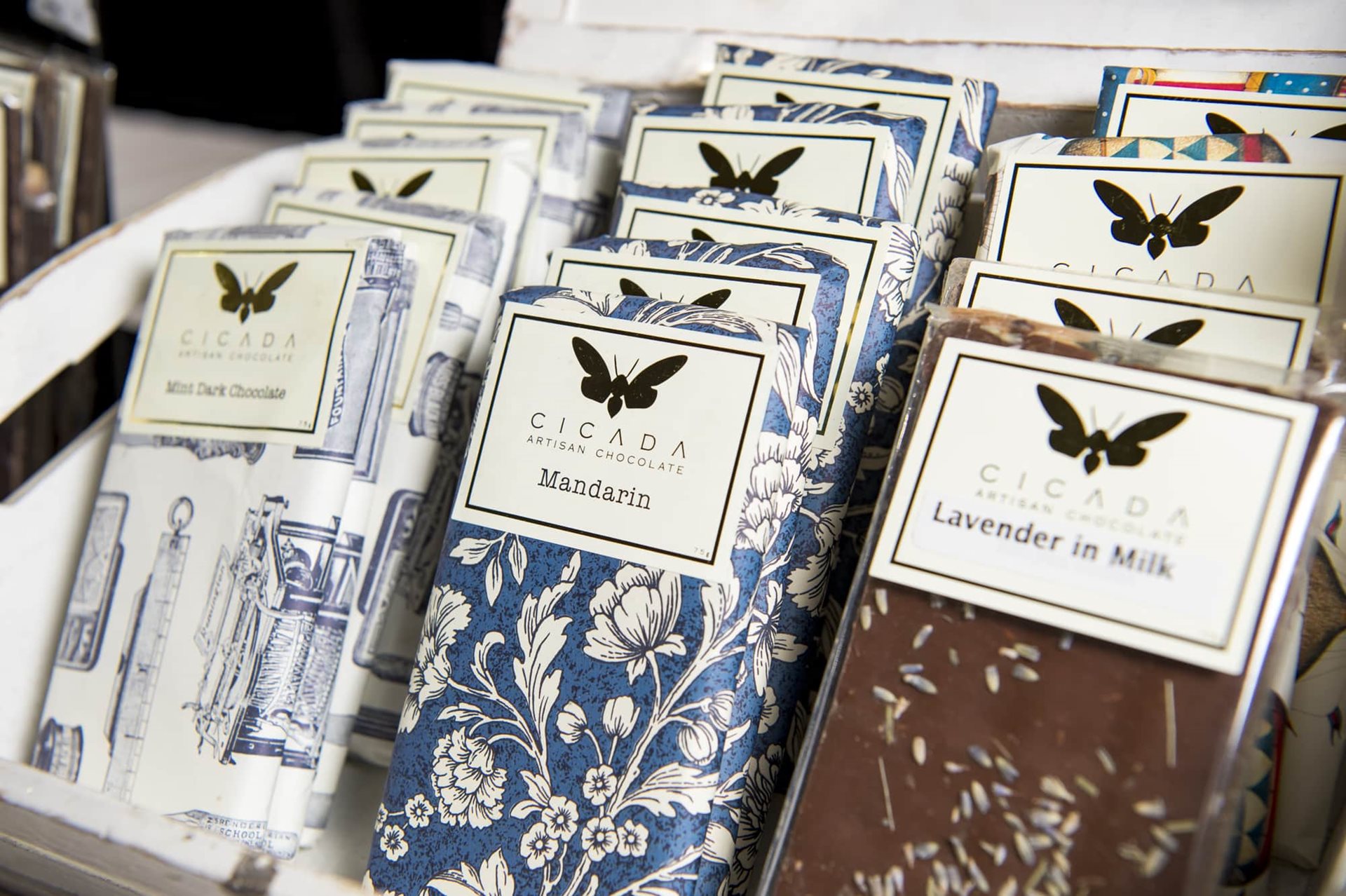 Australian bean-to-bar chocolate maker creating quality, handmade, additive-free chocolate.
Inspired by the slow food movement and a belief in ethically-sourced produce, Cicada Chocolate was created to make delicious chocolate without all of the additives and nasty bits. 

The idea is simple – to make really, really good chocolate by sourcing their own cacao beans from plantations around the world and roasting, cracking, winnowing and refining the beans into a chocolate bar. Cicada prefers not to use many ingredients in their chocolate, instead relying on the natural superiority of favour in their beans and their methods of extracting this flavour.