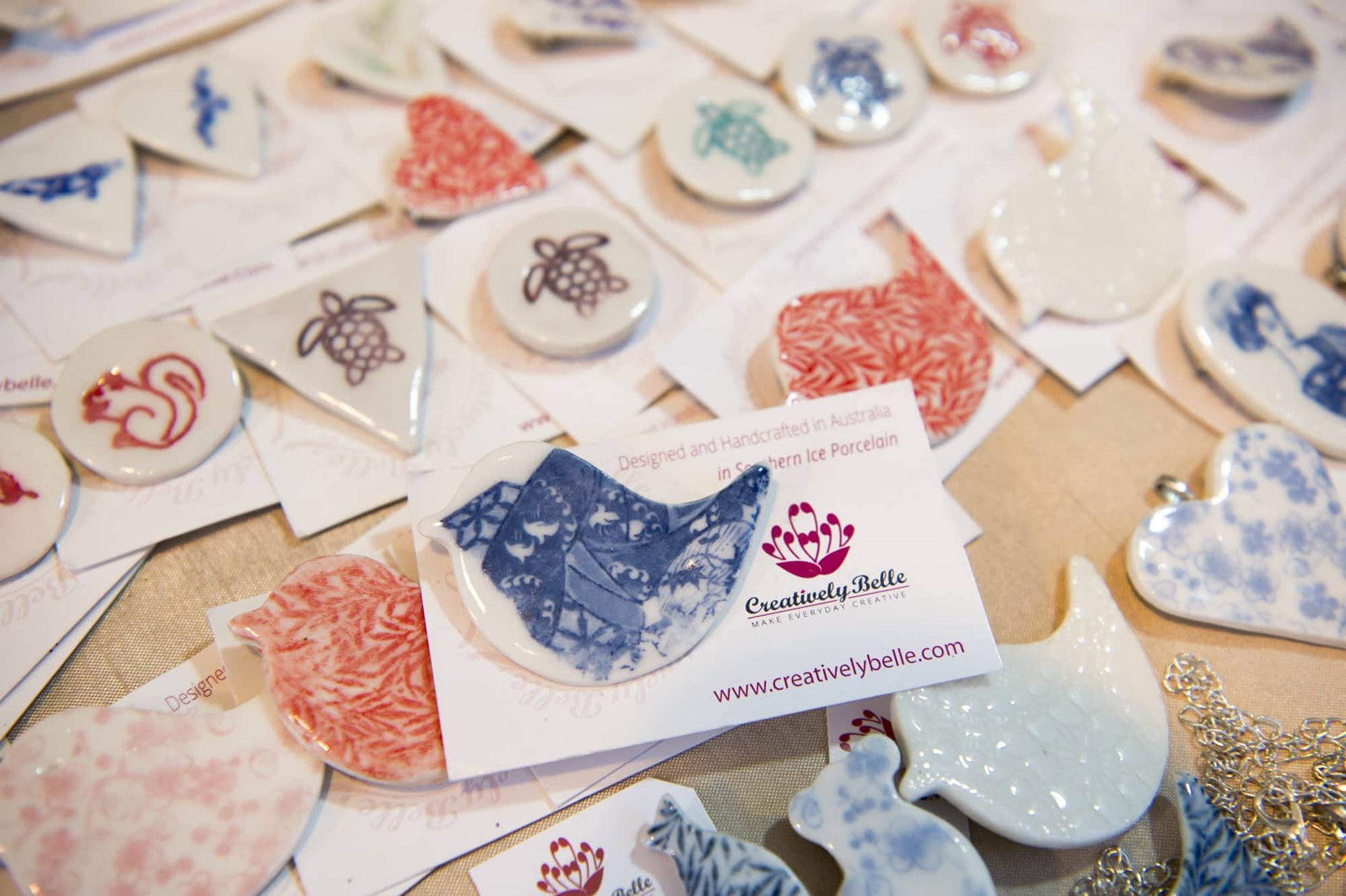 Artisan handcrafted jewllery using a range of interesting materials made right here in Sydney.
Creatively Belle is the creative outlet for Sydney-sider Belinda Stinson with artisan handmade jewellery including necklaces, earrings, brooches and bracelets. Belinda loves working with tactile and interesting materials including Australia's finest porcelain, Southern Ice Porcelain, freshwater pearls and artisan lamp work glass. 

Belinda's jewellery makes ideal gifts and comes in beautiful gift bags with cards explaining that each piece is crafted here in Australia.