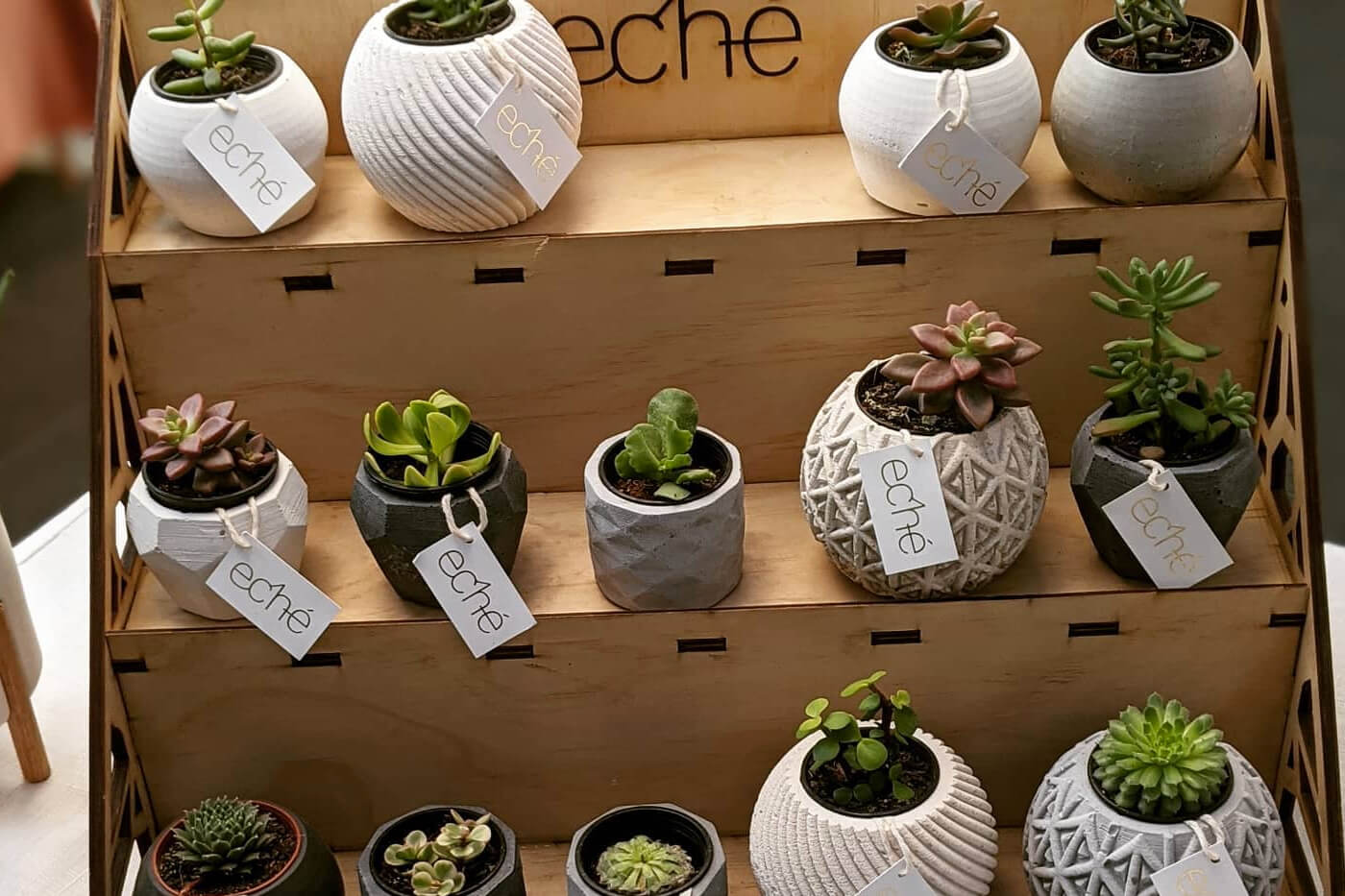 Handcrafted pots paired with exotic houseplants, shrubs & cacti.
Eché is a small Canberra-based business that celebrates the beauty that houseplants can add to interior design. They handcraft small batches of charming plantware and pots and pair them with succulents, cacti and exotic house plants.
Add a little life and colour to your home with a handmade piece from Eché Pots.