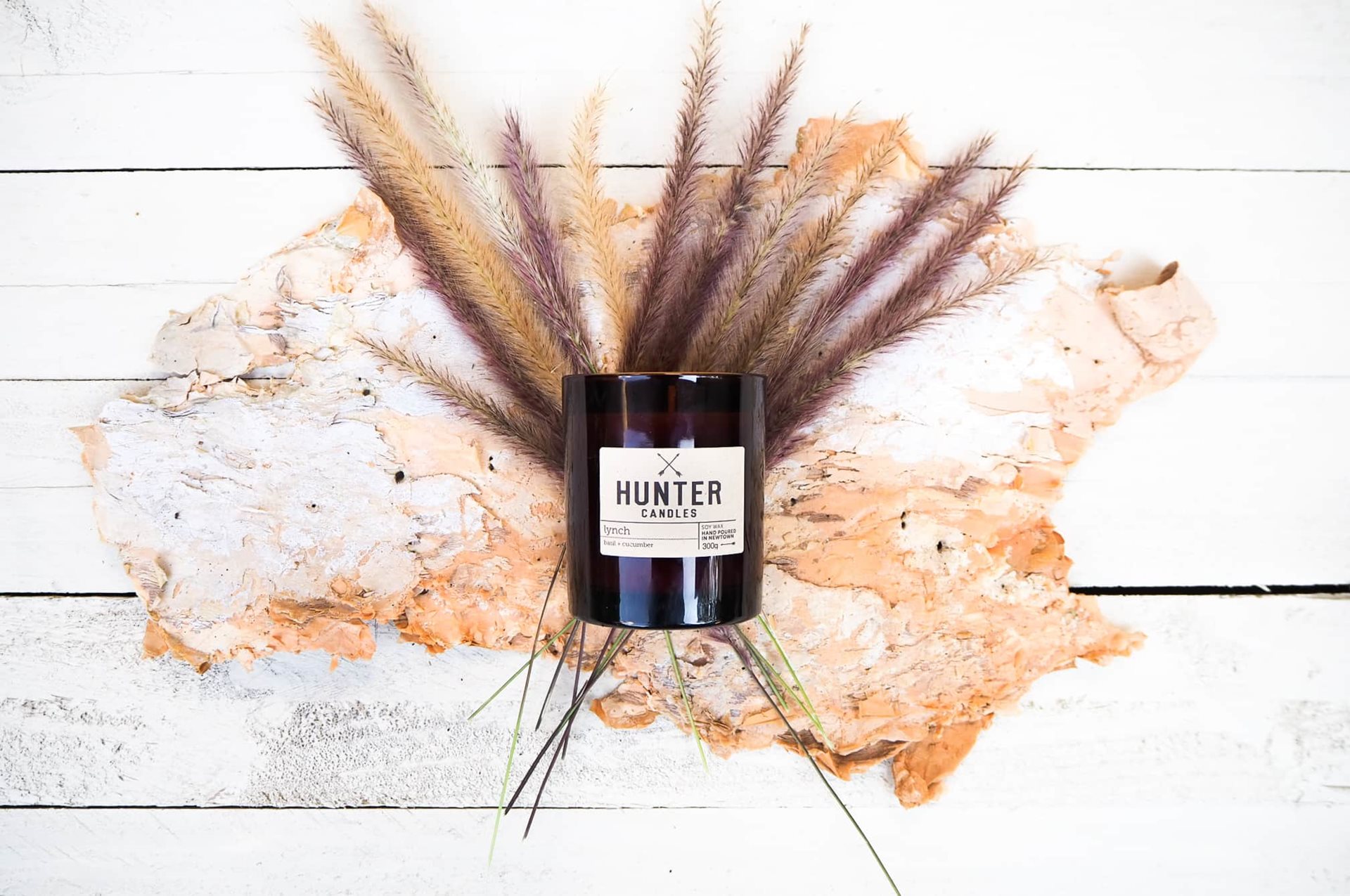 Handmade eco-friendly candles inspired by the natural surroundings, art-filled streets of Newtown.
Hunter Candles are a local, hand made business from Newtown, Sydney. We draw our inspiration from the natural surroundings of our suburb, the art-filled streets and importantly, from the people who influence our life with their love and creativity. Each scent has its own personality, and is individually curated to match the mentor that inspired it. Our vibe is clean, earthy and simple. We endeavour to provide a candle that fills your space with a gentle and earthy scent, which is also attractive within your home. 

Our materials are cotton wicks, and cardboard packaging. Our packaging is Australian made, using 80% recycled materials. We pick our signature magnolia leaves for each Hunter Candle from the trees of Newtown and attach them to our hand made bows. Our glassware is of the utmost quality, chosen for reusability. We like to grow cuttings in ours. 

Our soy candles are hand poured using Ecosoya wax, which is biodegradable and free from pesticides. They are palm oil free, contain no genetically modified material or petroleum, and are manufactured using pure soy beans. Our candles use full fragrance, which is non-toxic, containing no petrochemicals, phthalates or parabens.