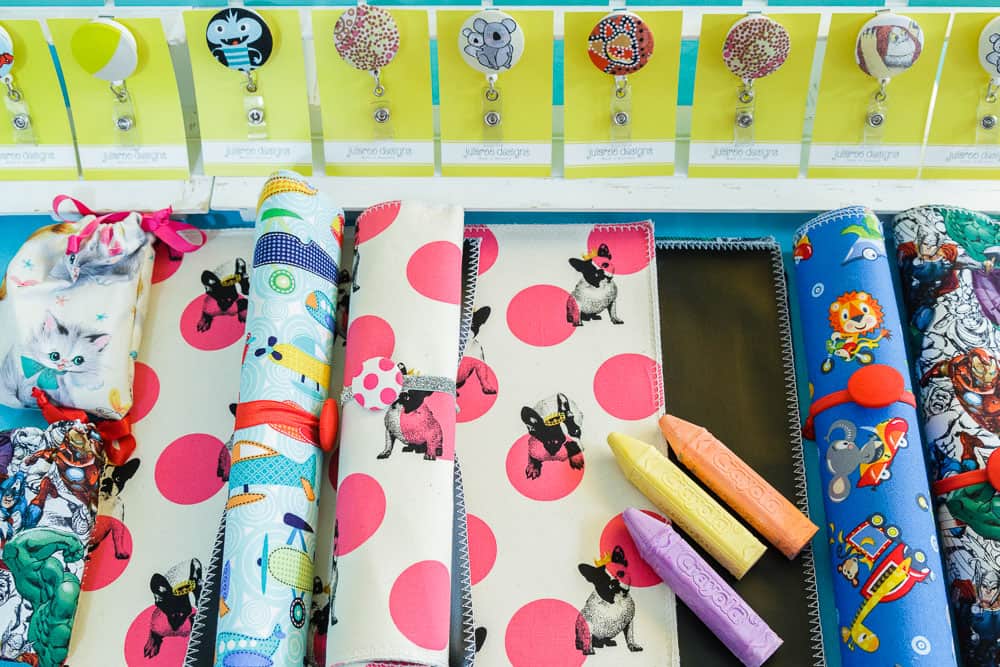 Quirky and fun handmade accessories including jewellery, chalkboard mats and office badge reels.
Jularoo Designs is an Australian store specialising in travel chalkboard mats for creative kids, funky office ID badge reels, gorgeous fabric magnets, and unique coin purses and clutches.

All of their products are handmade in South Coogee using hard-to-find fabrics sourced from the best designers around the world.