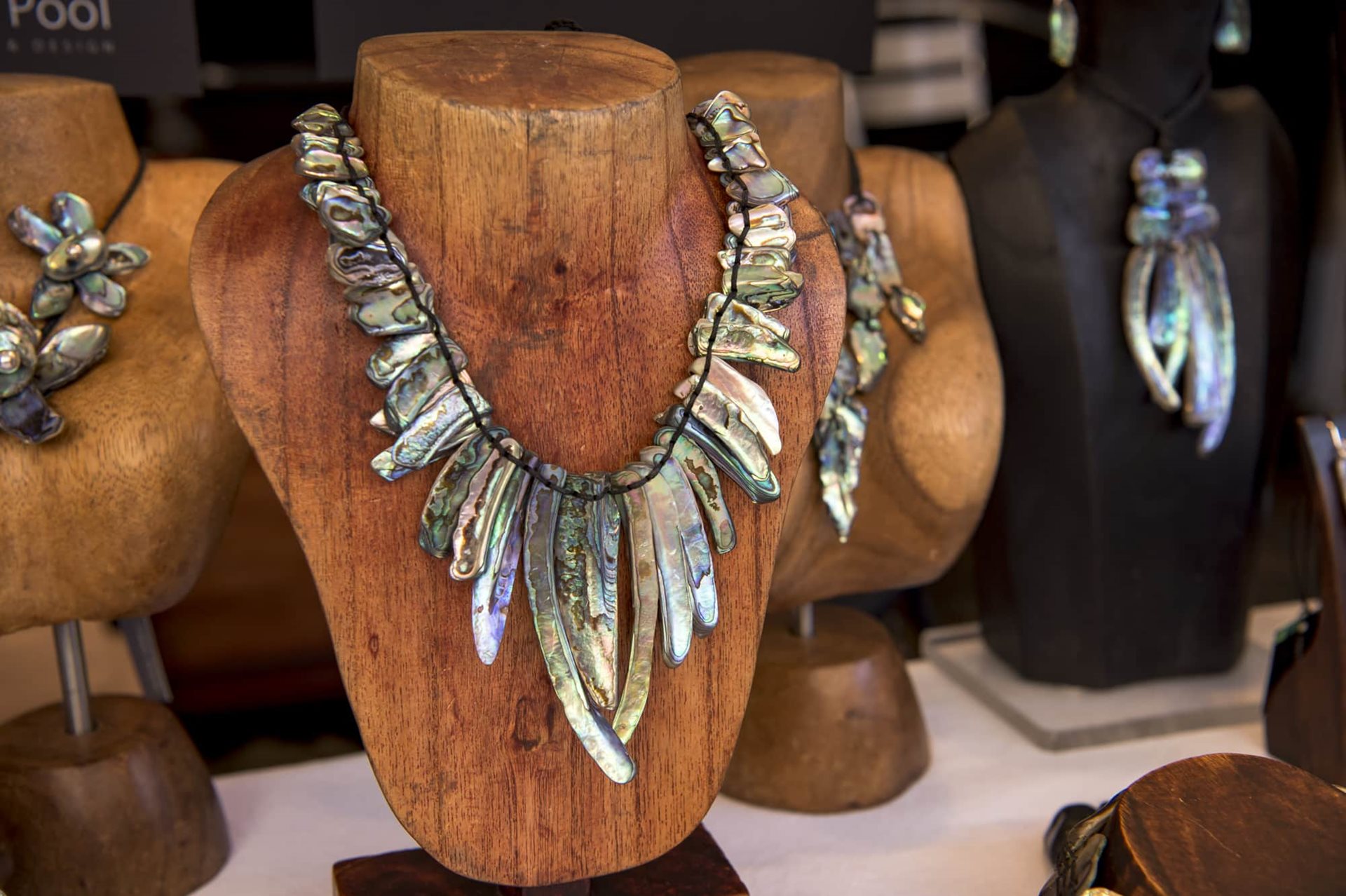 Market Stall
Libby Pool Jewellery & Design
Beautiful handmade jewellery crafted from sustainably sourced paua shells.
Working as a designer for more than a decade, Libby Pool crafts exquisite paua shell jewellery crafted from the sustainably sourced paua shells from the clean, crisp waters surrounding New Zealand. Each handmade piece is totally unique and one-of-a-kind. 

Alternatively known as abalone in the USA and Australia, and as ormer in the UK, paua is widely used by the New Zealand Maori in traditional and contemporary arts and crafts. Libby's inspired designs attract clients from all over the world and are available here now.