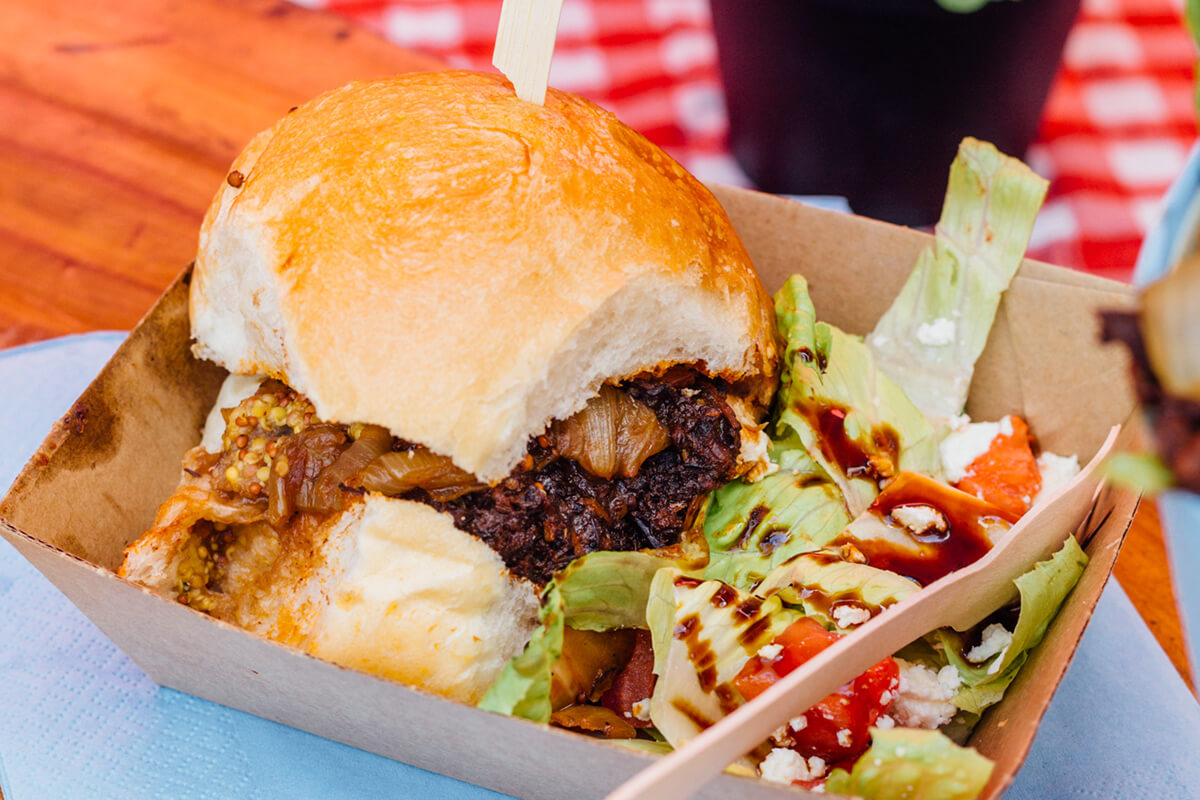 Market Stall
Marinated Lamb
Is this the best slow cooked lamb in Sydney? You be the judge.
Marinated Lamb don't have a fancy name or a flashy market stall. But what they do have is the most delicious, tender lamb in the southern hemisphere. Seriously!
These guys take their time, marinating their lamb for three full days in a secret mix of herbs and spices. They then cook it low and slow for 10 full hours until it's practically melting. Order it in a bamboo cone with feta, salad and sauce or as a burger and get ready to drool!