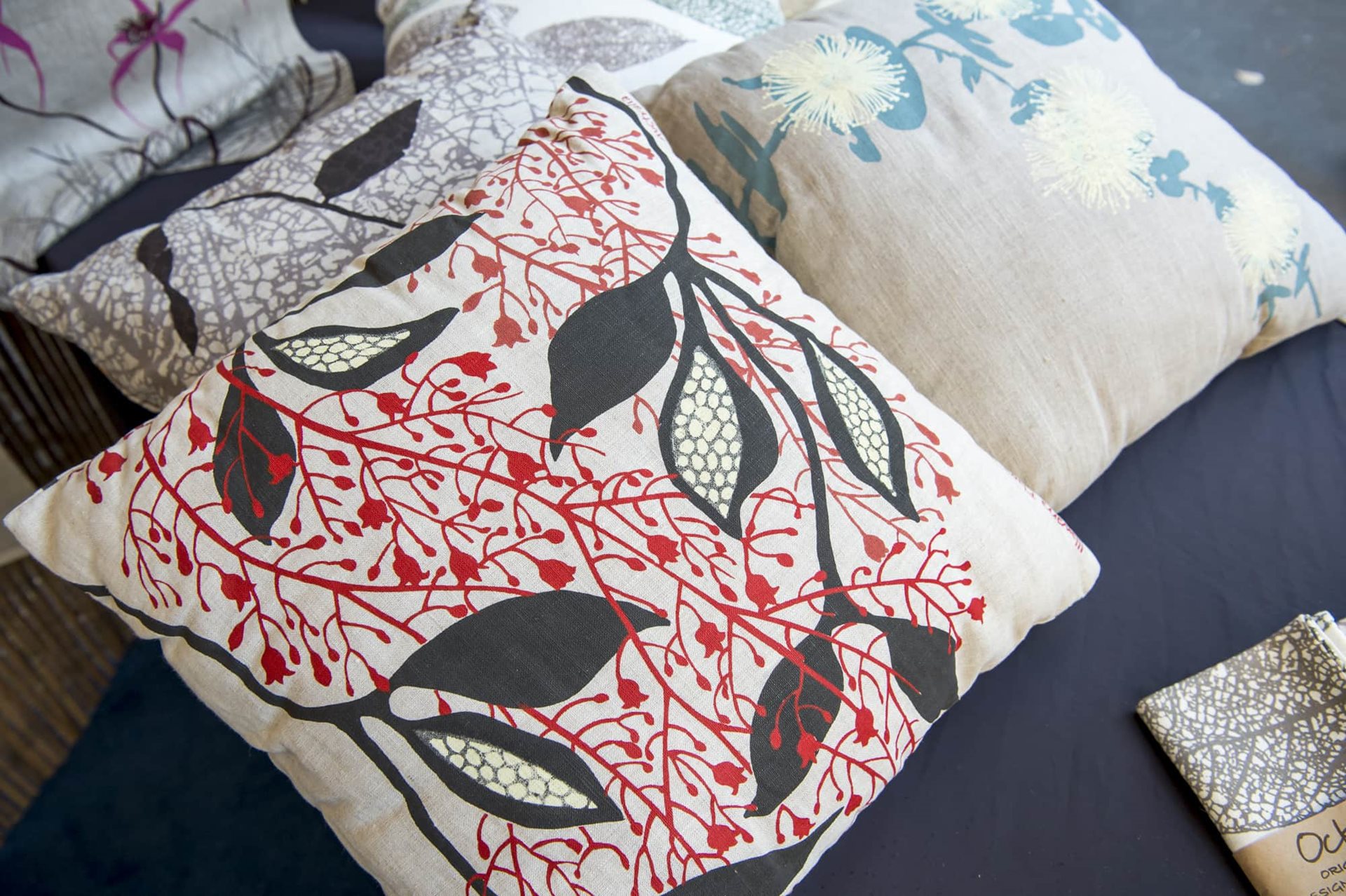 Handprinted homewares and women's fashion made from local and imported fabrics.
Ockapella Handprints specialises in screen-printed fabric homewares and women's fashions, featuring original designs that draw inspiration from Australian flora.  

With a strong commitment to local manufacturing and low-tech artisanal hand skills, most of their designs originate from drawing without any digital intervention.
 
All printing is done by Ockapella Handprints in Berry, NSW.
@TheRocks.Models.Market.MarketStallViewModel