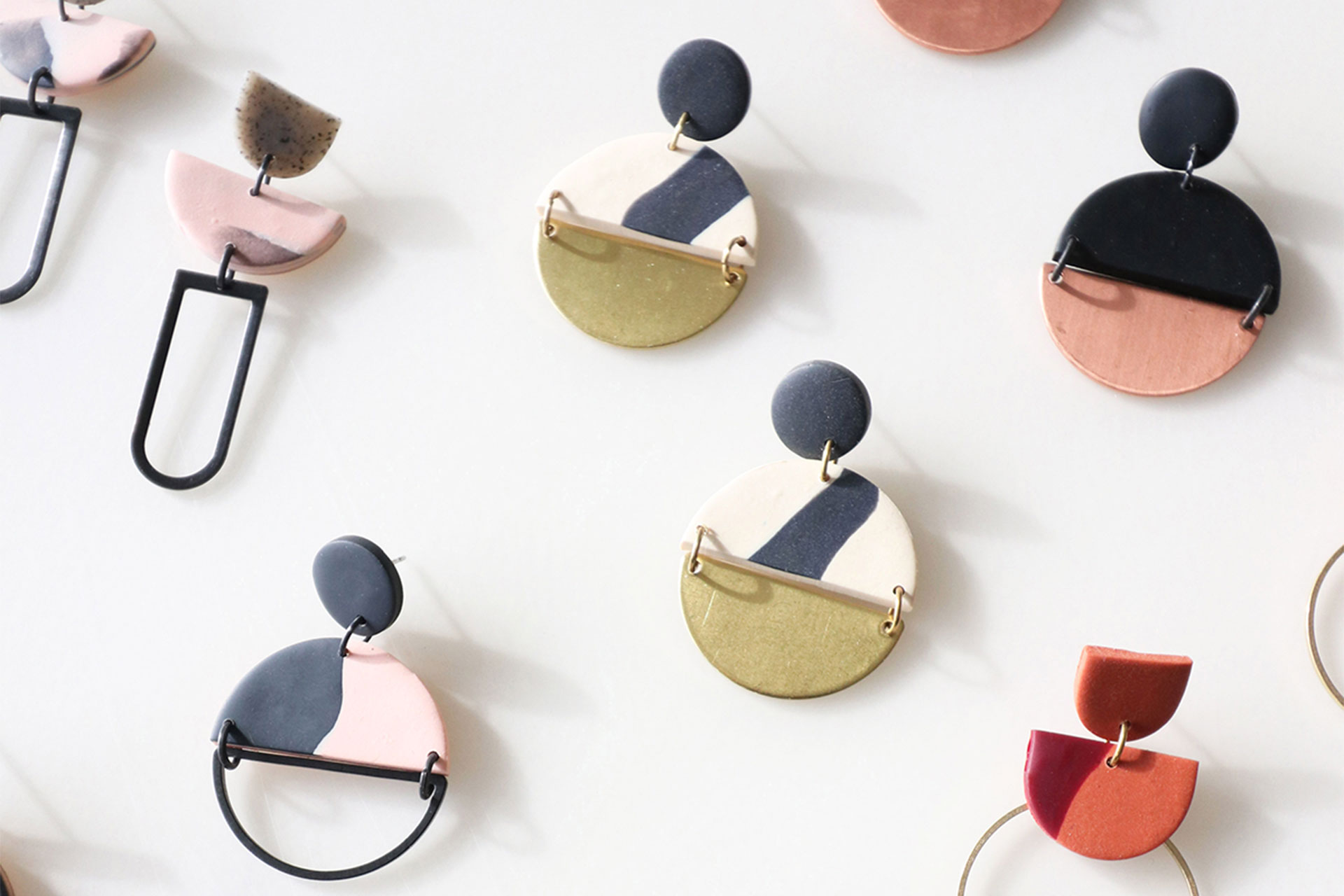 A diverse mix of handcrafted geometric jewellery pieces.
Oria Studio is a jewellery label by Australian designer Sylvia Xanthos. You'll find geometric jewellery from polymer clay, combined with brass, copper, wood, leather and other natural media. Each piece is carefully hand crafted in her Sydney studio. 

A diverse mix of styles, yet timeless and with a clean and simple aesthetic as the common thread. The Oria muse is a minimalist yet eclectic and quirky, feminine yet bold, with a touch of eccentricity in her personal style. 

A huge focus for Oria Studio pieces is quality, using self-taught techniques the earring posts are baked into the clay to ensure they never come unstuck. All pieces are smoothed prior to baking so there is no need for sanding, and the pieces stay matte the way they did the day they were made.