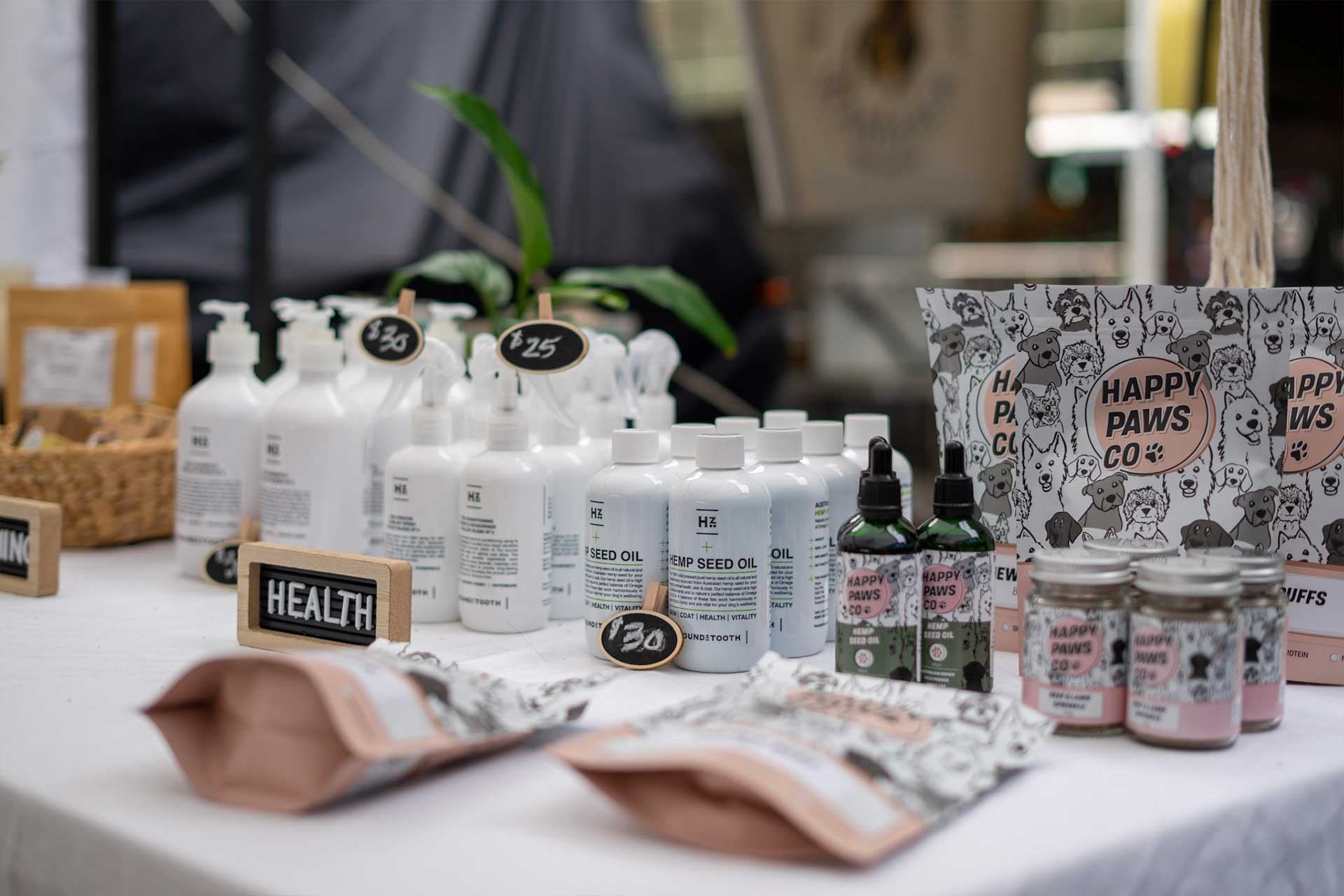 Market Stall
Rex & Co. Pet Shop
Everything your doggo needs, from leashes and treats to collars and poop bags.
Years ago, two local legends, Patrick & Brooklyn, fostered an Australian Kelpie called Rex. The little fella was having a blast at the beach when he decided to chew through his brand new leash. 
Rex's mum asked a friend where she should grab a new leash and she hesitated - at that moment, the idea for Rex & Co was born. Premium, locally made dog treats, leashes, toys and accessories at a reasonable price - available for purchase online or at the local Rocks Markets. Easy!