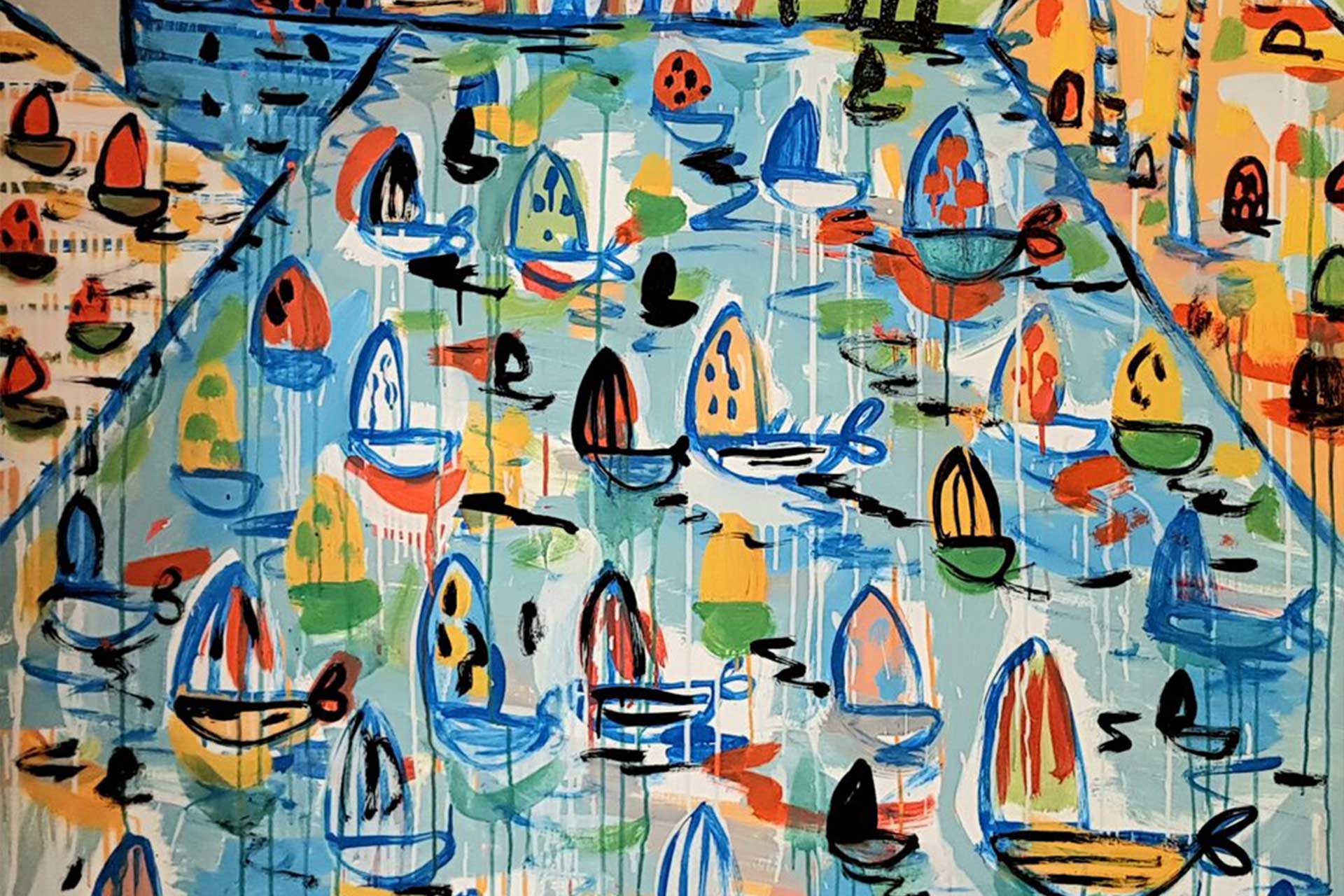 Experience the bold and exuberant figurative abstract art of this Sydney local.
Yosi Messiah is an Israel-born Sydney artist who's won several awards for his vibrant and energetic abstract art. His work is characterised by a striking and bold colour palette, a collection of unique characters and a fast, free style that bursts with life. 
His works are exhibited in luxury hotels and art galleries around the world, but you don't have to check in to check out his work. Find him at The Rocks Markets and experience his collection in person.