Offer
6HEAD's Truffle Season Menu
In celebration of Australian truffle season, the 6HEAD chefs have carefully created a decadent truffle menu just for you. For a limited time only.
For foodies and restauranteurs, the annual Australian truffle season is akin to the festive season. It's a time of exceptional food and coming together to celebrate, and it is officially in full swing once again this year. 
Here's a little more about what truffle season entails in Australia, why we love it so much, and how 6Head are celebrating this year. 
What is truffle season?
The Australian black truffle is the same species as the European black winter truffle, and is also known as the Périgord truffle. They are one to three inches in size, and typically become perfectly ripe within 24 to 48 hours of being unearthed. 
Truffle season occurs in Australia every winter, typically from July to late August, but this year the season has hit sooner. 
Due to the difficulty in cultivating truffles, their rarity, and indescribable flavours, truffles are extremely highly sought after here in Australia and around the world. For the few months where they are more easily available, the country celebrates with truffle tasting sessions, festivals, hunts, and special dinners. 
Of course, as one of Sydney's premier fine dining restaurants, 6HEAD is also marking the occasion. 
How 6HEAD are celebrating the season 
As the winter harvest begins and 6HEAD celebrates the season's most beloved ingredient, 6HEAD chefs get together to curate a menu dedicated to truffles and everything they have to offer. 
There are two main courses to choose from. Try a Braised Beef & Truffle Pie for the ultimate winter warmer dish, or opt for the Fresh Bucatini Cacio Pepe, a richly delicious pasta dish that lets the truffle flavours and aromas shine. 
Additionally, you can choose any steak from the menu and add both fresh truffle and truffle butter to further uplift your meal. 
A side of truffle chips is also available for those who want to complement their truffle main with more of this exquisite ingredient, or for those who wish to experience it without ordering a full main. 
And to prove the truffle truly does go with everything, the 6HEAD chefs have created the perfect sweet ending to your meal – a truffle choux & mousse, with pistachio sponge, chocolate soil, a dark chocolate and caramel sauce, an oakwood diplomat cream and fresh truffle. 
Make your booking at 6HEAD today.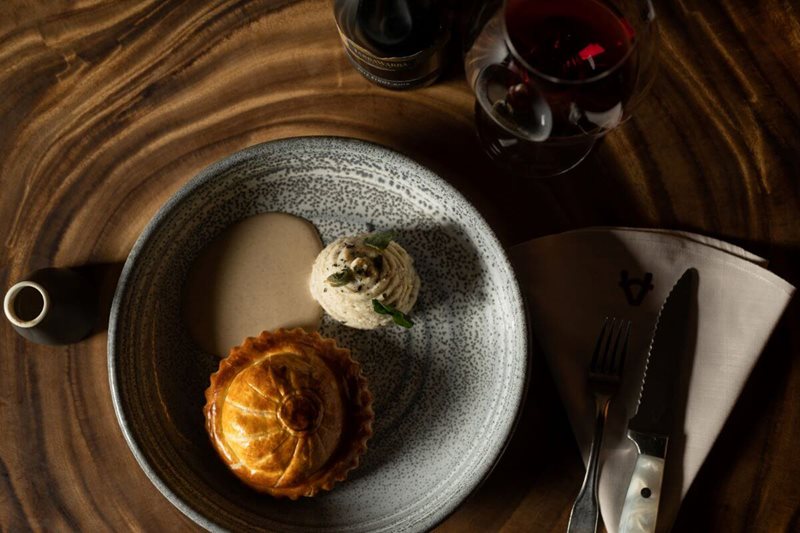 ---
Valid Dates
From June 29th, 2022 until the Australian truffle season ends.
Where
Bay 10 & 11, Campbells Stores
7-27 Circular Quay West
The Rocks
Get directions