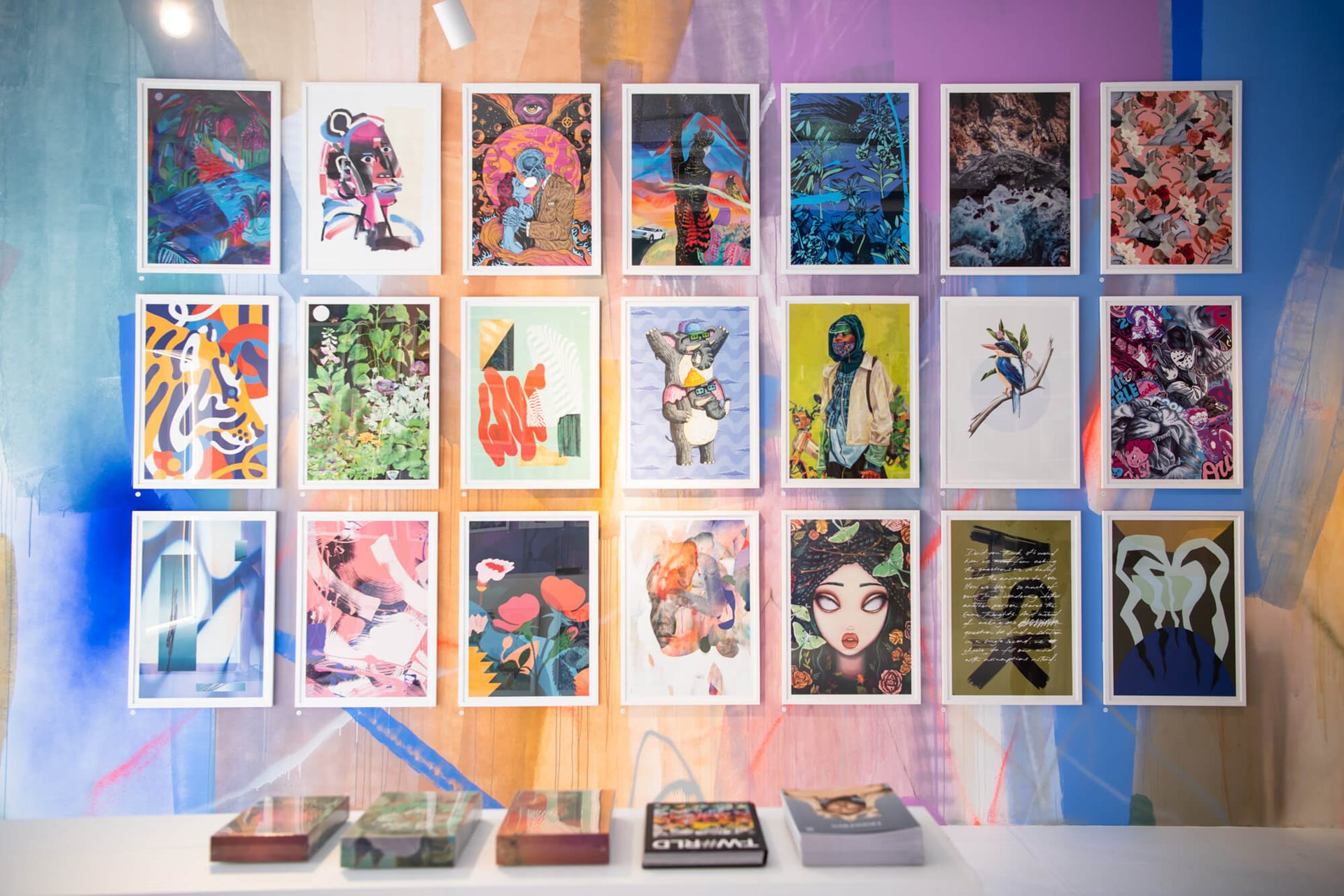 View gallery
Beautify your space with limited edition art and make the world a better place at this limited time pop up shop in The Rocks. One third of all profits go to charity.
Art Aid gives you the chance to buy beautiful art and make a difference in the world at the same time. They sell limited edition works from some of the world's most forward thinking artists with at least a third of the profits going to your choice of one of 12 charities. 
And for a limited time they're hosting a pop up art gallery in The Rocks.
Drop in soon to shop works from exciting and forward-thinking local and international contemporary artists, including David Meggs, Billy Zammit, E.L.K, Justine McAllister and many more. You can also check out their website to browse and purchase from their collection online. 
Art Aid's selection of partner charities include organisations making a real positive difference and addressing some of the world's most pressing humanitarian and ecological issues. Some of Art Aid's partner charities and their causes include:
All Together Now: Fighting racism by keeping mainstream media honest, educating Australians and countering far-right extremism. 
Asylum Seekers Centre: Providing practical and personal support for people living in the community who are seeking asylum.
Barefoot College International: Equipping impoverished women with training and equipment enabling them to become solar engineers.
Batyr: Providing early intervention and preventative education programmes to help young people struggling with mental health and suicide. 
Hagar: Ending human trafficking, slavery and abuse and healing affected communities.
Halfcut: Protecting and regenerating the planet's forests and protecting Traditional Owners' land rights. 
Indigenous Literacy Foundation: Supplying books and empowering First Nations Peoples to write and illustrate in their own language.
Doctors Without Borders: Delivering emergency aid to people affected by armed conflict, natural and man-made disasters, epidemics, and the absence of healthcare. 
Minus 18: Championing inclusion for LGBTQIA+ young people and advocating for an Australia where everyone can feel safe, empowered and supported.
Morocco Animal Aid: Rescuing, rehabilitating and re-housing at risk animals in the Moroccan city of Agadir.
Save the Children: Reaching vulnerable children in 117 countries to champion their rights, give them a healthy start in life and grant them the opportunity to have an education.
Visit this limited time pop up store before it's gone to beautify your home while making the world a better place.