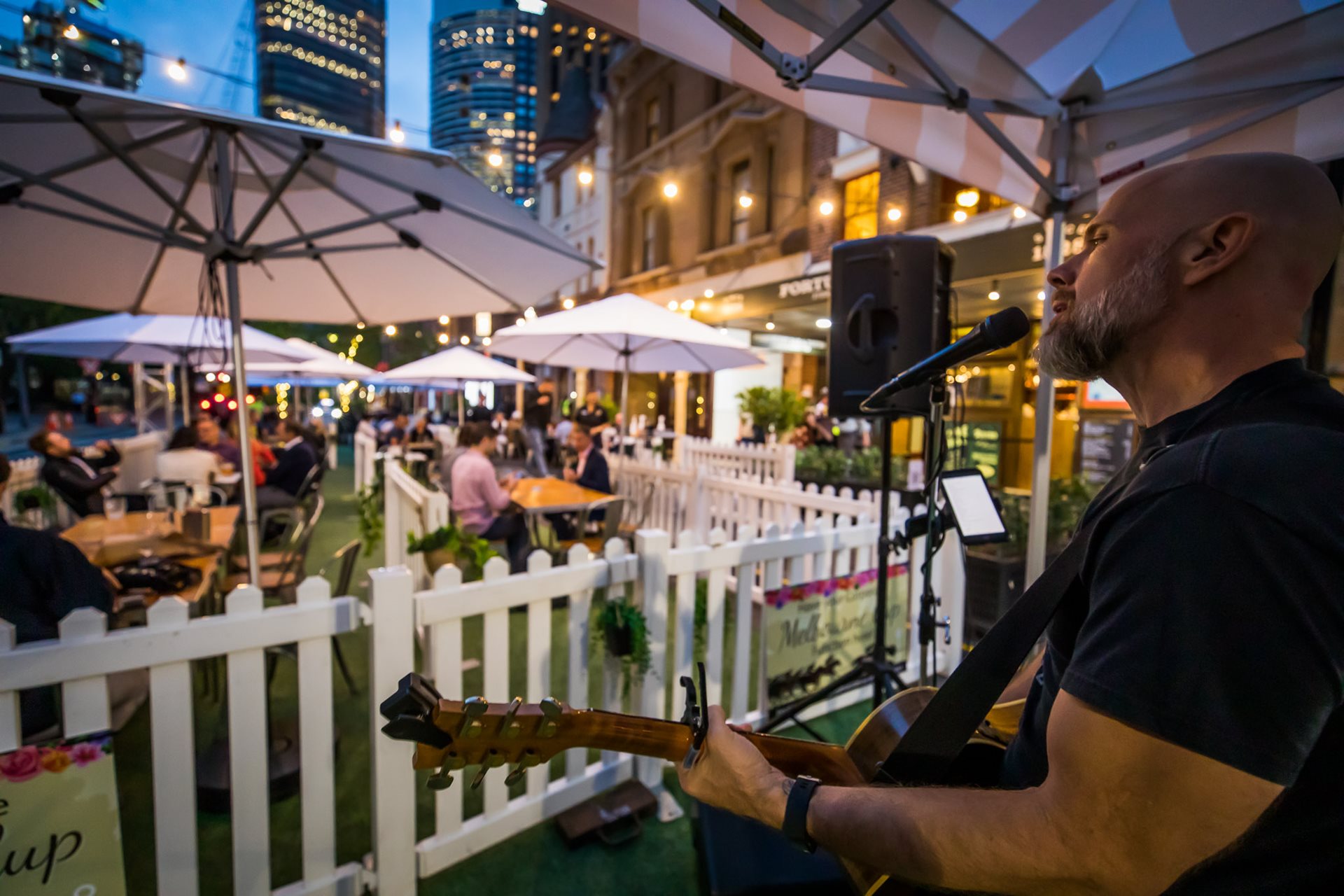 GO LOCAL
Dine & Discover
Dine & Discover has been extended! Get out and about in The Rocks and use your vouchers at our many COVID Safe dining, arts and attractions.
Get out and about, go local and support dining, arts and tourism with vouchers in your back pocket. Four vouchers, worth $25 each are available for eating at cafes, restaurants, pubs, or visiting museums, attractions and more.
How does Dine & Discover NSW work?
Every NSW resident aged 18 and over will be eligible for 4 $25 vouchers worth $100 in total. The vouchers can be used at participating NSW businesses who are registered as COVID safe.
The vouchers will be divided into two categories:
Two $25 vouchers to be used for takeaway* or dining in at restaurants, cafes, bars, pubs and clubs, available to redeem 7 days a week, including public holidays until 31 August 2021.
Two $25 vouchers to be used for entertainment and recreation, including cultural institutions, live music, and arts venues, available 7 days a week, including public holidays
* The NSW Government has recently announced that Dine NSW Vouchers can now be used for delivery and takeaway from currently registered and eligible Dine NSW businesses during the stay-at-home order in Greater Sydney. Delivery direct to the home by the restaurant or café is recommended. Food may be picked up by customers from the venue but check-in with the NSW Government QR code is required. Dine NSW Vouchers cannot be redeemed for takeaway using third-party delivery platforms. 
Apply for the vouchers / Get free stuff
To participate in Dine & Discover NSW, you must have a MyServiceNSW account.
You can download the Service NSW app now and register for a MyServiceNSW account ahead of the vouchers becoming available.

Find out more and claim your vouchers today
Where can I claim one of my vouchers at?
Dine & Discover NSW
Be the first to find out where you can use your Dine & Discover NSW vouchers and to find out about other exciting events and offers at The Rocks.