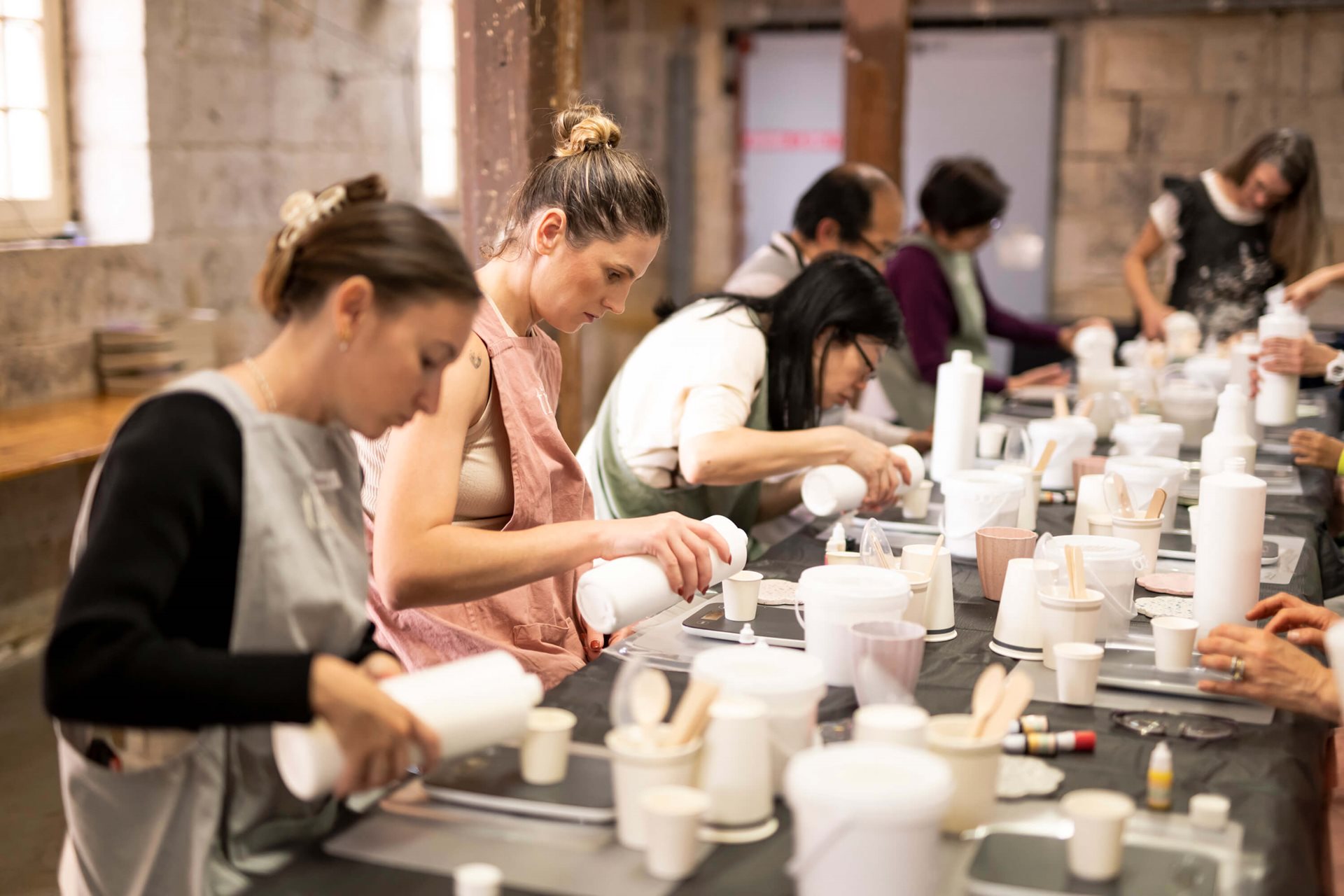 WORKSHOP SERIES
Meet the Makers Workshops at The Rocks Markets
Deepen your experience of The Rocks Markets and Meet The Makers, with this series of engaging workshops.
The Rocks Markerts workshops offer a unique opportunity to hear from the passionate artisan makers themselves and get hands-on experience in creating your very own item. From mediation to floral arrangements, there's a workshop for every interest and skill level.
Discover the techniques, stories and inspiration behind each maker's craft and gain a deeper appreciation for the time and skill that goes into creating their unique pieces. Not only will you walk away with a one-of-a-kind creation, but also with a newfound appreciation for the artistry and creativity that makes The Rocks Markets a truly special place.
Don't miss out on this opportunity to meet the makers and get hands-on with your own creativity.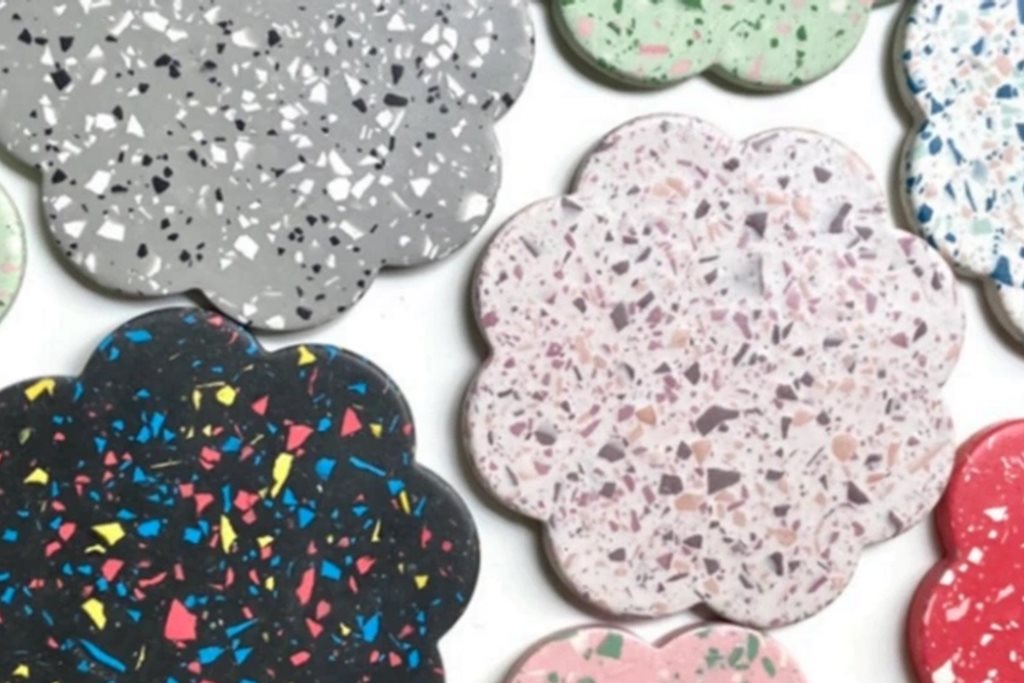 Terrazzo Workshop with Store Trésor
Sat 10 June
Join Claire from Store Trésor, as she guides you to create your own resin terrazzo coaster set. In this hands-on session, you will create your own coasters and learn the whole process from designing, mixing pigment to resin, casting, sanding and sealing.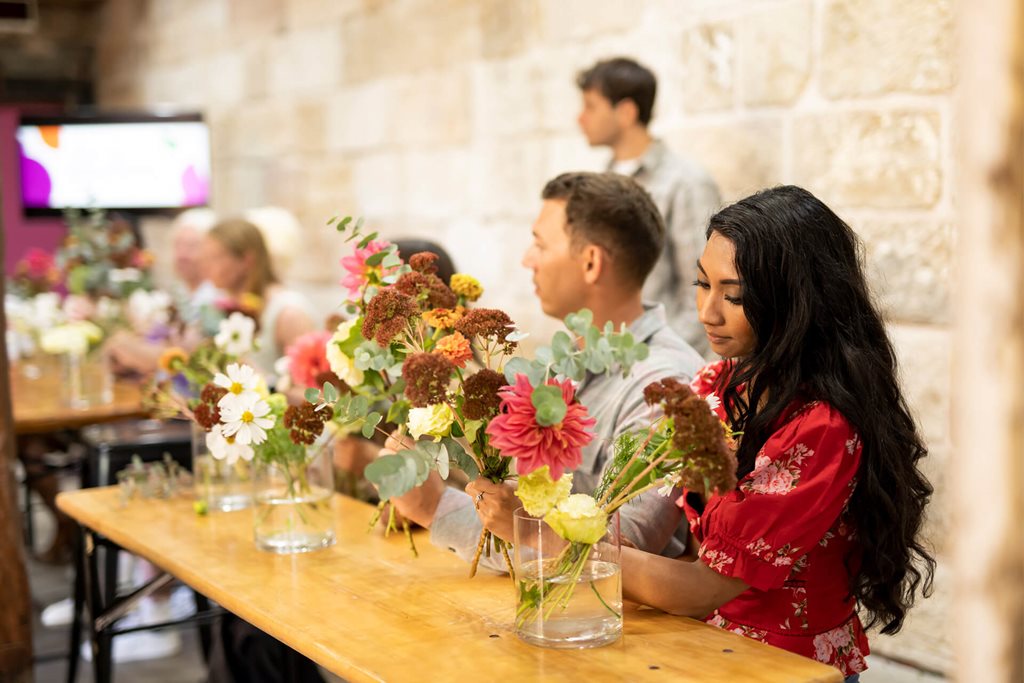 Flower Bouquet Making Workshop at The Rocks Markets
Sat 24 Jun, Sat 8 Jul, Sat 19 Aug
Spend a perfect morning with Kris Mckee Floral Design and learn the basics of constructing a beautiful bouquet of flowers in this Sydney floral arranging class. In this beginner-friendly class, you'll be led by florist Kris in the technique of arranging seasonal flowers into a bouquet that you can keep for yourself or gift to a loved one. Learn how to select flowers and gain an understanding of what specific preparation is needed to ensure they are long-lasting.
Never miss out on events
Get updates on the latest events from The Rocks.