JUNE AMPLIFY: Events Industry Recovery Inspiration
Find out what's happening in The Rocks and Darling Harbour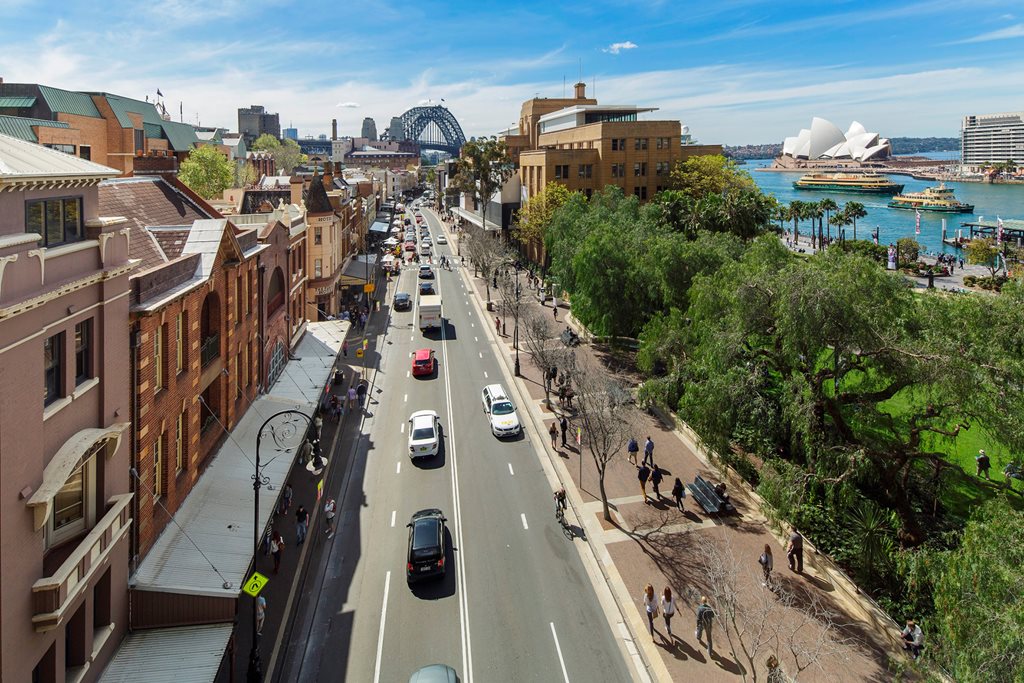 It's been a challenging start to 2020 that none of us saw coming. Yet, we are optimistic about gradually bringing our beautiful precincts back to life. In this edition of Amplify, we bring you news about how The Rocks and Darling Harbour are adapting during this time of huge change as well as details of how we are supporting the events industry to get back to business.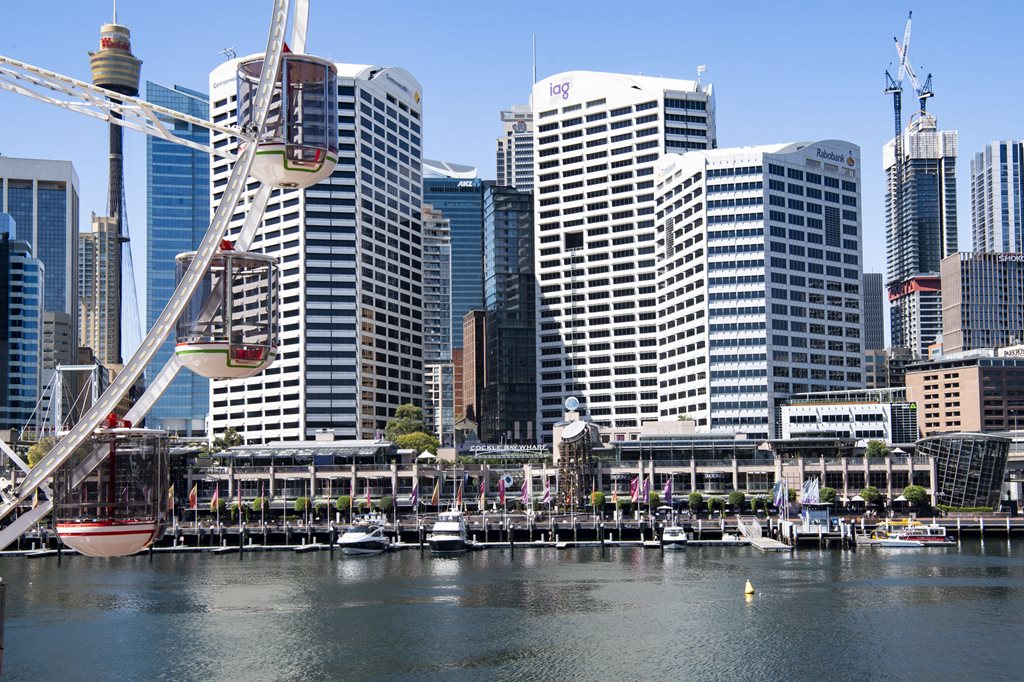 Facilitating Events Industry Recovery
Like so many others, we have been working from home, strategising for our re-emergence into the world, and preparing for a staged re-energising of our precincts. We've been reconnecting with our clients and stakeholders, and discussing plans for the future.
Events, arts, hospitality, tourism and entertainment have all taken particularly huge hits during the COVID-19 pandemic, with businesses struggling to survive.
The fallout from the COVID-19 pandemic brings heightened challenges for brand activations and events. With the BECA announcing a likely
$35bn impact
just to the Australian business events industry and losses of over 90k jobs, the impact to the overall national events industry is set to be catastrophic. 
So, what does the future of events and activations look like, and how can we best adapt to serve the needs of our industry, brands and consumers?
Following the recommendations handed down from
NSW Health and the Government
on social distancing and restrictions for large gatherings and events, our team is working to implement best-practice protocols. As the public returns to The Rocks and Darling Harbour,  customer experience is paramount so improved hygiene practices and crowd control measures will be front and centre to ensure the health and safety of patrons and the success of events and activations.
To support the industry, get back up and running, and make it more affordable to run your activation and promote your business or brand, we are offering discounted venue hire rates and other support for brand activations and events. 
Please contact the Venue Hire team for more information and to discuss how we can support your brand or business on (02) 9240 8872 or email
pag.venuehire@property.nsw.gov.au
. 
Open for Business 
Darling Harbour and The Rocks remain open and trading, and while following necessary wellbeing precautions we continue to serve our community and retailers, ensuring that products and services are readily available and businesses remain viable. 
As circumstances continue to evolve, we will remain vigilant and responsive to amending our approach, ensuring that the health, safety and wellbeing of our customers, retailers, staff and community is our highest priority.
We have high standards of rigorous cleaning and hygiene in place throughout our shopping and dining precincts and have recently increased our vigilance of cleaning frequently used touch points.
As the precincts become open for business and with restrictions lifting, we are seeing the return of visitors after an all-time low in late April. With people returning to public spaces and seeking free entertainment, brands that align with this sentiment will undoubtedly be perceived positively. Refer to Insights on Customer Behaviour for current consumer sentiment.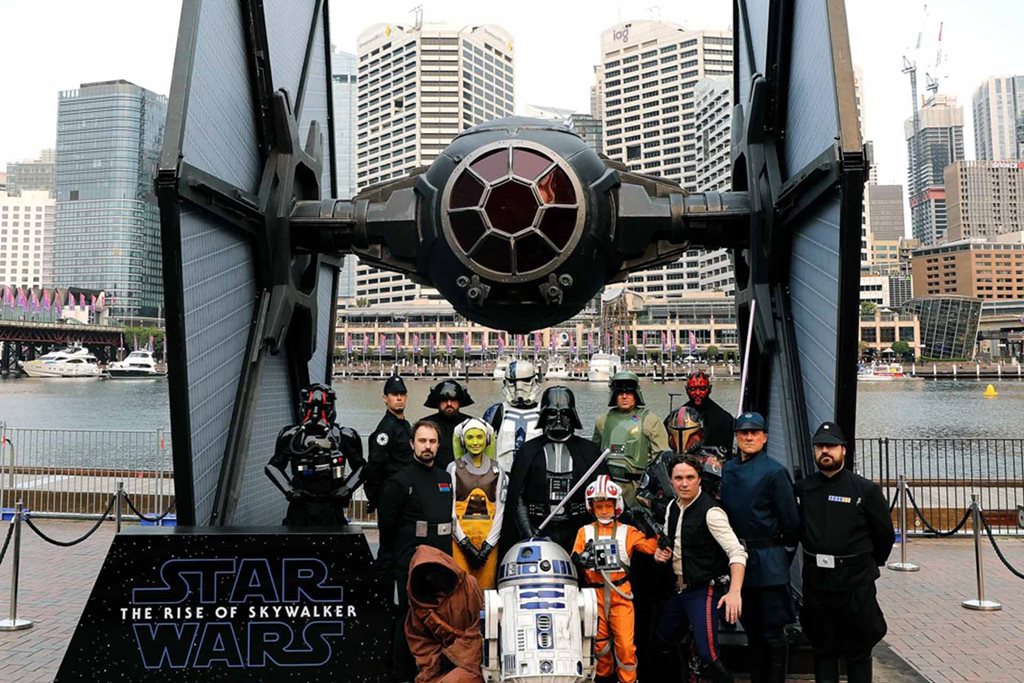 Build Your Brand in The Rocks and Darling Harbour
With their picturesque, iconic locations, wide open spaces, and proximity to the CBD and public transport links, The Rocks and Darling Harbour provide excellent opportunities for creative brand activations and promotions that engage consumers and amplify your brand, as our brand activations consistently demonstrate.
A very successful activation pre-shut-down was the
Disney Star Wars Tie Fighter installation in Darling Harbour
. 
Disney promoted the release of Star Wars: The Rise of Skywalker film by installing a giant Tie Fighter -- an imperial combat fighter that appears in the Star Wars universe -- in Darling Harbour. Fans loved this rare chance to get up close and personal with an icon of the beloved franchise, with many dressing up in theme to visit the installation and sharing their experience on social media. 
Disney was delighted with the results of the activation, reporting outstanding organic reach and customer engagement on social media posts both before and during the activation.   
For information about how to activate your brand in The Rocks or Darling Harbour contact the Partnerships and Venues team.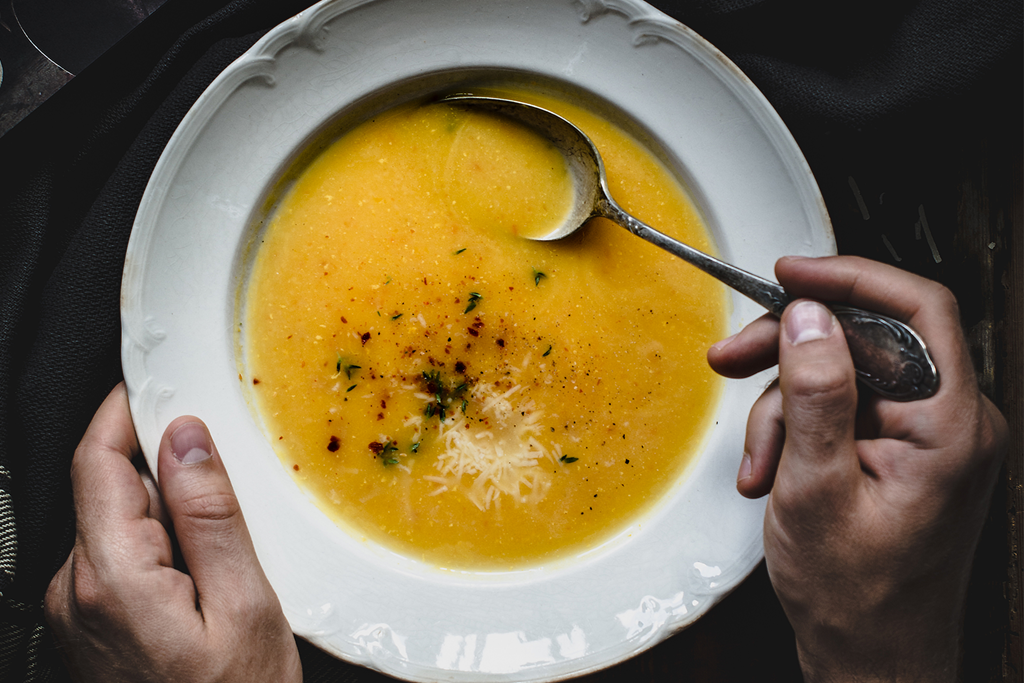 Small Business Innovation, Inspiration and Generosity
The COVID-19 pandemic shut down has forced businesses and brands to be extra creative in order to keep their businesses and brands afloat. Businesses in our precincts have risen admirably to the task – quickly ramping up their online ordering and delivery services and finding new and innovative ways to serve their customers. 
Many restaurants, cafes and pubs in The Rocks have stayed open for takeaway and delivery
, while
Darling Harbour's dessert deliveries
have kept Sydney's sweet tooth sated.
Plate it Forward
We're especially proud of
Plate It Forward
, our partnership with
Sydneystreet Level Mission
, operated by the Salvation Army, to provide meals to those most vulnerable in our community. From Thursday 23 April to Sunday 31 May, we've invited Sydneysiders to #plateitforward by ordering a meal from a participating café or restaurant in The Rocks or Darling Harbour. For each order over $10 we donated another special meal to the charity to help feed those in need.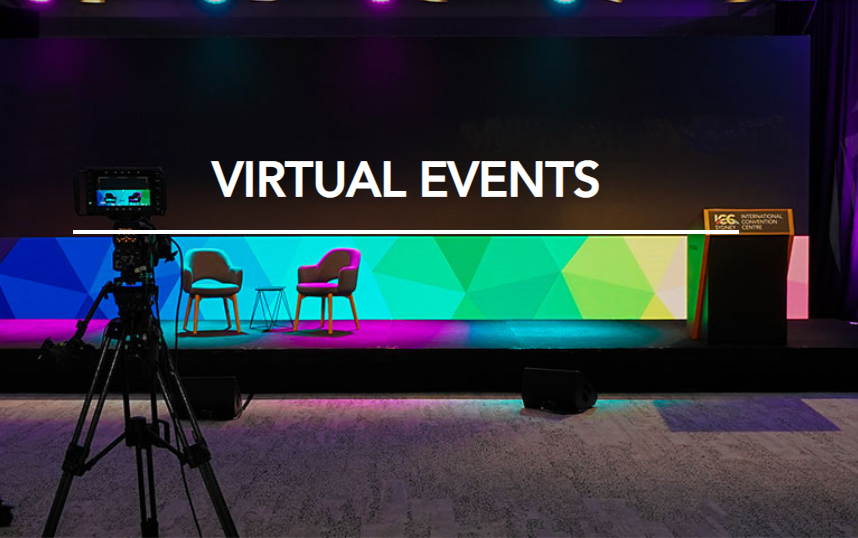 ICC Sydney's Digital Media Suite Takes Tours and Events Virtual
Whether you're hosting a business conference or other large-scale event or work meeting, ICC Sydney has
world-class audio-visual technologies
that are backed by unparalleled technical expertise and ICT infrastructure. 
With many events on hold for now, ICC Sydney's audio-visual services (Digital Media Suite) are enabling businesses to run their events and connect with audiences virtually, by giving groups access to the latest studio equipment and software to build custom digital content and create multimedia assets. Their services include live or recorded web streaming, remote presentation, video conferencing and broadcast studio, as well as a graphic design team who can provide everything from 3D motion graphics and presentation slides to video or audio recording and editing. It enables businesses to create an event solution with the convenience of a highly experienced team under one roof. 
As an example,
Sydney Learning Adventures
(SLA) used ICC Sydney's audio-visual studio to
create new virtual tours
to make the experience available as part of distance learning measures for schools, including two primary programs and a secondary program, which will be available as a virtual online program in Term 2.
For more information, check out ICC Sydney's
Virtual Events page
.
To discuss continuing your event virtually, connect with an
ICC Sydney Business Development Representative
today.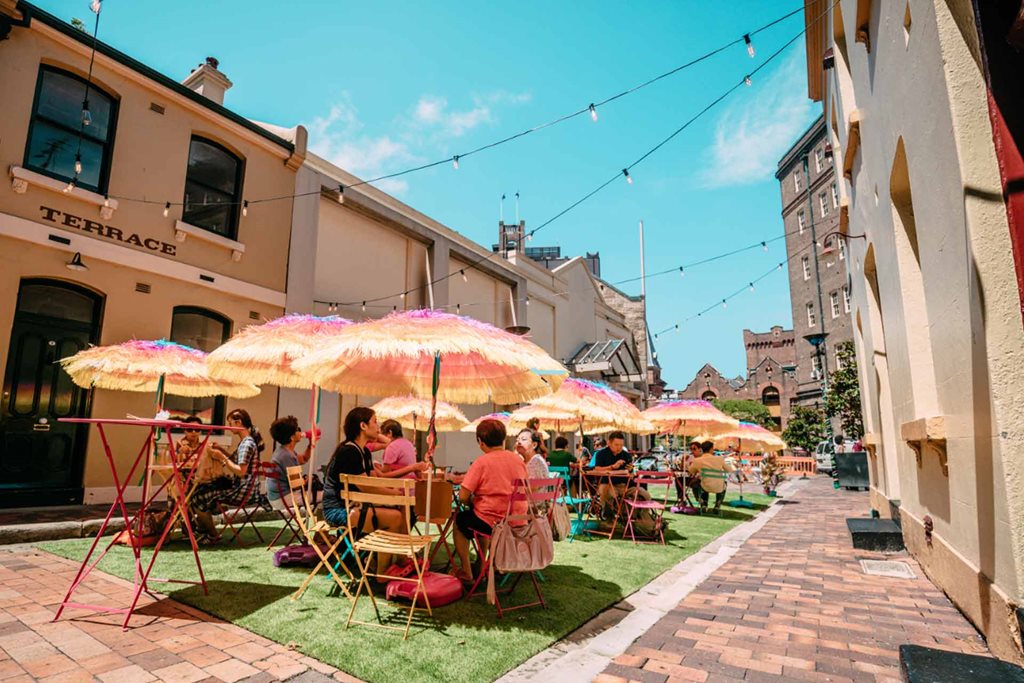 Re-emerging and Reactivating - Reopening our Precincts
We are excited about fully reopening our precincts according to NSW Health, and once again enabling the enjoyment of the unique experiences they offer. Darling Harbour, our treasured world stage, with its culturally compelling, often larger-than-life, events – the thrilling home to so much of Sydney's entertainment and live sports, with its jaw-dropping harbour views and many wow moments. The Rocks, with its intimate, bespoke, creatively curious outlook, which offers so many delights layered in deep history and intrigue. 
Our
public spaces
rival the world's most beautiful and best. They have been a haven for the many Sydneysiders living in CBD apartments during the shut-down, with many residents seen regularly out walking and running, making the most of these spaces during quieter times. 
Insights on Customer Behaviour
While many are still hunkering down at home, after weeks inside people are also craving being out and about in public spaces enjoying community engagement.
Research by McKinsey
on Australian consumer sentiment during the COVID-19 pandemic found that
90% of people surveyed intended to continue spending time outdoors*
as restrictions eased and they return to the 'normal' way of life. Getting outdoors is a trend that will increase, and this is a great indicator that outdoor events, activations and experiences will become popular as confidence grows. This is an opportunity for brands to start planning to engage with customers in outdoor spaces. Brands that do this will increase traction. 
Insights from Think With Google analytics in
Rising Retail Categories
, demonstrate how consumer behaviour is rapidly changing during the coronavirus pandemic and the link with spending time outdoors. Cooking and entertaining items, outdoor heaters, trailers and caravans as well as home decorator products have been topping the list of rising retail categories. We anticipate that these insights will influence agency and brand  strategies for event partnerships, brand activations, and experiential campaigns. 
Looking forward to the future
Our precinct calendars are filling up from October onwards, with December and January being a big focus for community and brands to get out there and connect with consumers, pending Government announcements on restrictions easing. We've already begun planning our biggest campaigns for this period, which include Christmas in The Rocks and Darling Harbour, Summer including Australia Day, and Lunar New Year. We are looking for brands and partners that want to partner with us to create engaging experiences and connect with our audiences. 
Find out how your brand can be a part of these popular annual events and reach our coveted demographics and high visitor numbers -
get in touch with the Partnerships team
today.
*SOURCE: Covid-19 Consumer Pulse Survey. McKinsey & Company.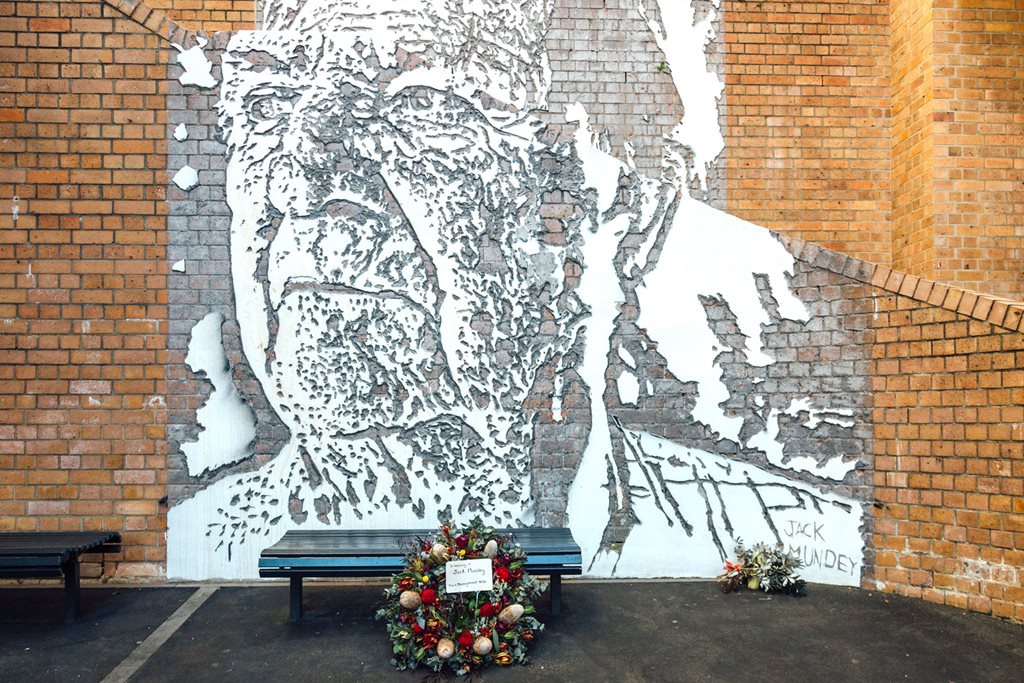 The Rocks Saviour: Tribute to Jack Mundey
By resident historian Dr Wayne Johnson
Jack Mundey was born in North Queensland in 1929, moving to Sydney as a young man to pursue a career as a professional footballer. While that career didn't progress as far as he'd hoped, Jack was to find prominence in the Trade Unions, specifically the Builders Labourers Federation (BLF).

During the late 1960s and early 1970s there arose an international movement of urban communities demanding a greater role in determining the quality and future of their built environment. This movement was diverse, representing different social classes and their varying interests. Heritage conservation was only one element in this movement, in conjunction with affordable housing, the scale and character of development, natural conservation, recreation, air quality, etc.

The Rocks Green Bans arose in response to the already initiated activism of local residents aiming to preserve their community and demand affordable housing.  The sympathetic BLF leadership, given voice by Jack Mundey, were enlisted to the cause of the various resident action groups. Frustrated by existing government channels, unlikely alliances formed throughout Sydney between resident action groups (often in middle class suburbs), and the left-wing BLF. In The Rocks, the BLF formed a more 'natural' alliance with a working class community. 

The protest in The Rocks, and the Green Bans movement as a whole, received its greatest public attention in October 1973 when residents and four members of the BLF barricaded a demolition site on Playfair Street and climbed onto the roof of the buildings and even into nearby trees. The police response, the ensuing scenes, and the large number of arrests (including of Jack Mundey), provoked widespread media coverage and commentary.  

Government and developers cast the Green Bans as undemocratic and provocative actions by a militant union. However, the widespread community support for the Green Bans demonstrated a commonly shared view that local residents had little voice in planning and development processes.

The Greens Bans in The Rocks had the effect of delaying major development until after the introduction of new heritage and planning legislation, by which time heritage conservation had risen to the foreground, and the Sydney Cove Redevelopment Authority had meanwhile provided alternative housing to large numbers of residents within the area. The Rocks Green Bans may have been primarily intended to save the working-class community of The Rocks, but they also brought a focus on the saving of buildings and streets, and the national recognition of this significant historic precinct.

In recognition of Jack's involvement in saving The Rocks, a bronze commemorative plaque was unveiled in The Rocks Square in 1996. Since then, further installations have celebrated his and others' actions to save the historic nature of the area; a section of Argyle Street was renamed Jack Mundey Place in 2007, and a mural depicting Jack was created in Globe Street by Portuguese artist Alexandre "Vhils" Farto in 2013.

Jack continued his advocacy for heritage conservation. Jack loved The Rocks and, since the days of the Green Bans, continued to meet up with Place Management's heritage and museum staff for a steak and beer in the precinct. 

The presentation of The Rocks today is a direct result of his actions and his legacy, which directly led to the adoption of National and State planning and heritage legislation.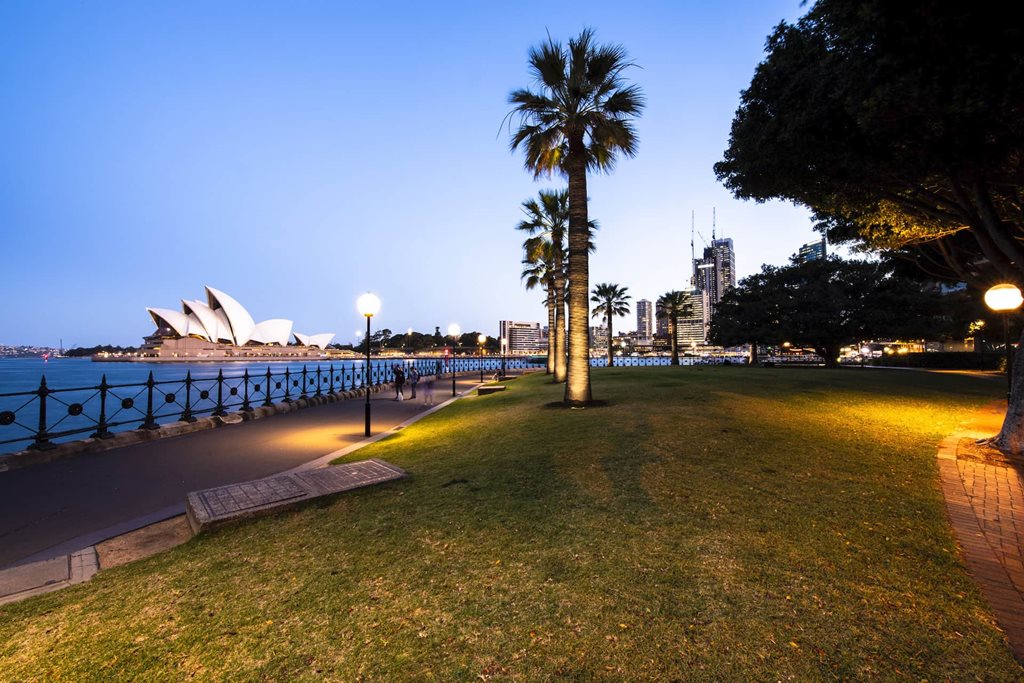 Spotlight on Hickson Road Reserve
Hickson Road Reserve is a grassy open space in The Rocks, set against the backdrop of Dawes Point and the Sydney Harbour Bridge. It is a part of the waterfront promenade that links land-based activities along the edge of the harbour, including Walsh Bay, Campbell's Cove and the Overseas Passenger Terminal. 
This unique area can be used for photography and filming, individual ceremonies (e.g. weddings), functions, launches and events.
Discover this special public space
and get inspired for your next event or activation.
Contact the Venue Hire team
for more information about great options for where you can host your next event, celebration or activation.
Subscribe now to Amplify below and stay up to date with the latest news about events and activations in The Rocks and Darling Harbour, as well as promotional, venue hire and sponsorship opportunities. And please share with your colleagues and industry peers so that we can grow and feature more industry insights. 
AMPLIFY
A newsletter for event industry professionals and venue hirers; subscribe here to be inspired and informed.