The Rocks enhancements
Consultation
Australia's most historic neighbourhood is getting a refresh.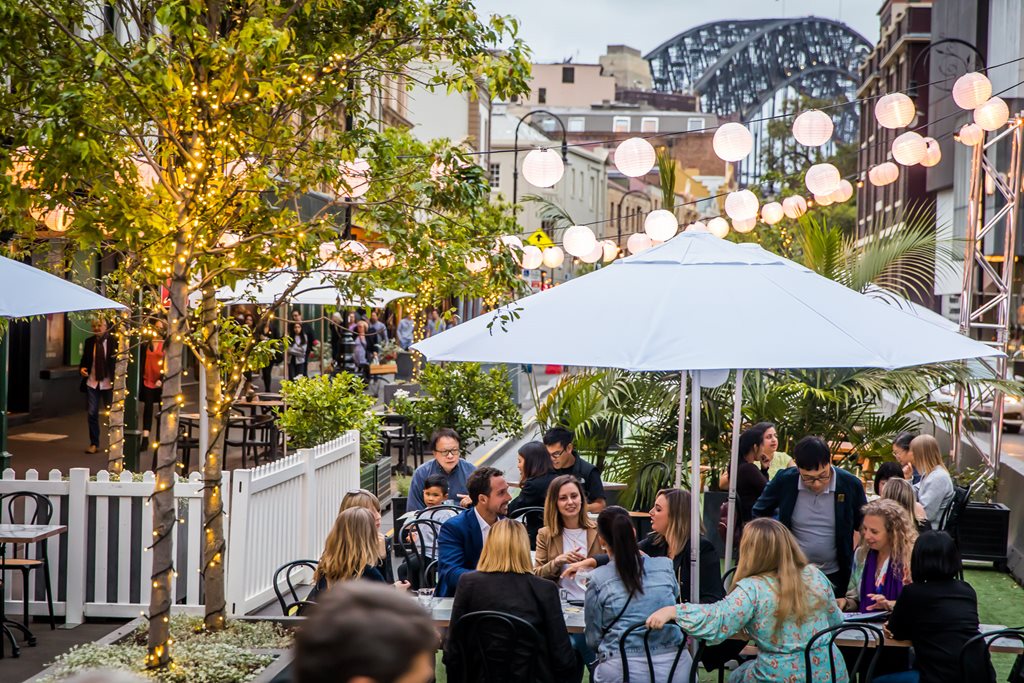 George Street Revitalisation
Place Management NSW is exploring the future of George Street in The Rocks.
During COVID-19, George St The Rocks was converted to southbound traffic only to provide more public space and for local food and beverage businesses to trade outdoors.
While the initial road closure was temporary and designed to draw people back to the area, the benefits have been significant, with The Rocks experiencing a revitalisation into a thriving destination for both residents and visitors.
Due to the success of the trial road closure, Place Management NSW is now exploring the future of George Street between Globe Street and Jack Mundey Place with a vision to create a revitalised public space and outdoor dining street.
This would expand the public space in The Rocks, enhance the local economy, improve amenity and bring new life back to one of Sydney's iconic locations, as we recover from the pandemic.
Place Management NSW will be working with stakeholders and the community to shape the look and feel of this part of George Street.
Feedback is now closed - stay tuned on the final outcome.