The Rocks enhancements
Development
Australia's most historic neighbourhood is getting a refresh.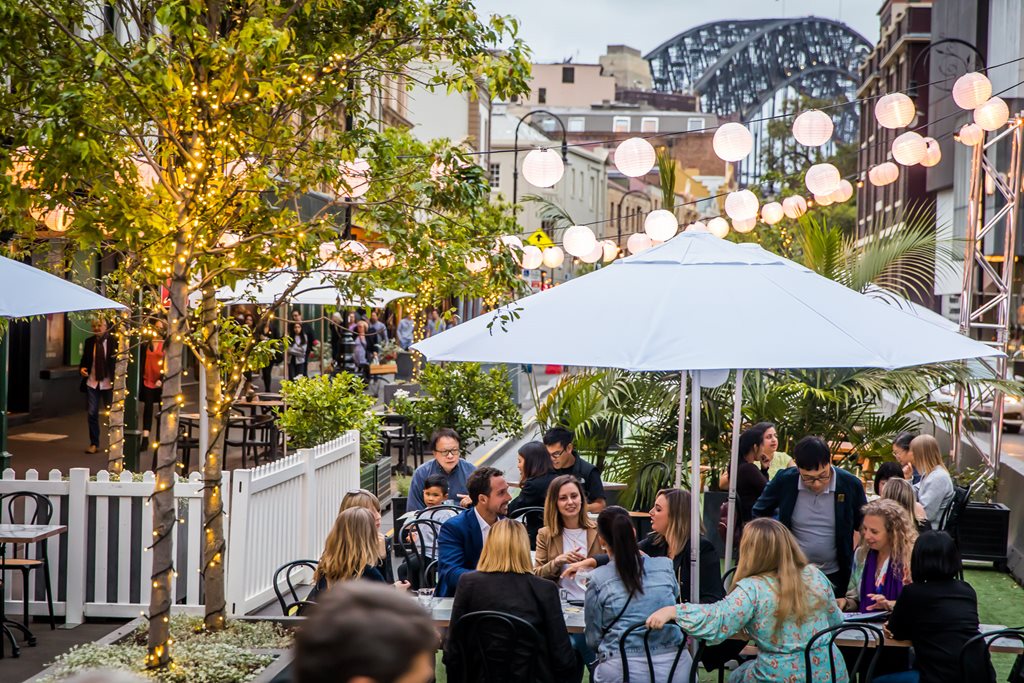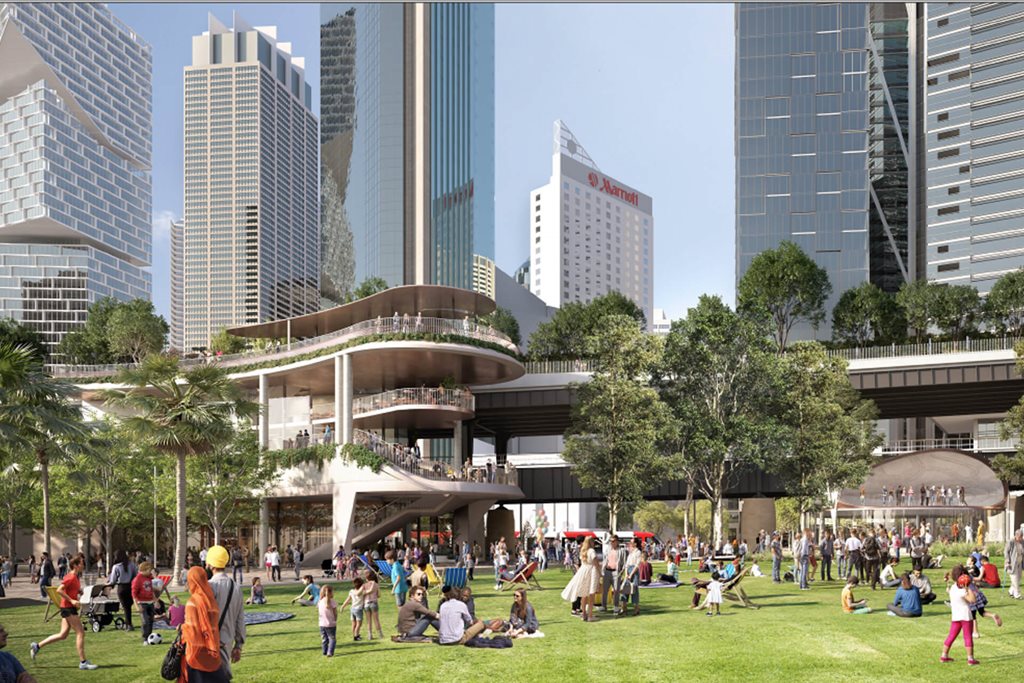 Circular Quay Renewal Project
A transformational renewal of Circular Quay provides a once in a generation opportunity to help secure Sydney's global reputation as the world reopens, delivering a world class visitor and customer experience, appropriate for Circular Quay's high-profile location.
The millions of people who go to Circular Quay every year will have a vastly improved experience because of the upgraded interchange and expanded public domain, including improved acknowledgement of the significant history and culture of the site.
Transport customers will also benefit from improved access, safer infrastructure and reduced crowding across the interchange.
A renewed Circular Quay will boost NSW's visitor-economy and help achieve the NSW Visitor Economy Strategy 2030 objectives through investment in infrastructure and activation that attracts and supports additional growth in visitation. Tourism operators, neighbouringcultural organisations and local businesses will all benefit from increased visitation and induced expenditure in Circular Quay, surrounding precincts and beyond.
Extensive opportunities to provide feedback on the proposed design will be available from early 2023 as we consult with the community and stakeholders as part of the statutory planning process. Get ready to give us your feedback.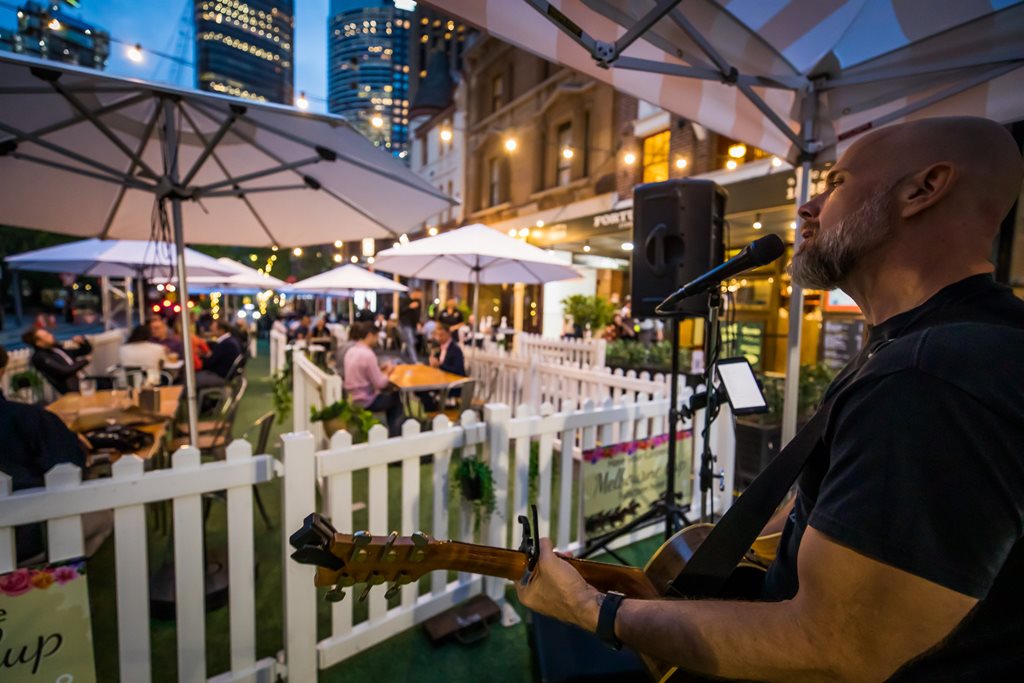 George Street Revitalisation
During COVID-19, George St The Rocks was converted to southbound traffic only to provide more public space and for local food and beverage businesses to trade outdoors.
While the initial road closure was temporary and designed to draw people back to the area, the benefits have been significant, with The Rocks experiencing a revitalisation into a thriving destination for both residents and visitors.
Due to the success of the trial road closure, the Minister for Cities and Active Transport has endorsed the section of George Street between Globe Street and Jack Mundey Place to become a permanent pedestrian and outdoor dining zone. This initiative will continue to enhance the local economy, improve amenity and bring new life back to one of Sydney's iconic locations.
A design competition will be announced in the early stages of 2023 to determine the permanent design for the new space.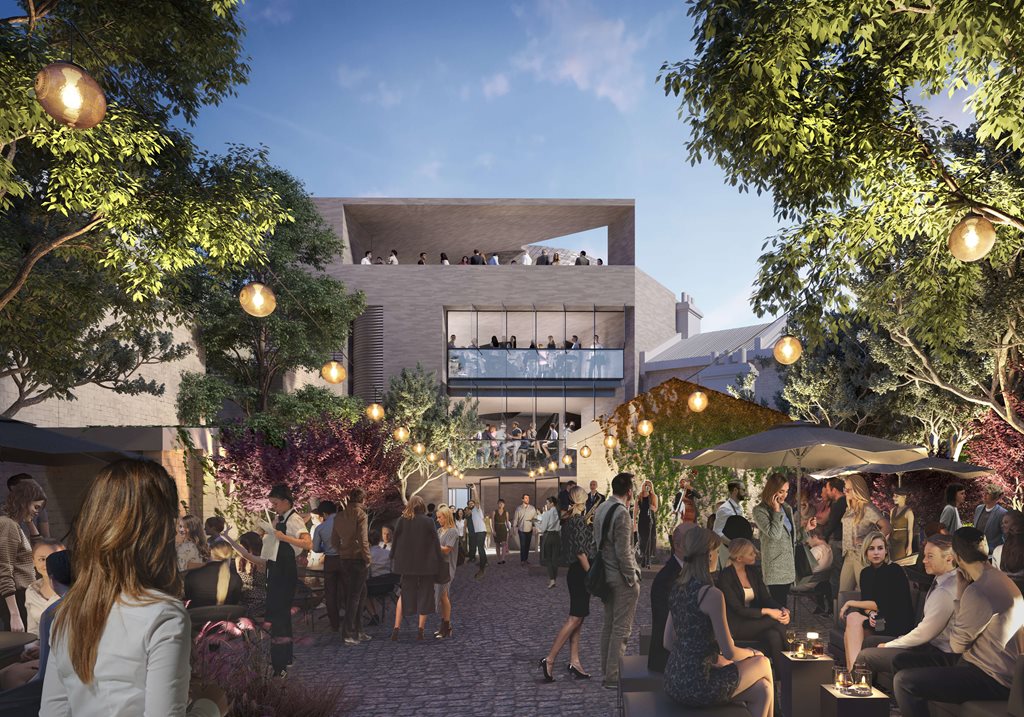 The Atherden Street redevelopment
A contemporary three-storey building designed by award-winning architect William Smart and restoration of The Rocks' Union Bond Store are key components of a new development proposal lodged by Placemaking NSW.
The new building, on the site of the vacant Westpac Museum building in Atherden Street, reinterprets elements of The Rocks' heritage, integrates a modern architectural build to the adjacent heritage listed Union Bond Store, and opens public access to the hidden Sergeant Major Rows Courtyard.
Planning and Public Spaces Minister Rob Stokes said the design epitomised the best design and place practices to which all new development in NSW should aspire.
"This design respects and enhances the local character and heritage of The Rocks and replaces an indistinct structure with a sharp, modern building," Mr Stokes said.
"William Smart's design is subtle and sympathetic to its surrounds and will co-exist easily within this much-loved precinct."
Placemaking NSW CEO Anita Mitchell said 18 months of consultation and creativity resulted in a building that will open public and neighbouring access to a hidden courtyard below the Sirius building escarpment, and enhance the utility and visibility of the prominent 1850s' sandstone Union Bond Store.
"Our care for the history and culture of The Rocks is paramount, so I welcome this innovative design that will provide improved access, elevate the public space around it and protect a significant heritage building. It creates the opportunity for a unique landmark commercial and community location for Sydneysiders and visitors to gather and unlock the beauty of this storied precinct" Ms Mitchell said.
The currently vacant Westpac Museum will be demolished and replaced by the three-storey structure, which includes a rooftop terrace. Work on the site, pending development approval, is expected to begin in late 2021.