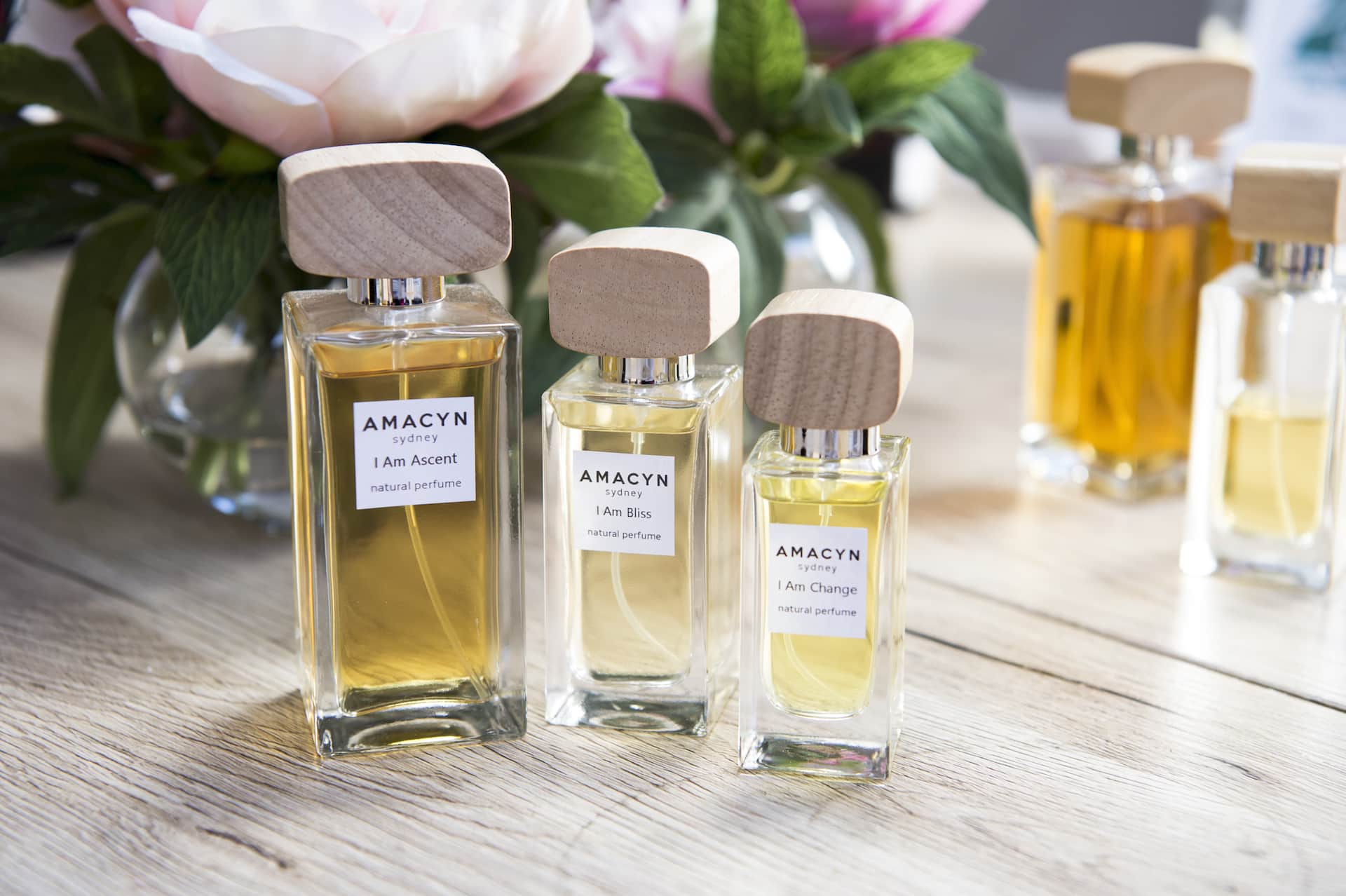 Australian handmade natural perfumes, designed with layers of organic essential oils and plant extracts.
A work of hands, from earth to Amacyn. 
Natural premium-quality herbs and botanicals are extracted and transformed into a multifaceted range of natural eau de parfums and parfums. 
The scent ranges are floral, exotic, oriental, woody, leathery, citrusy, fruity and herbacious, with scent profiles ranging from distinct to neutral notes. Amacyn's product range is suited to both men and women, and can be worn in all seasons. 
Amacyn uses 100% natural plant extracts, distilled to perfection (no synthetic chemicals or solubilisers, artificial or animal fragrances, colours, phthalates, carcinogens or parabens). The entire range is non-toxic and cruelty-free (no animal testing), and packaging used is environmentally friendly (no plastics).