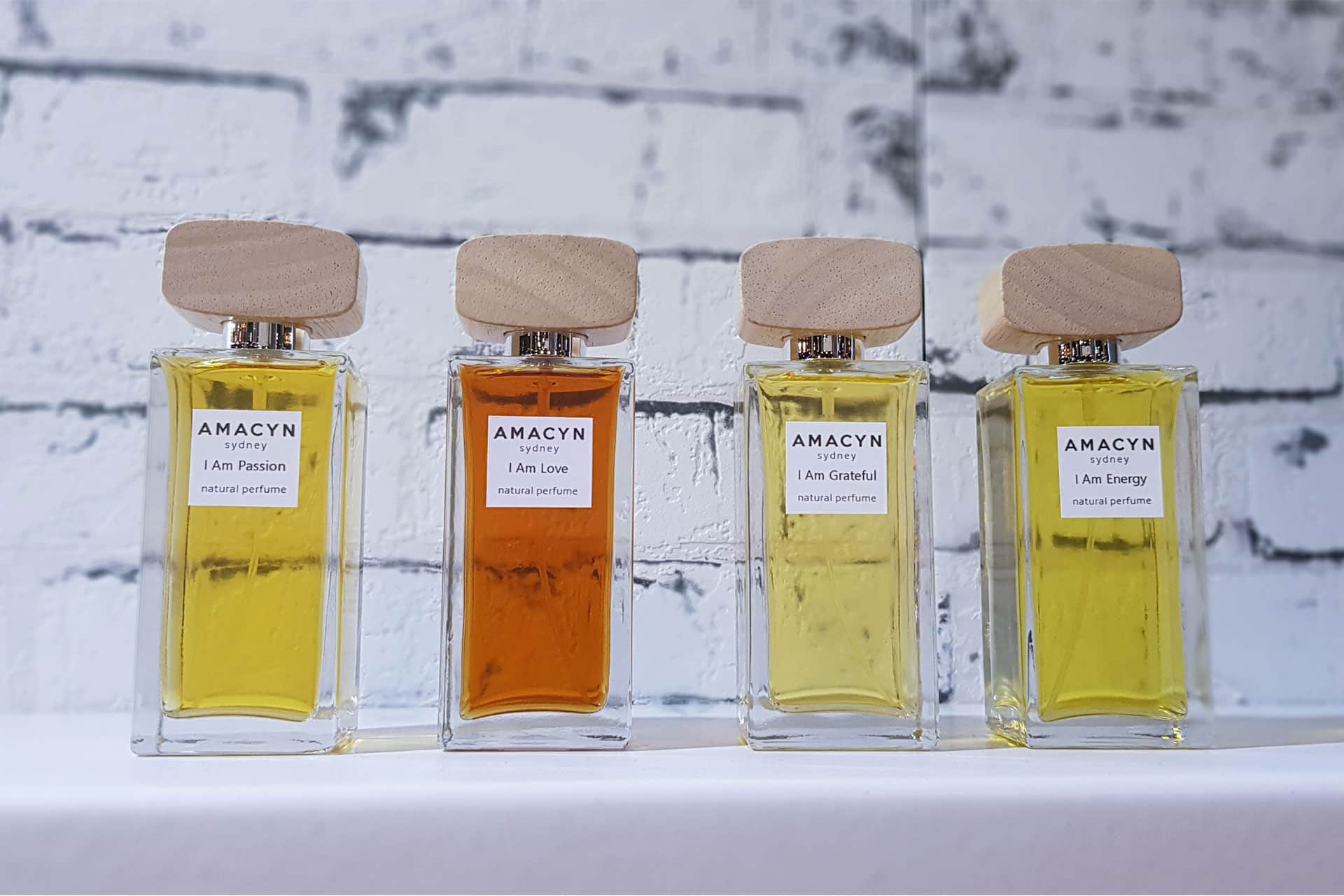 Australian handmade natural perfumes, from organic essential oils and plant extracts.
A multifaceted range of natural eau de parfums and parfums, made with carefully extracted herbs and botanicals. Amacyn's product range is suited to both men and women, and can be worn in all seasons. 

Amacyn uses 100% natural plant extracts, distilled to perfection (no synthetic chemicals or solubilisers, artificial ingredients or colours, phthalates, carcinogens or parabens). The entire range is non-toxic, cruelty-free (certified by Vegan Australia and PETA), uses environmentally friendly packaging, and is certified as a Product of Australia by Australian Made Campaign.

THE PERFUME ARTIST AND MAKER

Ferlyn Genato has been working with nature since she was 13. She grew up at her father's 70 hectre of land surrounded by flora and fauna, which ingrained a fascination and passion for natural scents in her DNA. Across 36 years she has designed hundreds of perfumes, all carefully handmade to perfection.