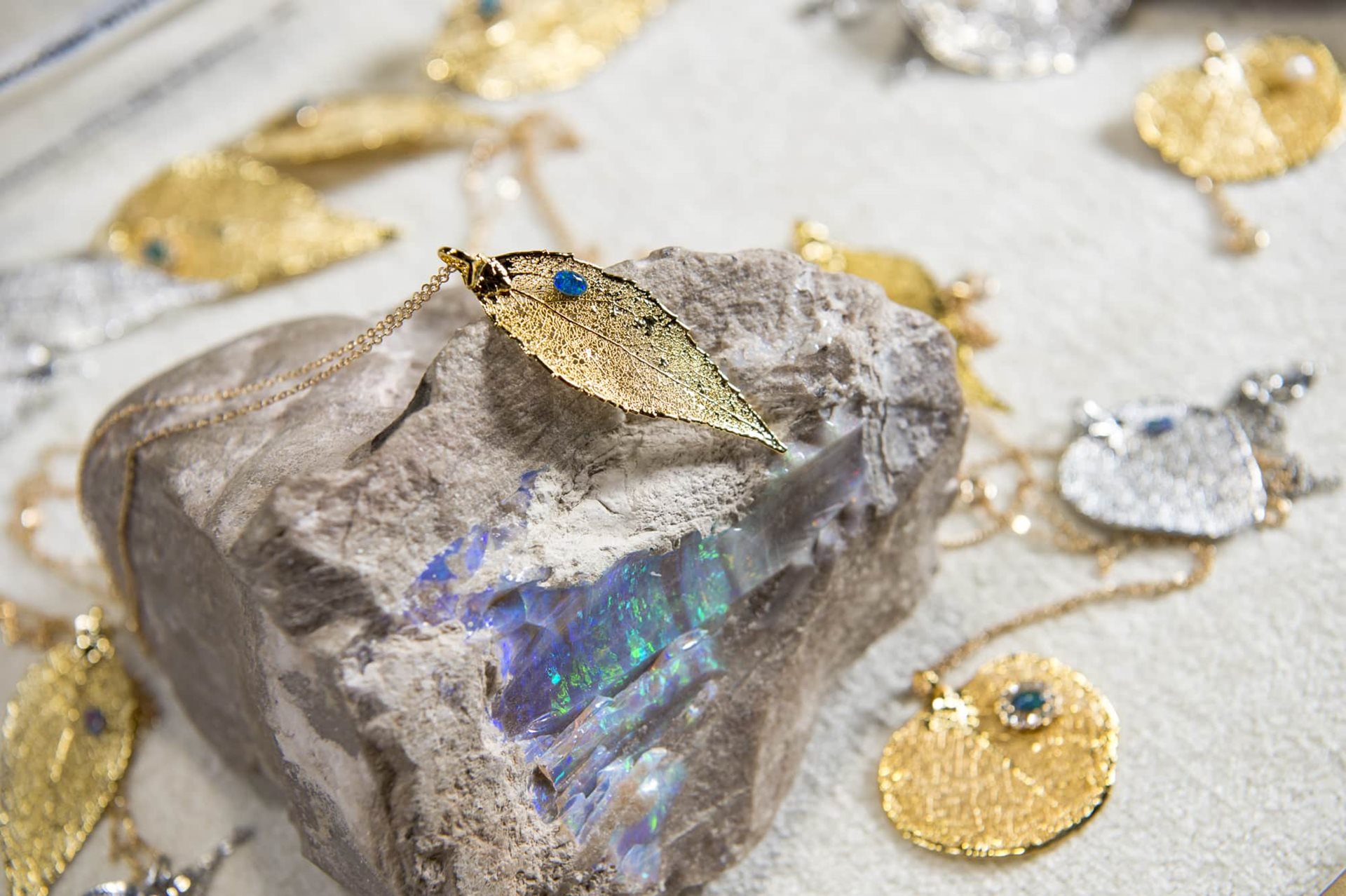 Bush Art Australia crafts unique jewellery from real Australian leaves, which are preserved in 22 carat gold or in silver.
Inside each exquisite jewellery piece is a real handpicked Australian leaf. After 12 hours of delicate handcraft each unique leaf is forever encased in a hard metal shell and finally covered in 22 carat gold or in silver.
 
Bush Art Australia preserves leaves from many Eucalyptus tree varieties, from the NSW Christmas Bush, from Grevilleas, Lilly Pillys, Banksias, gum-nuts and other seasonal varieties, to bring you a truly all-natural Australian keepsake, made in the most eco-friendly and sustainable way. 

The stylish and iconic collection includes earrings, pendants, brooches, bracelets and rings, which are affordable, durable and no two pieces are ever the same.   

Bush Art Australia's timeless Desert Gems Collection of opals and pearls on the leaves is distinctive and captures the vast beauty and colour of Australia's natural environment.
@realleafjewelleryaustralia