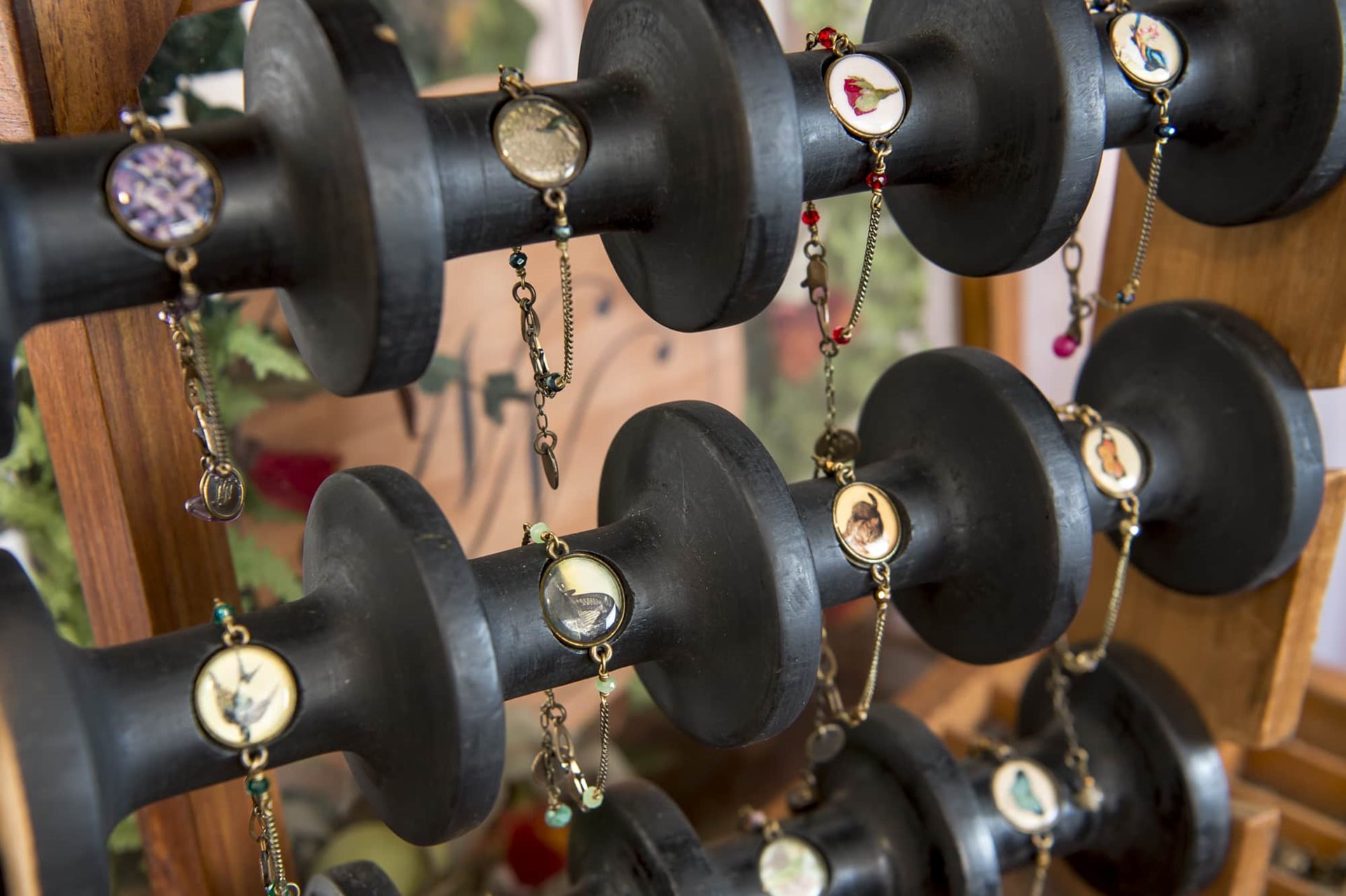 Bespoke jewellery hand-crafted in Sydney using Australian materials and a vintage theme.
Every single charm and pendant right down to the logo tags are produced locally in Sydney. The extensive range of custom built jewellery includes Australiana, art deco, Animalia, florals, and fairy tale themes to name a few. 

With expert guidance and creative collaboration between Natalie and the customer, each piece of jewellery is hand-crafted at the stall to order, resulting in a one-of-a-kind retail experience and a truly unique item to take home as a memento or give to a loved one.