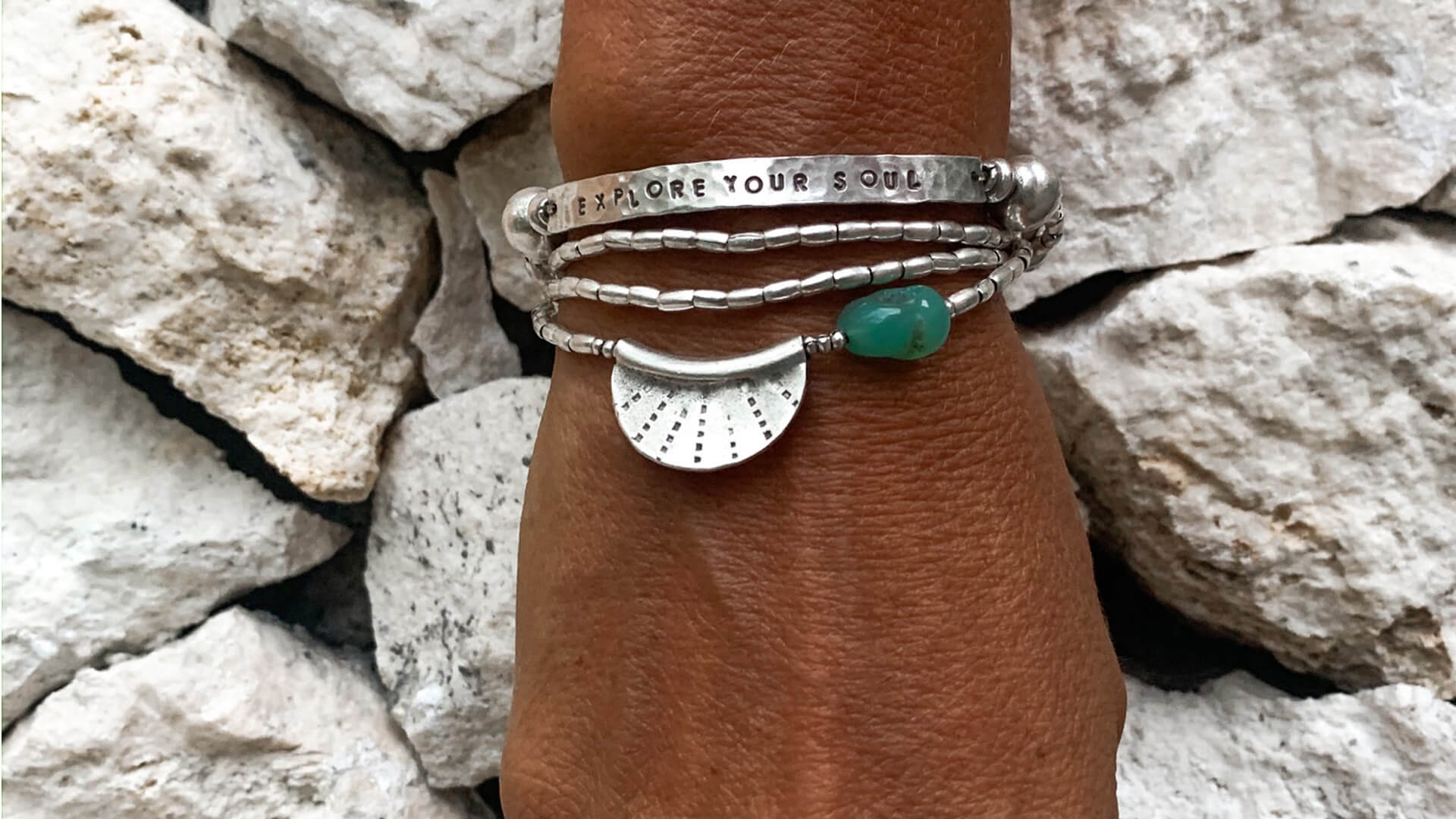 High quality jewellery pieces made for the active soul seeker and adventurer.
Richelle loves to work with top quality, natural materials. Working with sterling silver or higher, gemstones are carefully chosen and combined to complement each other. Rico Designs pieces don't mind a bit of tough love while you're living life to the fullest. 

Much like your own unique life journey, everything in her collection has a backstory. Jewellery has the power to evoke memories of good times and places once travelled. Rico Designs captures those moments – reminding you of happy days and making you feel fantastic. 

This unique collection of hand-made jewellery is fast becoming synonymous with boho-chic and a carefree beach lifestyle. 

Created for the active soul seeker and adventurer who can't get enough of the sun, sand and sea. 

Wear me, cherish me, and never take me off.