Expired Offer
Balinese Chicken Burger
Come and celebrate International Burger Day with ASLAN's limited offering of Balinese Chicken Burger & Bali Kintamani Honey Process Cold Brew
Balinese Chicken Burger
Shredded chicken breast marinated with bold and refreshing mildly spiced Balinese salsa made from chilies, lemongrass, kaffir lime leaves & toasted shrimp paste, topped with greens & fresh tomato on milk bun.
Pairing Beverage
Cold Brew made from Bali Kintamani honey processed coffee, the perfect pairing beverage for the burger.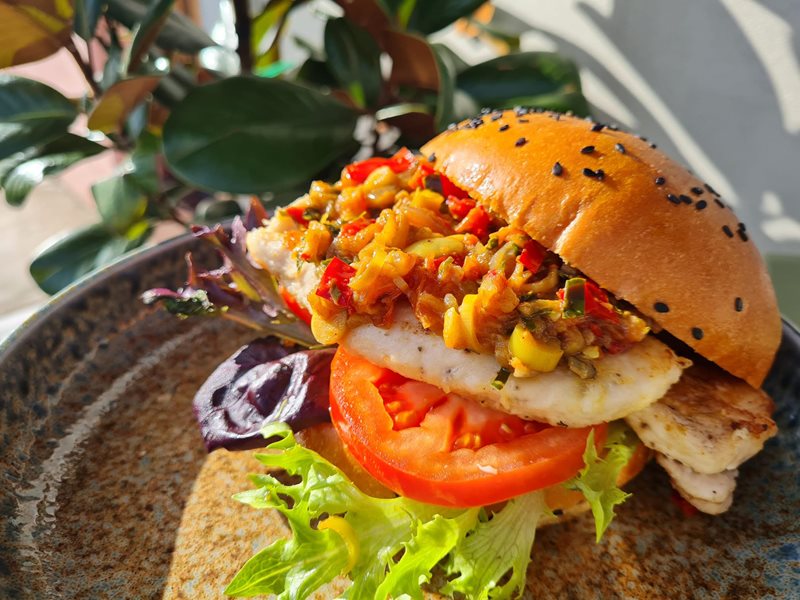 Stay up to date
Get the best of The Rocks straight to your inbox.