Expired Offer
Bastille Festival: Blushing Moët Moments
Enjoy a Moët moment at Creperie Suzette with our special sweet Blushing Rosé Crepe with a glass of Möet & Chandon Rosé during the Bastille Festival this 13-16 July.
Indulge in a truly enchanting experience during the Bastille Festival with our exclusive "Blushing Moët Moments" offer from July 13th to 16th. Immerse yourself in the celebration of all things French as you savour our exquisite Blushing Rosé Crepe, meticulously crafted with a delicate blend of mascarpone, mixed berry compote, and a sprinkling of pistachio.
To enhance the elegance of this culinary delight, it comes paired it with a glass of Moët & Chandon Rosé, the epitome of sophistication and luxury. The delicate bubbles and vibrant notes of the Rosé Champagne perfectly complement the flavours of the crepe, creating a harmonious symphony on your palate.
Visit Creperie Suzette and let the Blushing Moët Moments transport you to the romantic streets of Paris. Limited availability, so don't miss out on this extraordinary culinary experience during the Bastille Festival. Celebrate in style with this exquisite combination of flavours and raise a toast to an unforgettable Blushing Moët Moment.
Blushing Rosé Crepe w' Mascarpone, Mixed Berry Compote & Pistachio $20
Moët & Chandon Rosé $21 by the glass | $125 by the bottle
Terms & conditions
Special crepe is available every day, a limited offer while stocks last.
The sale of alcohol is only permitted from 10 am daily.
No other discounts or promotions apply or can be used in conjunction with this offer.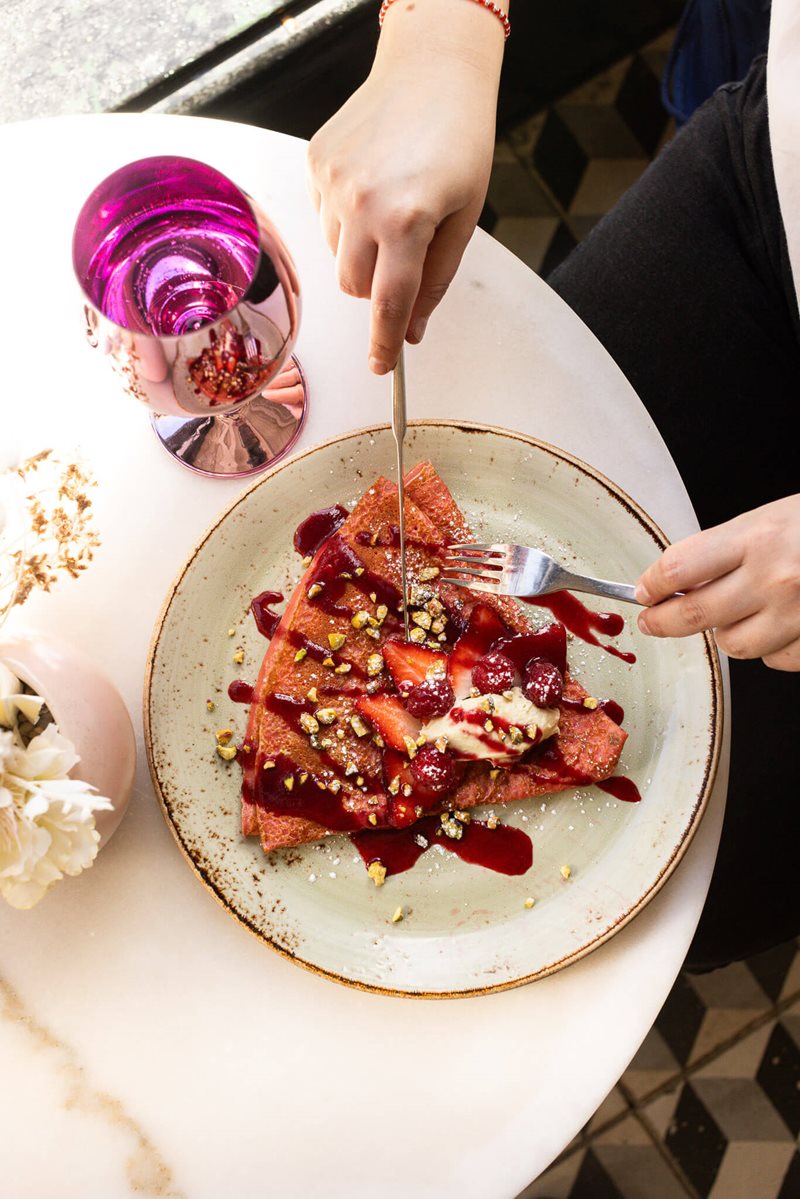 ---
Valid Dates
We're open from 7am - 2pm daily during the Bastille Festival from 13-16 July 2023.
Stay up to date
Get the best of The Rocks straight to your inbox.