Expired Offer
Big Boy Oi, Oi, Oi Schnitzel is back!
Summer public holiday means going all out, and nowhere can you do that better than at Munich Brauhaus!
We're all about good times in a big way, especially with our new Big Boy Oi, Oi, Oi Schnitzel!
Available all week from January 23rd to January 29th, the Big Boy Oi, Oi, Oi Schnitzel is absolutely stacked. Taking the iconic schnitzel, Munich load it up to the extreme with BBQ wings, bacon, and even a fried egg on top! Take your pick of fries, mash, or potato salad on the side. Go big or go home, right?
Try and tackle the beast for just $30. If you really feel like pushing it, it's $55 for the double!
Come make the most of your shortened work week at Munich Brauhaus! Book today!
Terms & conditions
Terms & Conditions apply.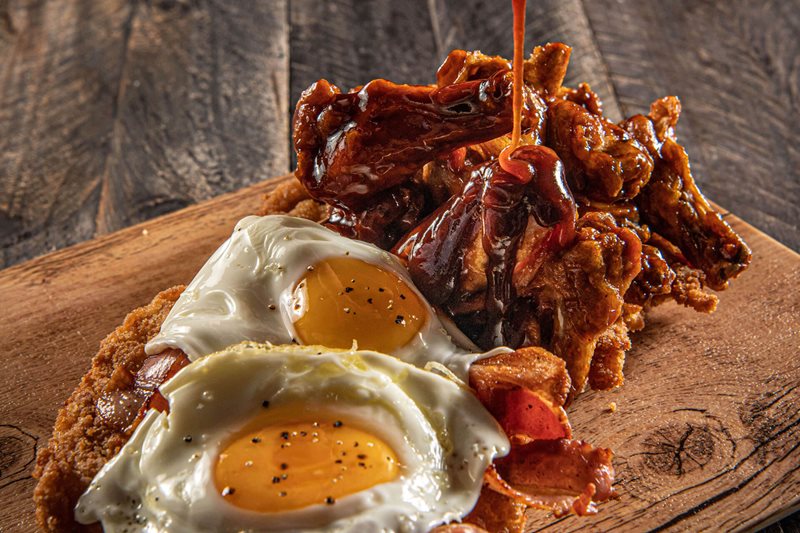 ---
Valid Dates
23rd of January to 29th of January - For 1 week only!
Stay up to date
Get the best of The Rocks straight to your inbox.