Expired Offer
Double Trouble: 2-for-1 Deals!
Are your glasses playing up or are you seeing double?
Your eyes are not deceiving you! That's right, until April 21st, Munich Brauhaus is really slinging you 2-for-1 deals all throughout the week!
Mondays – 2-for-1 Sausage Platters ($39pp)
Cheese kransky, frankfurter, thuringer, pinwheel nürnberger, creamy mash, red cabbage, sauerkraut, German mustard, bier jus, pretzel
Tuesdays – 2-for-1 Schnitzels ($27 Jäger, $28 Parmi, and $28 Naked)
Jager (AKA 'Hunter') Schnitzel: Golden crumbed chicken, mushroom sauce and choice of side
Parmi Schnitzel: Golden crumbed chicken, prager ham, mozzarella, napolitana sauce and choice of side
Naked Schnitzel: Grilled chicken breast, haus-made garlic butter, wilted greens and choice of side
Wednesdays – 2-for-1 Pork Knuckles ($32)
½ Pork Knuckle, creamy mash, sauerkraut, bier jus, apple compote
It might seem too good to be true, but this is no mirage! Come visit Munich Brauhaus and see what double trouble you can get up to!
Terms & conditions
Terms & Conditions Apply.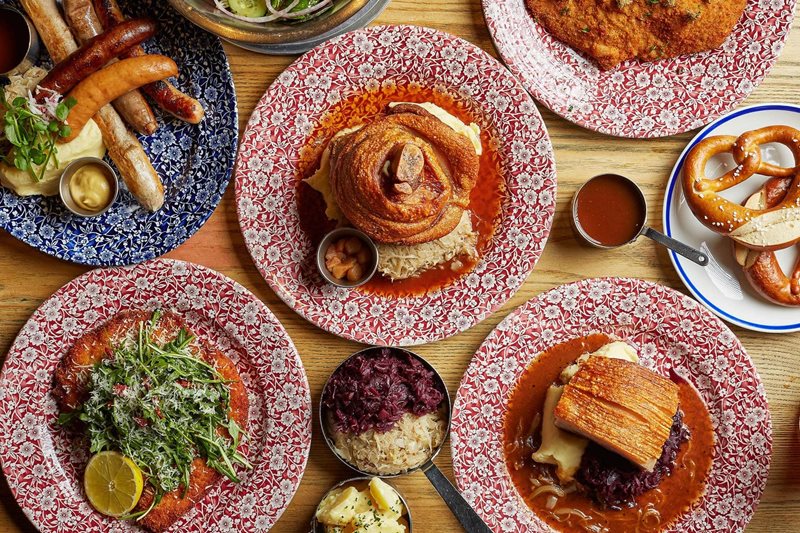 ---
Valid Dates
Every Monday to Wednesday until April 21st.
Stay up to date
Get the best of The Rocks straight to your inbox.