Offer
NYE at Luna Lu and Bar Lulu
Celebrate New Years Eve 2023 in style at Luna Lu and Bar Lulu!
This New Years Eve take a front row seat at Luna Lu and Bar Lulu and see Sydney glitz into 2024.
Located in the iconic Campbells Cove, The Rocks, Luna Lu and Bar Lulu offers panoramic views of the Harbour bridge and Sydney Opera House for the ultimate NYE experience. 
Your dining experience includes a bespoke five-course degustation menu, entertainment, fine wines and delectable late-night treats.
Please see their pricing and packages below:
WATERFRONT DINING- $990PP
Sit back and soak up the iconic views of the Sydney Harbour Bridge, Sydney Opera House and the spectacular firework display seated in the outdoor terrance.
INDOOR DINING- $800PP
A cosy and intimate dining experience to enjoy with family and friends of all ages – Inside ground level and first floor.
VIP SEATING (DINING DOME)– $11,000 PER TABLE
Minimum 10 Guests – Maximum 12 guests
Their VIP Seating offers a front row experience of the iconic views of the Sydney Harbour Bridge and Sydney Opera House with a clear view of the famous Sydney, New Years Eve Fireworks.
BAR LULU - $500PP
Enjoy live entertainment coupled with roaming canapés and an exquisite beverage package - on level 1 with exclusive views to the Opera House and Harbour Bridge.
PRIVATE ROOMS - from $8,000 PER ROOM (10pax - 12pax)
Please also find attached our offical information pack below.
All bookings can be made online via the link below:
https://lunalu.com.au/reservations/
Terms & conditions
TICKET PURCHASE AND ENTRY TO THE NEW YEAR'S EVE EVENT AT LUNA LU / BAR LULU
Bays 4 & 5, Campbell's Stores, 7-27 Circular Quay West,The Rocks, NSW
DRESS CODE: Smart, Evening Attire
1. AGE RESTRICTIONS & IDENTIFICATION
This is a supervised event, all persons under the age of 18 must be accompanied by a parent or legal guardian.
All guests must present valid photo proof of age ID upon entry. This is a driver's licence, passport, or other valid photo identification card. Failure to provide valid photo identification will result in the ticket holder being denied entry to the Event.
Each guest must present a valid reservation number and name at the time of admission to the Event to gain access
A reservation booked or purchased from a source other than Luna Lu or Bar Lulu will not be recognised and will not gain entry to the Event.
2. VENUE ACCESS
To gain access to the Event, YOU MUST:
If you arrive before 6.00 pm, you will be asked to wait in an assembly area until ticket scanning commences.
A delay may be experienced at the entry point to the Event while reservations are checked.
Information regarding road closures will be available, when released, at www.rms.nsw.gov.au
3. THE EVENT
There is to be no glass, alcohol, or illegal substances brought onto the Campbell Stores site and the Luna Event. Anyone breaching these conditions will be removed from the event.
Luna Lu will not take responsibility for any loss or damage to your property (including personal property such as cameras, bags or money) brought to or purchased at the Event by you or your invitees, or for injury to the person or death of you or your invitees at the Event or in the common areas of Campbells Stores.
It is a strict no smoking event outside of the allocated smoking section. Anyone caught smoking will receive a first & final warning and will be removed at the sole discretion of Luna Lu if subsequently found to be in breach of this requirement.
Luna Lu adheres to the responsible service of alcohol standards. Patrons who are intoxicated, under the influence of illicit drugs, inappropriately attired, or behaving in a drunken, disorderly or inappropriate manner will be refused entry or removed from the Event and Campbells Stores.
Doors open at the Event at 6.00 pm, and the Event closes at 12.30am. All patrons must vacate the Event and Campbells Stores by 1am.
In the event of an actual or suspected emergency of any type or threat to the security of the Event, Luna or Campbells Stores may give a directive to evacuate the Venue and the site and/or prevent people from entering the Venue and the Campbells Stores site at its sole discretion.
Private and semi-private dining options are available and are subject to minimum spend requirements which are set out in the information pack.
Any dietary requirements must be communicated to Luna prior to the event to ensure these needs can be met. Any dietary requirements not communicated may result in Luna Lu being unable to provide a suitable alternative.
The event will be a seated event and allocations will be allocated by Luna Lu Management subject to arrival, guest numbers and booking date. It is the sole discretion of Luna staff to make these allocations without recourse.
All guests in attendance for the event agree to follow the latest guidance and restrictions given by the government of Australia in relation to any pandemic, outbreak or health concerns. Any guest failing to follow guidance or comply with restrictions, will be removed from the event.
4. CANCELLATIONS AND REFUNDS
Luna Lu / Bar Lulu and Campbells Stores reserve the right to cancel the Event for any reason either before or during the Event.
In the event that you are unable to attend the event, a refund will be issued for the full ticket price minus any fees incurred by Luna Lu / Bar Lulu up to but not including the 1st December 2022. After this date, no refund will be issued.
No refund of the ticket price (in full or in part) will be offered in any other circumstances including but not limited to inclement weather, cancellation of fireworks for whatever reason, your failure to adhere to the Conditions and/or the Supplementary Conditions, any actual or suspected emergency or threat to security, a change in your personal circumstances, your inability for any reason to attend the Event, eviction of you or your invitees from the Event, or if you leave the Event.
Luna Lu / Bar Lulu reserve the right to restrict the volume of alcohol being consumed for any guest present at the Event.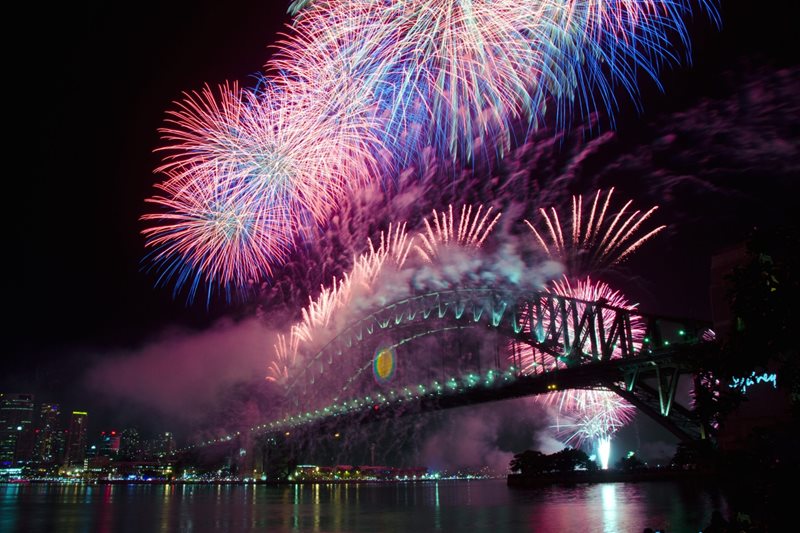 Stay up to date
Get the best of The Rocks straight to your inbox.