Expired Offer
Royal Rita Gift
El Camino are feeling extra generous, and want to give you all a present - $100 off your next booking!
El Camino are going all out for the Royal Rita Show! 
We all know that the more, the merrier. But when was the last time rounding up all your friends paid off in such a BIG way?
From 27th March – 30th April, every time you book a table of 10+ people on Friday – Sunday from 5pm – 7pm, El Camino will sling you $100 for your next booking!
How's that for a gift? When you book a Tex-Mex Fiesta for 10 or more people, El Camino are sending you $100 to spend on your next visit. The next round of Ritas is on you!
Our Tex-Mex Fiesta menu is chock-full of all your El Camino favourites. Chips, house-made salsa, buffalo wings, sizzling tacos, and even churros to finish it all off. With a 2-hour drinks package included, you'll be eating like the royalty you are! Sip at our iconic line-up of flavours, and you can even upgrade to our Show Bag Series, available for a limited time with the Royal Rita Show.
Don't miss out: book now and make sure to include '100Gift' in your reservation notes. See you Queens and Kings soon…
T&C's Apply.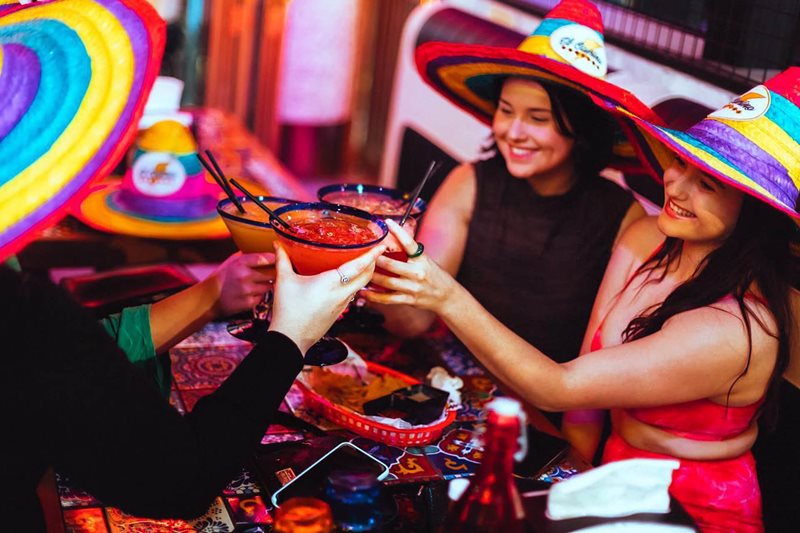 ---
Valid Dates
From March 27th to April 30th only.
Stay up to date
Get the best of The Rocks straight to your inbox.