Expired Offer
Signature Aussie Surf'n Turf Slider Platter at The Rocks Cafe
Dive into the Aussie culinary adventure with The Rocks Café this August!
Introducing the 'Surf n Turf Slider Platter' as part of The Rocks Dining Campaign—a celebration of the Australian spirit. Indulge in three sliders featuring crispy soft-shell crab, daringly delicious crocodile, and juicy kangaroo patties, accompanied by golden crispy waffle fries. It's the perfect fusion of land and sea, with an Aussie twist. Visit The Rocks Café for this limited-time offer and savor the heart of Australia on a platter!
Experience the distinct flavors and textures of Australia with house special 'Surf n Turf Slider Platter' priced at just $30. Delight in the Kangaroo Slider, adorned with vibrant beetroot relish, sharp onion, peppery rocket, and melty cheese in a soft milk bun. Dive into the exotic with our Crocodile Slider, featuring a lean patty paired with creamy aioli, crunchy watercress, and fresh tomato. And don't miss the Soft-Shell Crab Slider, topped with a refreshing slaw, punchy Sriracha mayo, and served with crispy waffle fries.
This exclusive offer embodies the spirit of Australia, delivering an unforgettable dining experience.
Don't miss out on this limited-time adventure at The Rocks Café!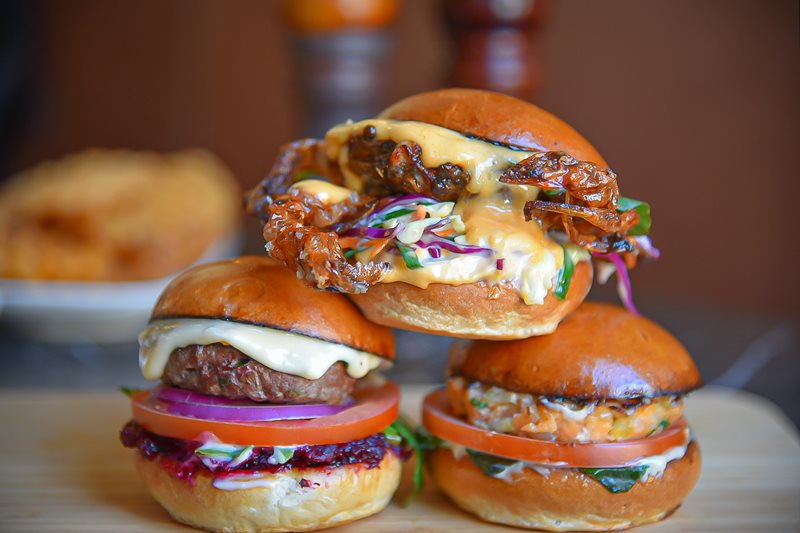 Stay up to date
Get the best of The Rocks straight to your inbox.