View gallery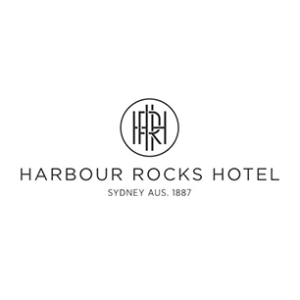 Boutique hotel accommodation steeped in history and charm.
Perfectly located in the heart of the citys heritage precinct is the Harbour Rocks Hotel, a beautiful yet intimate 5-star boutique accommodation. 

A short stroll from Sydney Harbour Bridge and the famous Opera House, this 59-room hotel offers a variety of comfortable guest rooms to choose from. The hotel's private dining room can also cater for small executive meetings, presentations or a working lunch or dinner for 10 people. 

Head to the terrace looking over historic Nurses Walk for perfect for pre-dinner drinks or an intimate cocktail party. 
Evan's Stores - 34 Harrington Street, The Rocks
Built 1887, in 1895 the Australian Order of Industry and the Active Service Brigade announced the opening of a barracks for unemployed single men, The Wentworth Falls Barracks Harrington Street, where bed and breakfast could be had for 3d a night.
The advirtising announced there was enough room for 500 men, and the barracks would 'meet a want Keenly Felf by mant Men who are Workless'. John Dwyer became the Master Worker of the Brigade and manager of the barracks. In the desperate conditions of the 1890's depression, the brigade assisted the unemployed by estrablishing barracks in a succcessions of buildings around Sydney, providing lodgings and breakfast for a few pence 'preventing hundreds of decent me from becoming pauperised' and helping them 'to hold out, until they have got employment and helpeed themselves'. The aim of the organisation was not to provide charity, but self-respect and reliance. From 1905 until the early 1930's the stores were occupied by tennants whose businesses included: indentors and importers; checmist and druggists; sheep shearing machinery; a wool and skin store; an electrical engineer and an oil merchant; and polish and ink manufacturers.