Australia Day
Tenant update
Australia Day returns to The Rocks for 2023.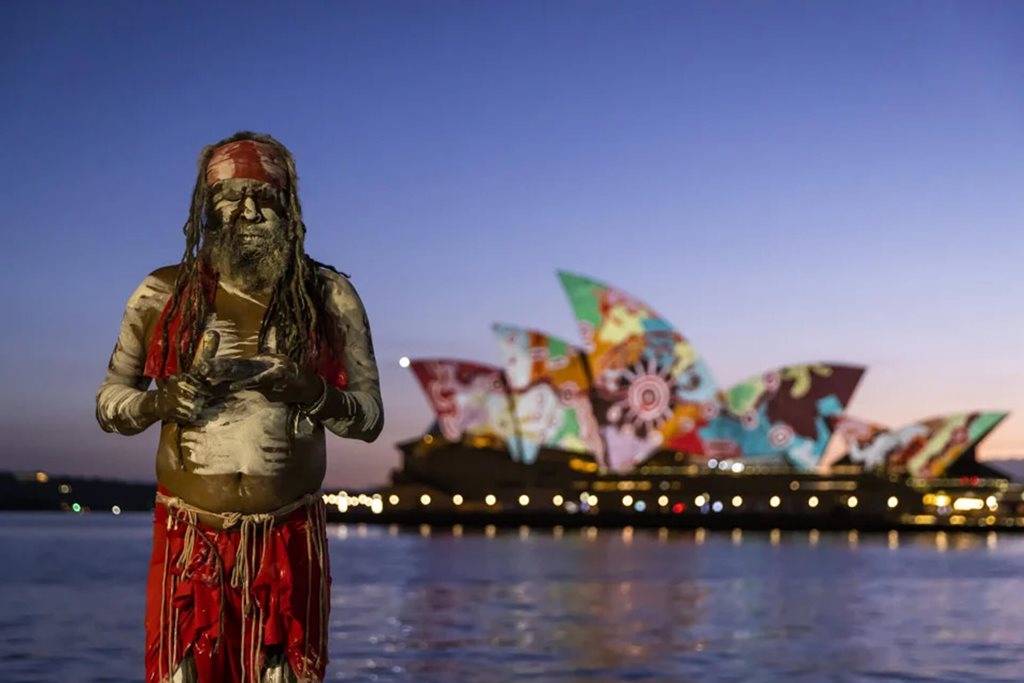 Key Details:
Event Name: Australia Day 2023
Client: Department of Premier and Cabinet
Dates: Thursday 26 January, 2023
Locations:
Sydney Opera House
Campbells Cove
Hickson Road Reserve
George Street
Overseas Passenger Terminal
Circular Quay East & West
Tallawalodah Lawn
Event Overview:
Managed by the Department of Premier and Cabinet, Australia Day returns to The Rocks for 2023 with a full program schedule from family friendly activities, air and harbour entertainment and Australia Day Live show at the Sydney Opera House.
2023 is set to see the return of pre-covid crowd levels and we will be preparing the precinct resources appropriately (additional rangers, cleaners) and we encourage all tenants to review their own resource plans for the day to be ready. As Australia Day falls on a Thursday, we anticipate additional patronage across the Friday – Sunday as people extend their long weekend.
Place Management organised activity includes The Rocks Markets from 11am – 5pm along with a special Laneway Cinema screening of The Castle on Wednesday 25 January from 7.30pm in preparation for the day.
If tenants wish to display Australian and Aboriginal flags, they are free to do so for the day.
Road Closures:
For the latest information on the Australia Day road closures, please visit the Australia Day website.
Managed Access:
Throughout Thursday 26 January, there will be managed access into Circular Quay and The Rocks. All entry will be free for guests and will consist of bag checks and managing crowd numbers. The main gate for consideration is located at the top of First Fleet Park Stairs - where this will be an exit only gate. For patrons to enter the site from this location, they will be required to walk a small distance towards The Rocks Police Station or via Circular Quay Station.
Please note: Bump in of fencing will commence in stages from Monday 23 January and bumped out Friday 27 January.
Bump In / Out:
The Department of Premier and Cabinet will commence bump in/out via the following schedule with minimal to no activity scheduled over the weekends. The majority of activity will be within the Overseas Passenger Terminal precinct.
We are working closely to minimise impacts to tenants and the public where possible. Please note, some times and activity is scheduled to change.
Tuesday 17 January
DPC event compound bumped in underneath Cahill Expressway
Wednesday 18 January
DPC event compound/event control bumped in underneath Cahill Expressway
Fibre cable runs commence (evening)
Thursday 19 January
DPC event compound/event control bumped in underneath Cahill Expressway
Fibre cable runs commence (evening)
Plant deliveries
Friday 20 January
Event compound – plant deliveries
Power runs
Small scale infrastructure movements
Overseas Passenger Terminal bump in commences
Saturday 21 January
Truss installations at Overseas Passenger Terminal
Sunday 22 January
Technical checks conducted at Overseas Passenger Terminal
Monday 23 January
East and West Circular Quay builds commence
Hickson Road Reserve fencing commences
Audio towers installed
System testing at Overseas Passenger Terminal
Tuesday 24 January
Hickson Road Reserve infrastructure commences
Fencing around Circular Quay commences
Audio towers installed
Wednesday 25 January
Large scale fencing installed
Entry marquees built
Full site activation build
Tallawolodah Lawn install build commences
VMS deliveries
Australia Day show rehearsals commence in the evening
Thursday 26 January
Event Day – refer to program
AM: Bump in for Oz Day 10K race to commence
PM: Fence line removal commences
Friday 27 January
Fencing removal re-commences
Hickson Road Reserve infrastructure removed
Circular Quay infrastructure removed
Tallowalodah Lawn infrastructure removed
Overseas Passenger Terminal bump out
Saturday 28 January
No scheduled activity
Sunday 29 January
No scheduled activity
Monday 30 January
DPC event compound and bathroom facilities removed from under Cahill
PMNSW Working Group
Tara Beautyman, Event Manager (0425 213 732)
Marko Mykyta, Senior Event Manager (0419 024 498)
Byron Shaw, CBRE Senior Event Manager (0421 901 271)
Attached/Supporting Documents
Draft site plan – Final and more official version to be shared
Contractors
Veolia and BIC – Waste and Cleaning Management