Reynold's Cottages
You have found Building 2. Read the story below and find the secret letter. Once you have found all five buildings, reveal the secret word. Take the secret word to The Rocks Square so you can redeem your prize.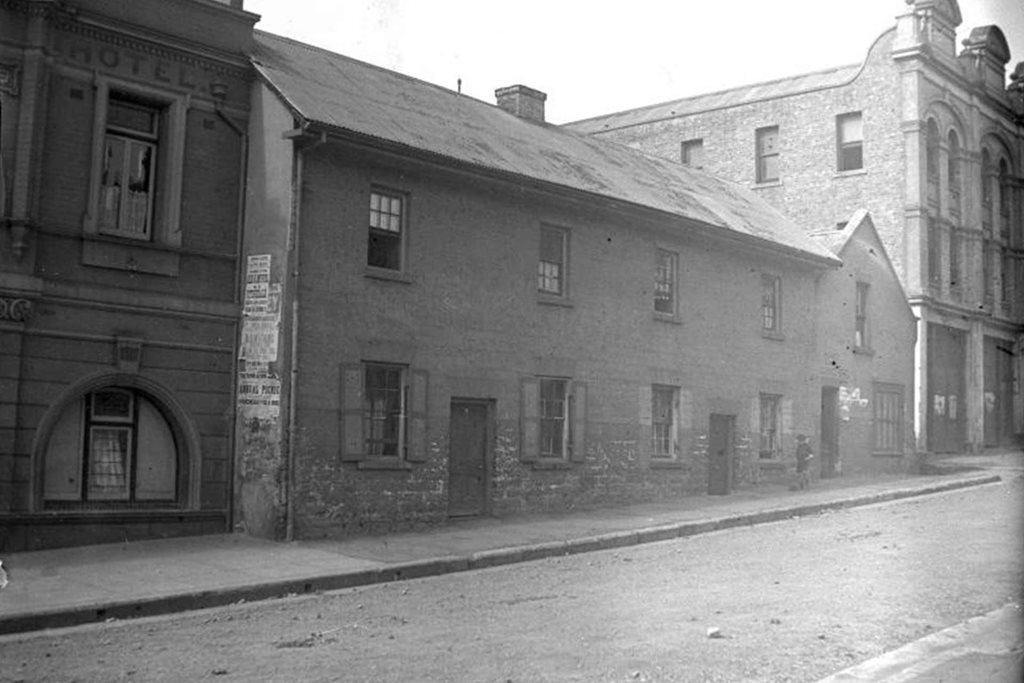 Note for Parents: If you have kids under 12, please read the story first and decide if you think your child can handle the content. We don't want to frighten them too much. If it is too much, just find the secret letter and continue on the hunt.
DEATH BY AMPUTATION
Reynolds Cottages are said to be haunted by the son of ex-convict William Reynolds, who died a painful death. In 1838 he was accidentally shot in the leg while pigeon-shooting in Surry Hills. The wound was so bad that his leg had to be amputated inside the house. Unsurprisingly, William died from his injury soon afterwards.
The ghost of Reynolds Snr. may also linger among the laneways, as he too died tragically in the house just a few years later, falling from a ladder and hitting his head on the pavement.
The Secret letter is: T
Link to the map here to find the next building