Busking at The Rocks
All the info you need on how to show off your talents at The Rocks.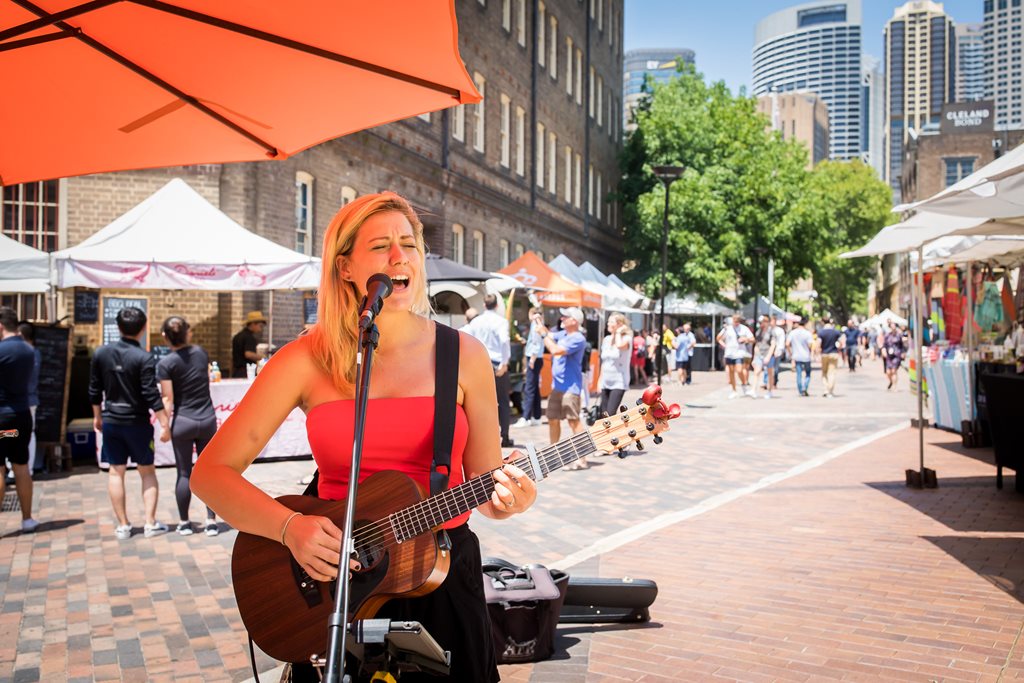 At The Rocks, we encourage opportunities for performances that add to the colour and vibrancy of the public domain, including buskers who contribute entertainment and thought-provoking experiences for visitors.

Busking permits are issued to make sure we have a diverse range of acts that are safe and benefit our unique precincts.

Before applying for a busking permit, make sure your act complies with the Sydney Harbour Foreshore Authority Busking Policy.
Apply for a permit
View the below details and resources on applying for a busking permit at The Rocks.