Activation Case Study: Bottega Veneta
An exhibit of Bottega Veneta's gold chain in front of the Opera House – a meeting of two icons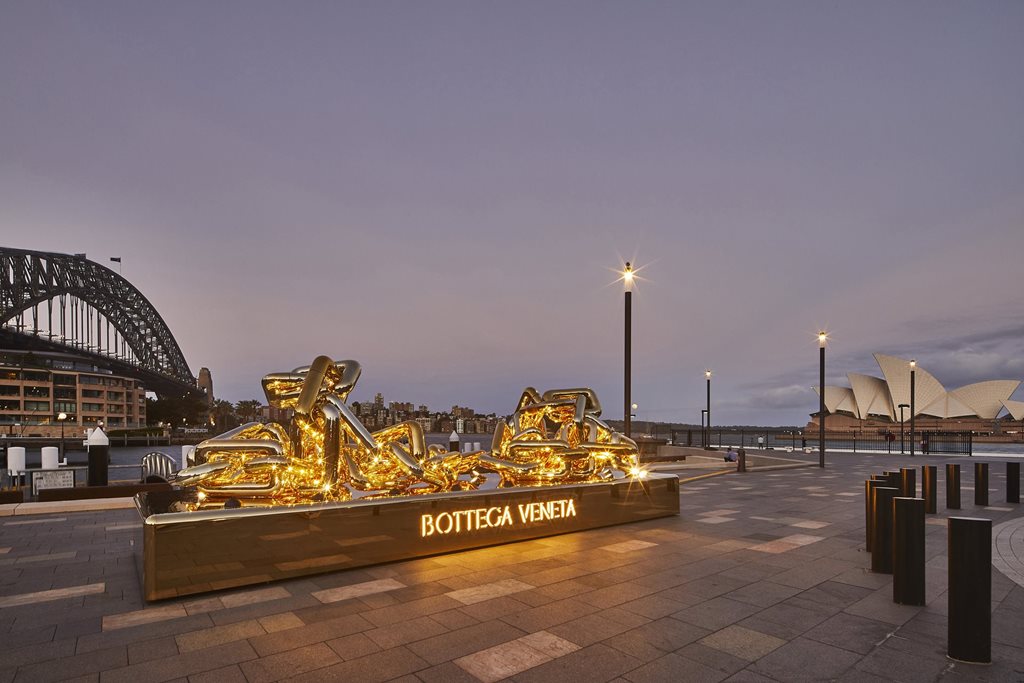 Client: Bottega Veneta Australia
Venue Hire: Campbells Cove, The Rocks
Rationale for location: Campbells Cove is an emblematic location with the perfect background to exhibit Bottega Veneta's gold chain – a meeting of two icons

Overview: An iconic emblem of the brand, the Bottega Veneta chain imbues strength, self-confidence and individuality.
Bottega Veneta's bold and luxurious gourmette chain is expressed across jewellery, bags and embellished clothing, and moves beyond the product as a giant installation inhabiting urban spaces around the world including Tokyo, Shanghai, Chengdu and Seoul.
The Bottega Veneta gourmette chain was on public display in Campbells Cove in The Rocks late November to Mid-December 2020. An iconic brand delivered in an iconic heritage and harbour location.

Outcomes: Press coverage secured in key fashion and social media organically captured by leading KOLs.