Activation Case Study: Lexus Encore
The re-launch of Lexus Encore, the Lexus Australia Owner Benefits Program. An intimate private dining experience, in collaboration with Neil Perry, and utilising glasshouses to ensure Covid19 compliance, while maintaining the breathtaking views of Sydney Harbour.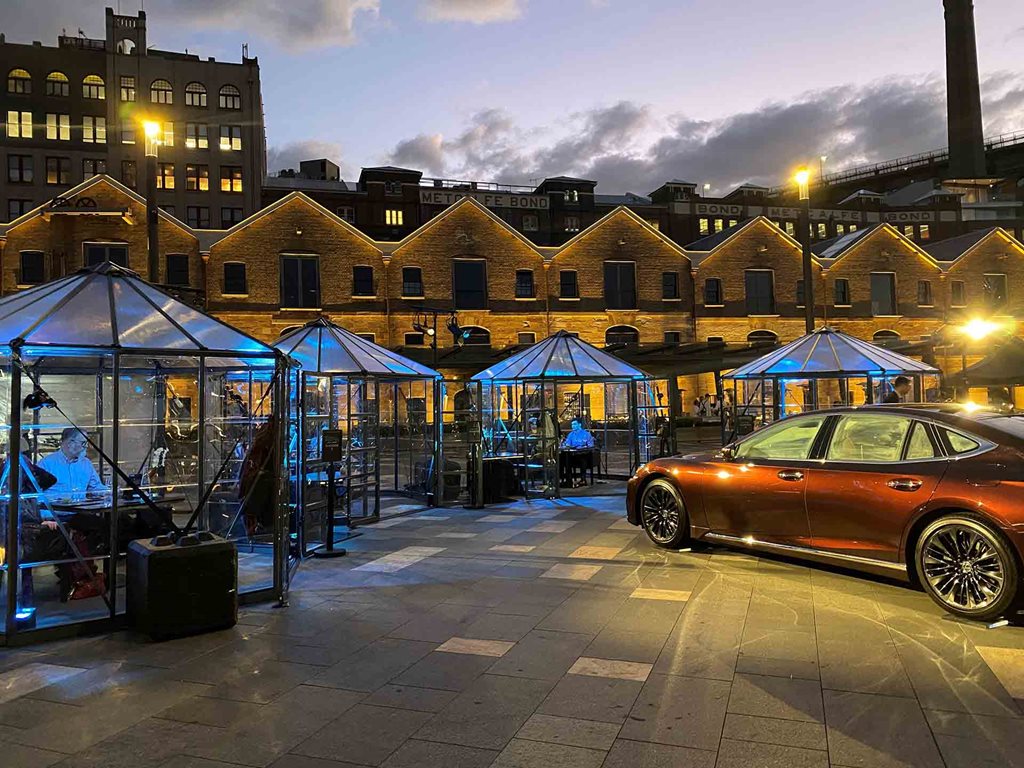 Client: Havas Blvd for Lexus Australia
Client Objective: To relaunch the Lexus Australia Owner Benefits Program, Lexus Encore
Venue Hire: Campbells Cove, The Rocks
Rationale for location: Part of the Lexus Encore program is to provide stunning and innovative dinners with Lexus ambassadors during the year. The location of Campbells Cove, between the Sydney Harbour Bridge and Opera House, was considered a peak bespoke location befitting the launch of Australia's leading luxury owner benefits program.

Overview: Havas Blvd worked with Neil Perry to bring a reinvigorated approach to the intimate dining experience with Australia's most luxurious pop-up venue – exclusive for two nights only.
Guests enjoyed fine food in complete comfort while soaking up an unrivalled view of Sydney Harbour, delivered by Rockpool's premium service direct to the Lexus Encore Glasshouse, which allowed for physical distancing measures to be maintained.

Outcomes: Guests comprised of lifestyle and motoring media, and their partners. Guests and clients were delighted by the ability to dine outdoors in a location with breathtaking unobstructed views of the Sydney Harbour, from the historic Campbells Cove.
The articles obtained a total reach of 86,775,796 from 17 articles across Australia, with a social media reach of 1,186,274 from 66 posts.