Activation Case Study: McDonald's monopoly peel & reveal
A promotional launch for McDonalds Monopoly in 2018 was staged in Western Promenade Circular Quay capitalising on high footfall and generating high engagement.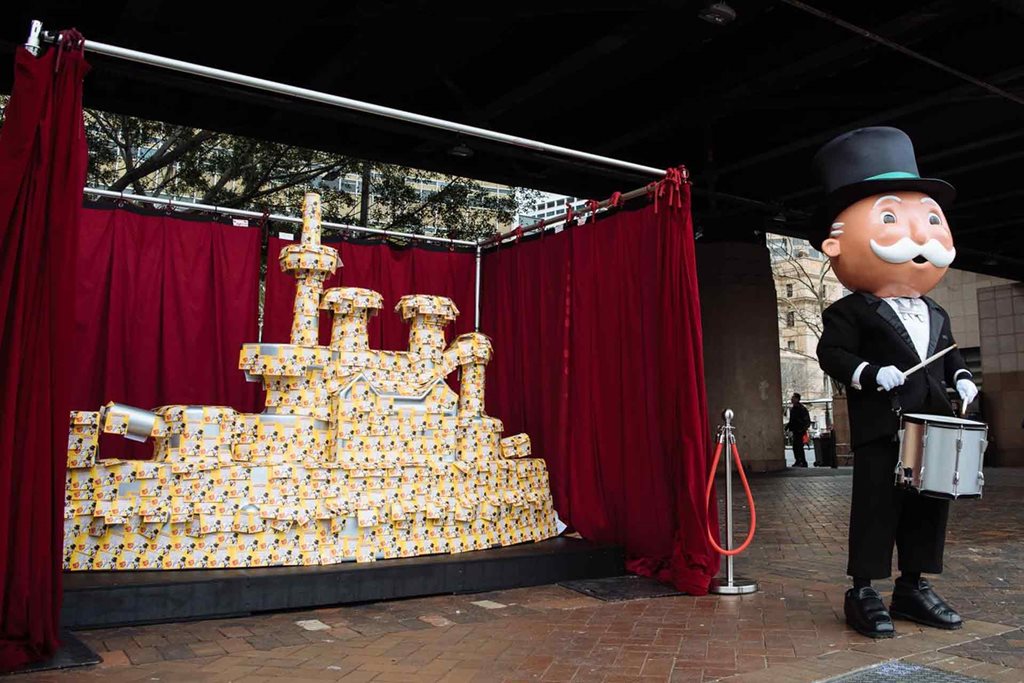 Client:
McDonalds
Client Objective:
Brand Awareness
Venue Hire:
Circular Quay, Western Promenade
Rationale for location:
High Profile Location, Visitation Statistics, Accessibility & Ease of use, Iconic location/Aspect
Overview:
A promotional launch for McDonalds Monopoly 2018. A large 4m x 2m x 1m silver Battleship monopoly piece was installed at the East CQ Forest. The piece was completely covered in peel-off voucher stickers for McDonalds giveaways. On the launch day the public were invited to 'peel and win'. After this it become an instagrammable art piece for a few days.
Outcomes:
Client would definitely activate again and found the team extremely professional. Measured by the quantity of product distributed it was a very successful activation.