Activation Case Study: Tesla Tiny House
To promote Tesla's solar battery for personal home use, a "tiny house" towed by a Tesla Car was installed at First Fleet Park to engage passers-by and generate social media engagement.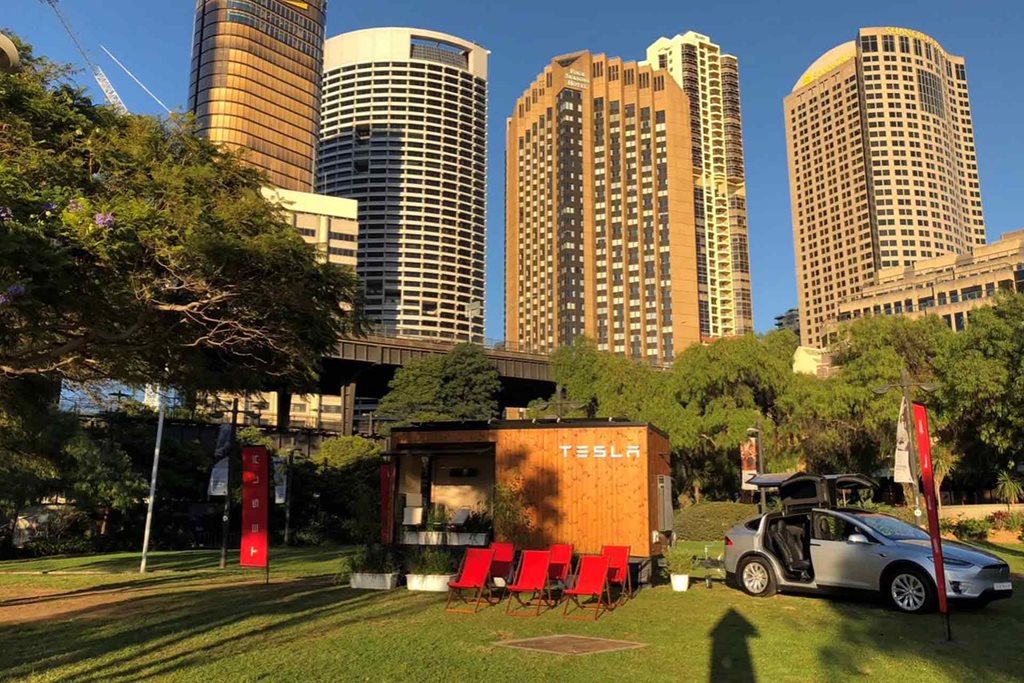 Client:
Tesla
Client Objective:
Promote Tesla Solar Battery for personal home use through the demonstration of powering the Tesla Tiny House.
Venue Hire:
First Fleet Park
Rationale for location:
Iconic Sydney location that helped kick off a national tour at one of the various major city locations throughout Australia.
Overview:
A "tiny house" towed by a Tesla Car was exhibited at First Fleet Park as the first location on a national tour to showcase how a home can be powered through its own stored solar energy using Tesla technology. This location has high foot traffic, is iconic with excellent photo opportunities to take advantage of the harbour backdrop and for this activation provided a perfect way to kickstart the national tour and generate awareness.