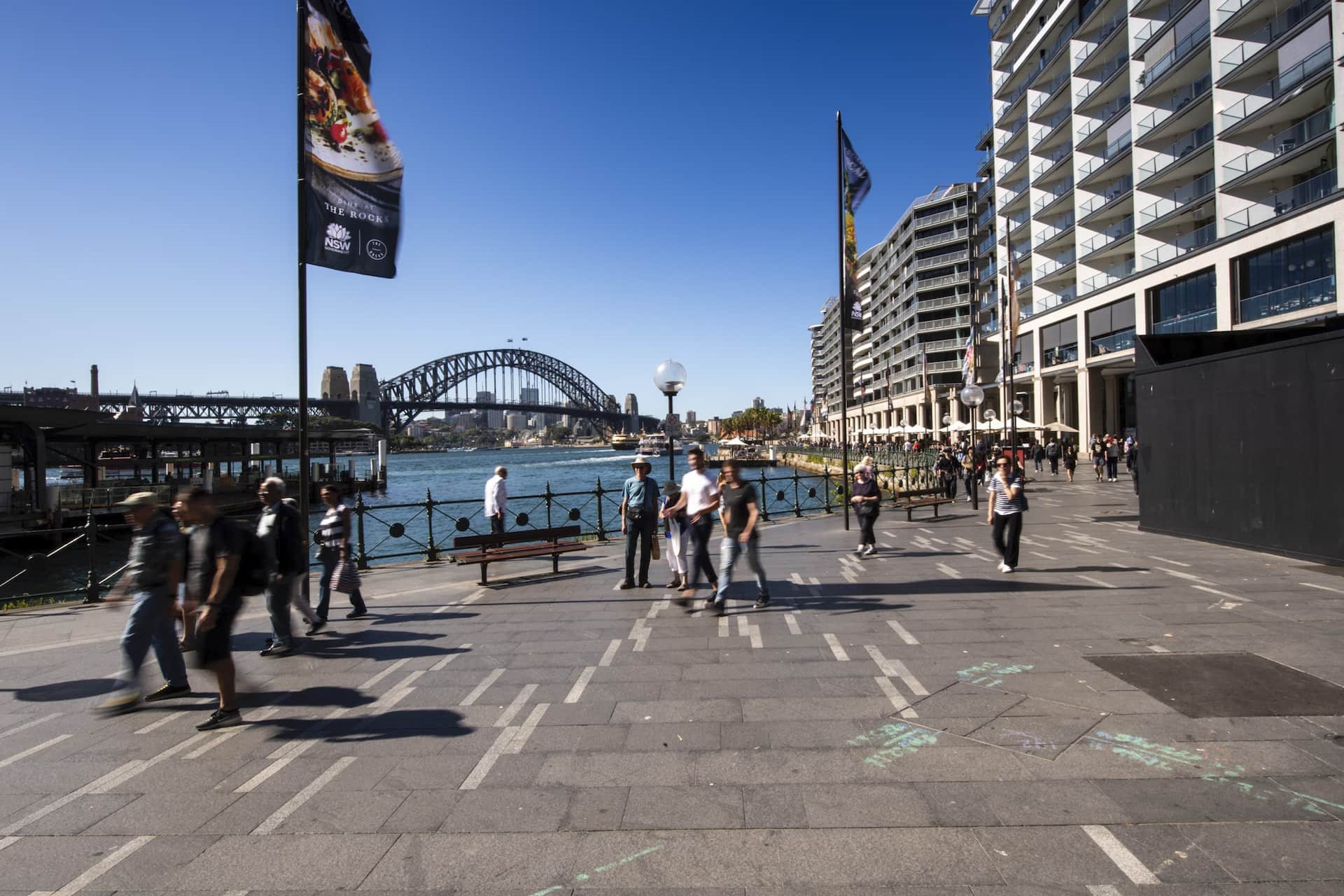 View gallery
Venue
Circular Quay, Eastern Promenade
The Eastern Promenade is a paved area on the eastern side of Circular Quay which experiences high foot traffic.
It has sweeping views of the harbour and the Sydney Harbour Bridge.
 Application and booking information
Appropriate use
Commercial promotions Promotional activity

Events
In addition to general standards/criteria, the proposed event must:
Adhere to a height clearance of 3.8m for access under the Cahill Expressway
Adhere to a maximum weight loading restriction of 2 tonne gross near Wharf 2, and 10 tonne gross on the rest of the promenade (any vehicle over 2 tonnes must be approved by PMNSW)
Maintain 1 metre clearance from the heritage fencing
Maintain a 4 metre clearance for pedestrian thoroughfare and emergency vehicle access.
High pedestrian volume
Weight loading constraints
Consideration given to prevent event pollution of Sydney Harbour
Restricted access times
Bollards restricting access
No access to power
No access to water
Noise considerations
Limited footprint available for events
No parking
Heritage fence surrounding Sydney Cove
Surface

Toilets

Circular Quay Train Station and Sydney Opera House (includes accessible toilets)

Pedestrian access

From Circular Quay promenades and Bennelong Point

Vehicle access

Limited access off Phillip Street (under the Cahill Expressway)

Parking

Power

Water